GIG-OS pyramid scheme warning issued in Russia

GIG-OS has received a pyramid scheme warning from the Central Bank of Russia.
Cited by its old name, Global InterGold, the Central Bank's January 2nd notice warns GIG-OS has "signs of a pyramid scheme".
GIG-OS is the third reboot of the long-running EmGoldex Ponzi scheme.
Behind reviewed EmGoldex back in 2014. The business model is a simple €540 EUR in, €3500 EUR out Ponzi cycler.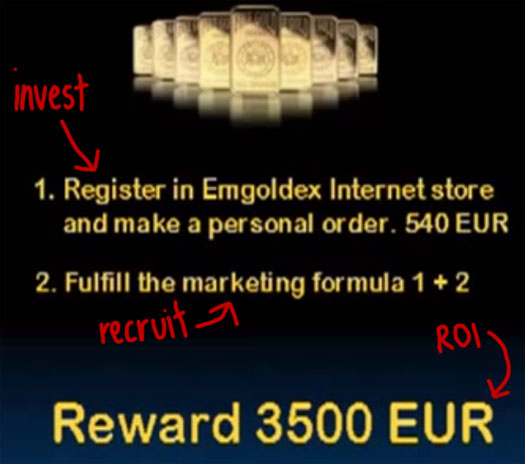 Recruitment of new investors is required to keep the Ponzi going, bringing the pyramid scheme element into play.
EmGoldex collapsed in 2015, prompting the first Global InterGold reboot.
Global InterGold collapsed in early 2020. A few months later GIG-OS surfaced.
GIG-OS stands for "Global InterGold Gold – Online Shop".
At the time of publication Global InterGold's website is still up. Victims who log into their account however is forwarded to GIG-OS.
GIG-OS website traffic has been in decline for most of 2021 (Alexa).
All three iterations of EmGoldex are believed to be run by Russian scammers.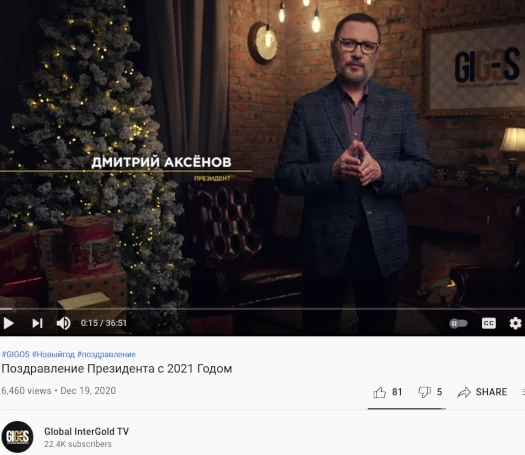 GIG-OS's official Facebook page is managed from Lativa, Russia and the UK.