Eddy Alexandre's EminiFX criminal trial scheduled for 2023

Following an August 3rd Status Conference, a March 2023 EminiFX criminal trial date has been set.
Various case motions will be heard until then, with a specific trial date scheduled for March 27th.
Alexandre has been indicted on one count each of wire fraud and commodities fraud. If convicted by a jury, Alexandre (50) faces up to 30 years in prison.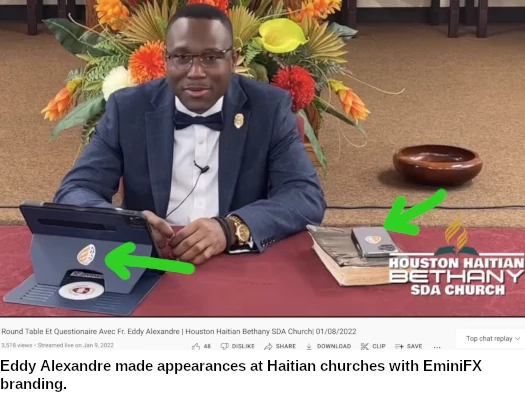 A reduced sentence through a plea deal is still on the table.
In parallel civil fraud proceedings brought by the CFTC (stayed pending the conclusion of criminal proceedings), Alexandre has been granted permission to work.
Alexandre filed a motion requesting change of his current bail conditions on July 28th.
The court granted the motion on July 29th;
Defendant's unopposed request is granted. Defendant's bail conditions are modified from home incarceration to home detention to permit him to travel as necessary to work and in connection with work assignments.

All other conditions of Defendant's bail, including the requirement that Defendant not engage in a job involving work with investments or in the financial industry prior to the resolution of this case and limitation of Defendant's travel to the Southern and Eastern Districts of New York, remain the same.
Stay tuned as we continue to monitor the case docket for updates.
Update 22nd April 2023 – Eddy Alexandre has pled guilty to one count of commodities fraud.