DFRF Enterprises RICO lawsuit dropped. Payoff?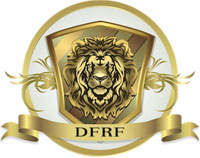 We're a bit late to this one, but on the 29th of April a Notice of Voluntary Dismissal was filed in the DFRF Rico lawsuit case.
Details on why the lawsuit was dropped are sketchy, suggesting there may have been a payoff.
The lawsuit was initially filed by two DFRF investors back in February, who between them lost $180,000.
According to the lawsuit, DFRF promised Carter's clients, two Gloucester men who put $80,000 and $100,000 each into the company, annual returns of up to 15 percent on their investments.

"But DFRF's business income was grossly inadequate to satisfy payments promised to members."
DFRF Enterprises promised investors a perpetual 15% a month ROI, but payouts have been rocky.
The lawsuit alleges DFRF Enterprises took in "tens of millions of dollars" from investors in Massachusetts. It cites 'nine counts, including fraud, unjust enrichment, civil conspiracy and violation of the federal RICO Act.'
The case was slowly progressing through the Massachusetts District Court it was filed in, so what would possess Jose Silva and Carlos Santos to abruptly drop the case?
Unfortunately the Notice of Voluntary Dismissal contains no clues, with it only stating:
The plaintiffs in the above-stated action … hereby discontinue the above-stated action and dismiss with prejudice as to Jose Silva and Carlos Santos but not to the unnamed class members.
What with Silva and Santos spearheading the lawsuit, it figures any class-action is pretty much dead in the water.
The dismissal with prejudice (meaning Silva and Santos are out for good), suggests a private settlement might have been reached. Which in turn explains why Silva and Santos ditched their fellow class-members (who are still able to pursue the case).
What with DFRF Enterprises allegedly taking in "tens of millions of dollars", what's $180,000 to make a messy RICO lawsuit go away?
Pending further clarification, that's unfortunately all we know at this time.
Looking forward, Daniel Filho, owner of DFRF Enterprises has suggested the company will be unveiling its entry into the US stock market on June 3rd.
Hoping to fly under the regulatory radar, Filho has purportedly registered an entity with the SEC under a different name, and hopes to raise funds from investors through it.
These funds will then be used to pay off DFRF Enterprises' existing investors, as funds initially raised have mostly run out (as evidenced by Silva and Santos' non-payment of the promised 15% a month ROI).
Whether or not the SEC investigate and put a stop to Filho's multi-million dollar Ponzi scheme remains to be seen.