Daniel Filho's criminal case edges closer to trial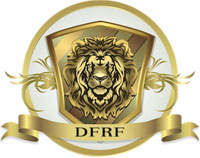 In the lead up to a status conference scheduled for February 23rd, a Joint Interim Status Report has been filed by Daniel Filho and the DOJ.
In the report, the following points are clarified:
discovery between the DOJ and Filho are complete
Filho 'does not intend to pursue defenses of insanity, public authority, or
alibi'
a pre-trial resolution is still on the table, with discussions between Filho and the DOJ continuing
should the case go to trial, the DOJ estimate the 'matter will take approximately two weeks'
Filho is going to request additional time on the 23rd to 'review the discovery produced'
We'll have more for you following the February 23rd status conference hearing.
Footnote: Our thanks to Don@ASDUpdates for providing a copy of the Joint Interim Status Report, filed February 16th, 2016.
Update 27th February 2016 – At the February 23rd status conference, Daniel Filho requested an extension 'to review (provided) discovery and if necessary, to have experts review discovery'.
The extension extends to the next status conference, currently scheduled for March 31st.
Update 8th April 2016 – As per a Joint Interim Status Report filed on March 28th;
The United States made the remaining electronic material seized pursuant to the warrants in this matter available for inspection and further offered to provide copies of the material to the defense upon provision by the defense of a computer drive with adequate storage capacity.

Defense counsel has now requested a copy of that material and has agreed to provide the government with an adequate storage device.

Once the government receives that device and the FBI has made the requested copy, the government will promptly provide the copy to the defense.
At a hearing held on March 31st, it was ordered that the storage device will be provided to the DOJ by April 4th. Another status report is due for publication by May 5th and the next hearing has been scheduled for May 12th.