CryptoProgram securities fraud D&R from California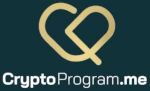 CryptoProgram has received a fraud desist and refrain order from California's Department of Financial Protection and Innovation.
The DFPI claims "Master Affiliate" Edward Anthony Zimbardi is running a Ponzi scheme.
CryptoProgram and Zimbardi described the Packages as being safer than other crypto investment opportunities because CryptoProgram purportedly did not engage in trading activity of any kind.

In numerous investment pitches to prospective investors, Zimbardi repeatedly emphasized that investor funds would only be used for purchasing online advertising and would not be used for risky trading activity.

In reality, most of the funds that CryptoProgram received from investors were used to pay other investors, in the manner of a Ponzi scheme.
This is in line with BehindMLM's January 2023 CryptoProgram review.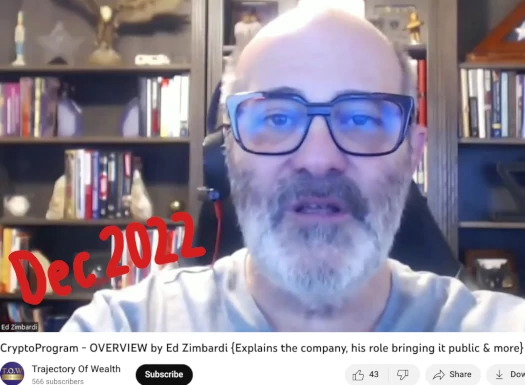 Instead of purchasing advertising, Zimbardi laundered invested CryptoProgram funds through "a forex broker based in Saint Vincent and the Grenadines."
CryptoProgram and Zimbardi falsely represented to prospective investors that investor funds would be used solely for purchasing online advertising.

In fact, Zimbardi explicitly told prospective investors that CryptoProgram "has nothing to do with trading, it has nothing to do with commodities, has nothing to do with volatile markets, which is another reason why it's very sustainable."
CryptoProgram's lack of disclosures to investors was also a regulatory issue.
Zimbardi represented that the individuals managing CryptoProgram were his "good friends" and were very experienced and knowledgeable about online advertising.

However, Zimbardi refused to disclose to prospective investors the identities of the anonymous individuals that he claimed were managing and operating CryptoProgram.
And of course central to CryptoProgram's regulatory problems is securities fraud.
The Packages offered by CryptoProgram were securities that were neither qualified nor exempt from the qualification requirement under the CSL.

The Department has not issued a permit or other form of qualification authorizing CryptoProgram to sell these securities in California.
As a result of CryptoProgram being a Ponzi scheme and Zimbardi committing securities fraud, DFPI has
ordered (them) to desist and refrain from offering or selling or buying or offering to buy any security in California.
DFPI's order was issued on June 28th.
Zimbardi, who has previously been convicted of felony theft and served time in prison, is a resident of Georgia.
Recently, Zimbardi hosted a CryptoProgram marketing event for US residents at the Chateau Elan Winery & Resort.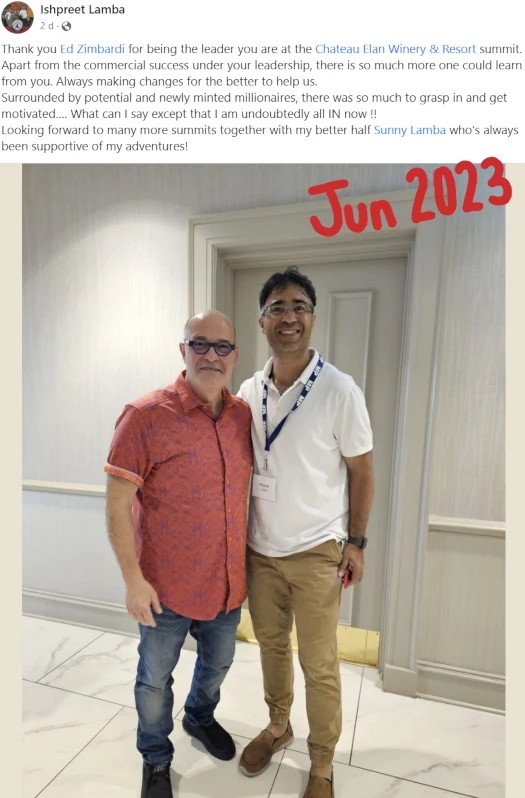 To the best of my knowledge Zimbardi has not publicly addressed DFPI's securities fraud desist and refrain order.
Whether Georgia's Securities Division and/or the SEC take action remains to be seen.
As of May 2023, SimilarWeb tracked 73% of CryptoProgram's website traffic as originating from the US.
Following similar securities fraud concerns, CryptoProgram and Zimbardi were ordered to cease trading in British Columbia in May 2023.
Update 9th July 2023 – CryptoProgram has rebranded as Amsys.