Crowd1 promoters arrested in Azerbaijan, admit fraud

A group of Crowd1 promoters in Azerbaijan have been arrested.
Following their arrest, the scammers admitted Crowd1 was a fraudulent pyramid scheme.
Arrested Azerbaijani Crowd1 promoters include Habil Badalov, Amin Huseynov, Alovsat Mazandarov, Sabahir Farzaliyev, Yasin Amirli and Goychak Dunyamaliyeva.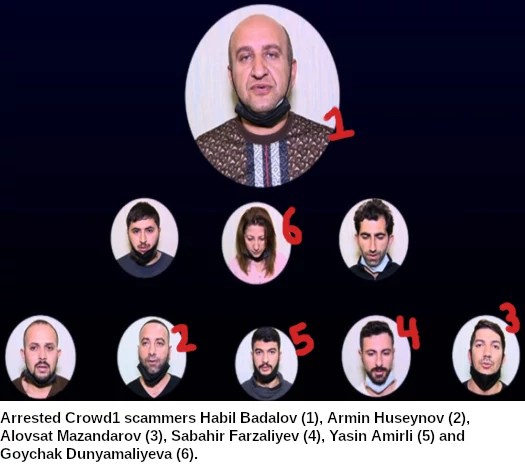 Habil Badalov has been named as the primary suspect. Only five of his arrested accomplices have been named so far.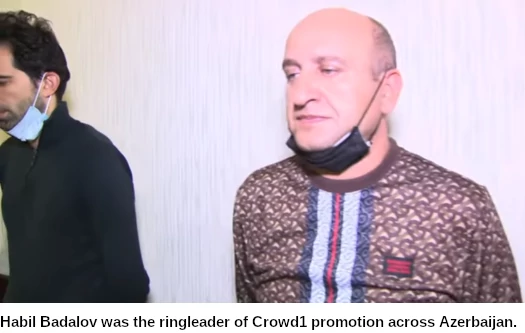 The Azerbaijani Crowd1 arrests coincided with office raids, netting authorities "documents and electronic media".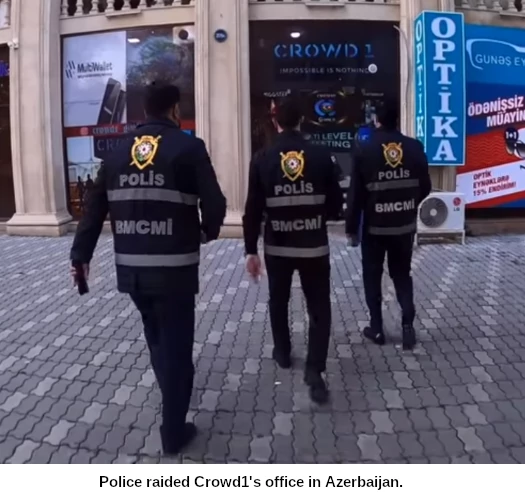 H. Badalov and other members of the group – Amin Huseynov, Alovsat Mazandarov, Sabakhir Farzaliev, Yasin Amirli and Goychek Dunyamalyeva were urgently detained and taken to the Main Directorate.

The detainees admitted in their testimony that Crowd-1 is a fraudulent scheme.
Azerbaijani police cottoned onto Crowd1 following financial institutions freezing funds under suspicion of fraud.
The organizers of the network promised citizens to invest their funds in international companies.

However, in reality, the deposits of citizens on bank cards were frozen.
The Azerbaijan Crowd1 arrests took place in late November. A criminal case has been lodged against the suspects but there haven't been any updates since.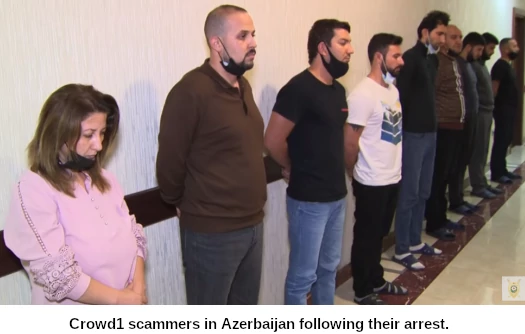 BehindMLM first reviewed Crowd1 in August 2019. The company's original business saw it solicit investment in virtual shares, purportedly tied to online gambling.
We concluded Crowd1 was your typical MLM Ponzi scheme. Pyramid recruitment is required to keep the scheme afloat.
Crowd1's gambling revenue ruse fell apart within a year. The Ponzi scheme bounced from one new ruse to another throughout 2020 and 2021.
When BehindMLM last visited Crowd1 in October 2021, the scheme was soliciting investment into Digital Partners Network.
Digital Partners Network is a UK shell company set up in mid 2021.

Crowd1 is run by Jonas Erik Werner (right).
Originally from Sweden, Werner and his Crowd1 accomplices are believed to have fled to Dubai.
Dubai is an MLM scam safe-haven. The UAE has no active regulation of MLM fraud.