Criminal charges filed over Expert Pro's radioactive energy cards

In a development that probably won't surprise anyone, criminal charges have been filed over Expert Pro Network's radioactive energy cards.
Expert Pro Network popped up on our radar about a week ago, following reports villagers in Thailand were being sold negative ion energy cards.
The cards were marketed as being able to purify water, reduce energy bills, strengthen the heart, improve the immune system and increase metabolism.
After a defensive TV appearance by Expert Pro Network owner Thanat Surin, examination of the cards revealed they were contaminated with radioactive material and heavy metals.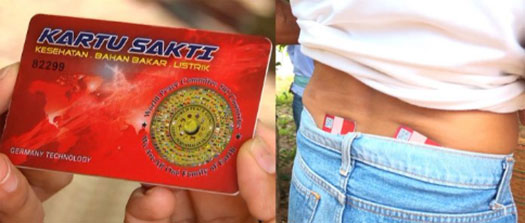 As reported by Khaosod English;
At a 1 centimeter distance from the card, the card releases 40 microsieverts per hour, almost half as much as an x-ray (0.1 millisieverts).

Sieverts measure how much radiation a body can take. A human body can take around 1 millisievert per year, or 1,000 microsieverts.

Carrying the card around for three hours will give a person more than the amount of radiation received from an x-ray.

Carrying the card around for longer will multiply the amount of radiation received.
Police have since launched an investigation, leading to criminal fraud charges being filed against 'the individuals responsible for the Expert Pro Network company's selling of potentially dangerous "Energy Cards"'.
"As of now we cannot reveal the identities of the perpetrators since the investigation into witnesses is a process being kept tightly under wraps. We want to file charges against everyone who was involved," Khon Kaen deputy governor Santi Laoboonsangeam said.
Whether Thanat Surin is among the suspected perpetrators is unclear, but one would certainly hope so.