Cloud Token securities fraud warning issued in Mauritius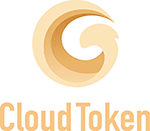 Mauritius' Financial Services Commission has issued a securities fraud warning against Cloud Token.
In their warning the FSC singles out Cloud Token affiliates promoting the investment opportunity through social media.
The groups "Cloud Token Mauritius" and"Cloud Token Indian Ocean and Africa" are singled out by name.
The public is being solicited by a certain group of people on social media under the name of "Cloud Token Mauritius" and "Cloud Token Indian Ocean and Africa" to invest in digital assets and crypto currencies through the "Cloud Token" mobile application.

It has also come to the attention of the FSC that events are being hosted in publicly accessible areas in Mauritius to promote this application.

The FSC urges investors and the public to exercise caution in any dealings with Cloud Token Mauritius and Cloud Token Indian Ocean and Africa.
The FSC warns that Cloud Token and its various promoter groups 'are not and have not, at any point in time, been licensed and regulated by the FSC'.
Cloud Token launched earlier this year in Singapore as part of the World Blockchain Forum.

In June 2019 admin Ronald Aai (right) moved management of the company to Malaysia.
Cloud Token is not registered to offer securities in Malaysia, Singapore or anywhere else in the world.
As the Ponzi scheme spreads, it's expected that more securities fraud regulatory notices will follow.