US authorities seek to recover $5.6B from BitConnect scammers

The leading theory behind BitConnect is that it was run by Indian scammers looking to launder funds, following devaluation of specific banknotes in late 2016.
This theory is increasingly looking probable, following a request to Indian authorities by their US counterparts.
Authorities in Arizona and Illinois have written to India's Criminal Investigation Department, seeking assistance with asset seizures.
US authorities believe the Indian scammers behind BitConnect made off with around $5.6 billion in invested funds.
If that figure is accurate, BitConnect is easily the biggest MLM Ponzi scheme to date – eclipsing the SEC's 2014 bust of TelexFree (~$3 billion).
Indian authorities are actively investing BitConnect, however whether or not they'll be able to seize assets is unclear.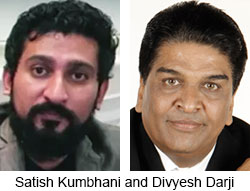 Two individuals identified by Indian authorities are Satish Kumbhani and Divyesh Darji, who together are believed to have founded and operated BitConnect.
Divyesh Darji was arrested attempting to renter India from Dubai in August. Authorities have seized worthless BCC points held by Darji, however what he'd converted to fiat remains unaccounted for.
Satish Kumbhani remains at large. Indian authorities had tracked him down to South Korea, however he is believed to have since fled to Dubai.
He supposedly handled the worldwide operations of the company and may have possession of a large amount of money in Bitcoins, which belongs to investors," a senior CID crime officer said.
Locally US authorities appear to be closing in on top US BitConnect investors.
Trevon James Brown, one of several prominent US investors who promoted BitConnect over YouTube, has been subpoenaed to appear before the SEC on September 14th.
Calen Powell, another BitConnect YouTube promoter, was detained and interrogated by the FBI in August.
The top US BitConnect promoter and net-winner, Glenn Arcaro, fled the US in the days leading up to BitConnect's collapse.
Arcaro is believed to be on the run and evading authorities by travelling on multiple passports. His current whereabouts and how much he personally stole from BitConnect investors are unknown.