ICO Ponzi promotion on YouTube leads to calls to Miami police & FBI

One of the larger channels still promoting ICO lending Ponzi schemes on YouTube is "Team US Crypto Baller".
Starting out with BitConnect, as many did, since the Ponzi scheme's collapse the Team US Crypto Baller channel has been used to promote numerous ICO lending Ponzis, most of which have since collapsed.
It was recently revealed that the owner of the Team US Crypto Baller channel is Francesco Dilullo.
Prior to getting into Ponzi promotion on YouTube, Dilullo was the CEO of Holey Donuts.
Dilullo touted his experience as a professional donut chef. He even grew up in the back of his father's donut shop and had run his online donut business successfully for over 10 years.
Holey Donuts launched in April 2014 and by May, 2015, had filed for bankruptcy.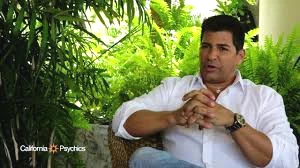 After Holey Donuts, Dilullo rebranded himself as a psychic under the pseudonym "Delano";
Update 3rd August 2021 – As at the time of this update Dilullo has deleted his Delano psychic video.
As such I've removed the previously accessible YouTube link. /end update
In 2017 Dilullo reinvented himself again, this time as a cryptocurrency trading expert.
It's no secret that interest in ICO lending Ponzi schemes has dramatically declined since BitConnect and DavorCoin collapsed.
Despite this, Dilullo maintains on his YouTube channel that he made and continues to make a ton of money off them.
It is believed this is largely not through the investments themselves, but rather through referral commissions and selling acquired points during an initial pump.
Those initial pumps have been getting smaller and smaller though, putting pressure on YouTube ICO lending Ponzi promoters like Dilullo.
Unfortunately for his family, Dilullo's promotion of Ponzi schemes has now caught up with him.
In the interest of privacy I won't go into specifics, save what has already been made public by Dilullo and (allegedly) the mother of his son.
Dilullo has been involved in a paternity dispute with his former partner since 2015.
The specifics aren't important, up until March 2nd, wherein Dilullo's former partner filed an "Urgent Motion to Suspend All Father's Time Sharing".
A March 1st exhibit in the case is titled "Letter: Stating for the past year Mr. Duliullo [sic] has been promting [sic] himself…"
This exhibit is believed to be in reference to Dilullo's running of the Team US Crypto Baller YouTube channel and the promotion of Ponzi schemes.
In response to his former partner's filing, Dilullo filed his own "urgent motion".
In the motion Dilullo seeks an injunction to prevent his former partner from divulging his personal information. Dilullo also requests his former partner be subject to a psychiatric evaluation.
In his filing, Dilullo states his former partner
falsely accuses (him) of being involved in a cryptocurrency start-up business, that has scammed people out of millions of dollars.
I believe the business referenced is the collapsed ICO lending Ponzi Ribbon Coin.
Other than actively promoting RibbonCoin on his YouTube channel, to what other extent Dilullo may or may not have been involved in the Ponzi scheme is unknown.
What I can tell you is that last year, the Chapter 7 Trustee appointed in the Holey Donuts bankruptcy case, sued Dulillo for fraudulently selling hundreds of thousands of shares back to Holey Donuts.
The Chapter 7 Trustee alleges the shares were bought back when Dulillo and the investors who benefited knew or should of known Holey Donuts was insolvent.
This, the Chapter 7 Trustee alleges, saw Dilullo orchestrate a Ponzi scheme.
Dulillo (the Debtor) engaged in pervasive actual fraud, uncontrolled by the Non-Debtor Defendants, who had a responsibility to detect and stop the fraudulent conduct.

Throughout the period when HDHC was insolvent, Dulillo continued to solicit investors in HDHC.

Each of those solicitations involved representations by Dulillo that HDHC was solvent and thriving.

Each such representation was false, and Dulillo knew that each such representation was false when it was made.

Dulillo also used multiple sets of financial statements to conduct such solicitations.

The data in the financials was inconsistent for the same time periods and false, and Dulillo knew the data was false.

In essence, Dulillo was engaged in a Ponzi scheme, using sales to new investors to pay off, in whole or in part, old investors and himself.

If the Non-Debtor Defendants had complied with their fiduciary obligations to HDHC's shareholders (and creditors), they would have been aware of the foregoing frauds and Ponzi scheme and should have stopped it.
Again, whether Dulillo was involved in the Ribbon Coin ICO lending Ponzi scheme (or any of the other ICO lending Ponzi schemes he promoted) is unknown.
Dulillo clearly however had an awareness of and familiarity with running Ponzi schemes.
The Chapter 7 Trustee's case against Dulillo and the group of non-debtor investors is still playing out in court.
Getting back to recent events, Dilullo in his motion goes on to claim his former partner has "divulged his personal information", which has purportedly resulted in him losing "a significant amount of money".
Dilullo doesn't clarify how his partner's alleged conduct resulted in him allegedly losing money.
Of particular interest is paragraph 13 in the motion, which states;
In addition, the Mother, using her alias "Back Door Ghost Worm," antagonized the other members in the chat room, and persuaded them to call the FBI and Miami Police Department, in order to get Father arrested, and begin an investigation.
Last week another Ponzi promoter on YouTube, Trevon James, confirmed the FBI are investigating BitConnect.
Whether the FBI has since made contact with or whether Dilullo is a person of interest in their investigation is unclear.
The extent Dilullo went to to insulate himself from potential regulatory investigations are made pretty clear in his filing.
It is important to note that the only people who know where (Dilullo) lives are his landlord, (Dilullo's) counsel, (Dilullo's) timesharing supervisor, and (his former partner).

In fact, (Dilullo) does not even receive mail at his home address.

The apartment is no under his name, and neither are the utilities.

This was done intentionally by (Dilullo) to protect his privacy.
In his YouTube videos, Dilullo falsely represented to viewers that he was based out of Canada.
How much money Dilullo has made from the promotion of various scams on YouTube and the number of his victims is unclear. In many of Dilullo's YouTube videos he refers to working with "a team".
Whether that team is the same group of investors the appointed Chapter 7 Trustee is suing for fraud is unclear.
What is clear from all of this though is that Dilullo's ICO lending Ponzi scamming days are seemingly over.
With the ICO lending Ponzi niche all but dead, Dilullo is using recent disputes with his former partner as an excuse to abandon the Team US Crypto Baller channel.
The announcement was made in a YouTube video titled "ITS OVER MY LAST VIDEO-THANK YOU EVERYONE! PLEASE WATCH AND SHARE", uploaded a few hours ago.
Perhaps it's somewhat poetic that, after leading who knows how many gullible investors through a series of exit scams, "the oracle", as Dilullo refers to himself, is now pulling one of his own.
Footnote: I am only stating this in the event people bring up what I've purposefully left out in the comments:
I'm aware of the allegations in Frank Dilullo's motion. I'm also aware of the audio on YouTube in which Dilullo hurls abuse and makes all manner of threats, as well as the leaked nude photo.
There's obviously a lot of animosity between the two parties involved and that's something they need to work out for the sake of the child involved.
Dilullo's family problems extend far beyond the fallout of a YouTube promoter possibly being a person of interest in the ongoing FBI investigation into BitConnect.
I have no intention of reporting on Dilullo's family problems and I request readers respect the privacy of the parties involved, to the extent any discussion extends beyond Dilullo's promotion of ICO lending Ponzi schemes and possible regulatory ramifications.
Update 25th March 2018 – In a case of the "oxymorons", Frank Dilullo has renamed his channel the "Crypto Intelligence Report" and resumed uploading.
Update 30th July 2022 – Frank Dilullo is still on YouTube. He's now using multiple channel names:
Oracle Fast Money Trader – crypto trading grifting
Oracle Crypto Trader – crypto trading grifting
Oracle Crypto News Network – regurgitated crypto news
Million Dollar Passive Crypto Income – promoting crypto Ponzis
War on Wall St Fast Money Options – popular stocks spam channel
Bitcoin Trader 5 Toddler Does T.A Oracle – abandoned trading channel featuring a child trader gimmick
Crypto Conspiracy Network – abandoned crypto conspiracy theories channel
Oracle Magic and Myth – "Here we discuss how to unleash your super powers", abandoned channel
Magic and Myth – "how to control the world", abandoned channel
Oracle Real Talk Unboxing – marketing attempt using unboxing video clickbait
All of Dillulo's channels point to his trading consulting, which he flogs over Discord.