DOJ filing suggests BitConnect promoters facing indictment

A DOJ filing in the SEC's BitConnect case suggests promoters are facing criminal indictment.
The DOJ's November 30th filing seeks to stay the SEC's civil case against BitConnect's US promoters.
The stated reasons for the requested stay are;
the pendency of a parallel criminal case … and a related, ongoing grand jury investigation.

The same underlying facts are at issue in both the Civil and Criminal Cases.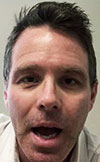 The parallel civil case referred to is Glenn Arcaro (right).
That case was resolved via a guilty plea in September. Arcaro is scheduled to be sentenced in January 2022.
Named defendants in the SEC's BitConnect promoter case are Trevon Brown (aka Trevon James), Craig Grant, Joshua Jeppesen, Ryan Maasen and Michael Noble.
The DOJ's filing strongly suggests criminal proceedings are underway against one or more of the civil defendants.
I might be reading between the lines a bit too much, but it sounds like the DOJ is specifically singling out Trevon James and Craig Grant.
Defendant Craig Grant was last known to reside in Jamaica, but his current location is unknown. Defendant Trevon Brown's location is currently unknown.

Neither of the aforementioned defendants has made an appearance in the Civil Case, and therefore has not taken any position as to the Civil Case.

Prior defendants Joshua Jeppesen, Ryan Maasen, Michael Noble, and Laruen Mascola have been terminated from the Civil Case and are no longer parties to the instant matter.

A stay of proceedings is appropriate. This motion is timely, and the same alleged fraudulent scheme is at issue in both the Civil and Criminal Cases.

A stay is further necessary to preserve the secrecy of the ongoing grand jury proceedings and to promote the judicial economy.
Defendants Joshua Jeppesen, Ryan Maasen, Michael Noble and Laura Mascola settled civil charges brought by the SEC in July.
That leaves Trevon Brown and Craig Grant.
With that in mind, consider this next paragraph from the DOJ's filing;
This motion by the United States is timely. That is, it was filed before any Defendant has answered the SEC Complaint and before any discovery has taken place in the Civil Case.
The DOJ's stipulation would only apply to Grant and Brown, neither of which have responded to the SEC's case.
Until criminal proceedings and indictments are unsealed, I can't rule out action against Jeppesen, Maasen, Noble and/or Mascola. But it's looking like, at least for now, criminal action against Grant and Brown is confirmed.
We know the FBI interrogated Brown back in 2018. Since then there have been no updates, with respect to either Brown or Grant.
It's also interesting that the DOJ claims they don't know where Brown or Grant currently are.
Trevon James continues to promote crypto scams on YouTube: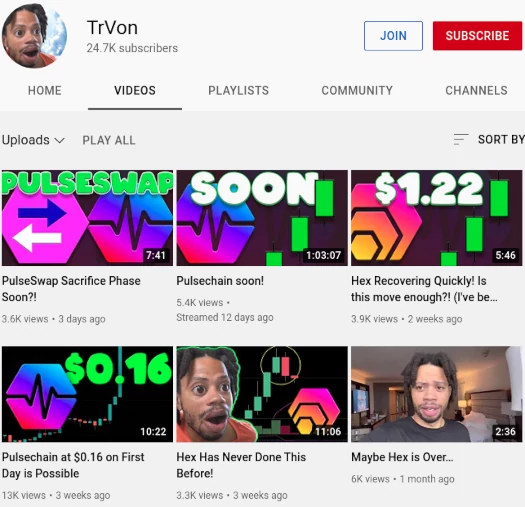 Brown was staying with his family at a residential property in South Carolina.
On October 30th Brown streamed a video to YouTube with a noticeably different backdrop.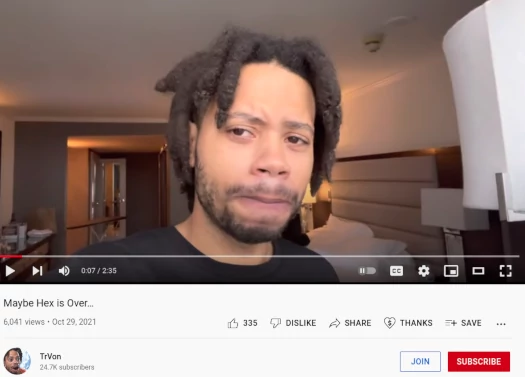 When asked where he was by a viewer, Brown replied, "Don't ask me where I'm at".
Craig Grant fled to Jamaica upon learning of the SEC's lawsuit against him.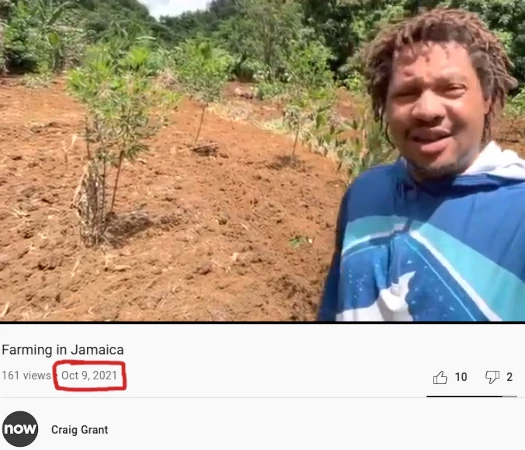 After engaging a local law firm, the SEC tracked and served Grant at his Spanish Town residence.
The DOJ's filing suggests Grant might have since fled again. An indictment would allow the US government to approach Jamaican authorities for assistance.
Update 8th December 2021 – Seemingly in reaction to the news he is likely facing indictment in the US, Craig Grant has deleted all of his "Jamaican farmer" YouTube videos.