BBOM's vibecoin agreement with Uphold suspended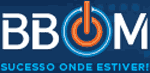 The latest reincarnation of the failed BBOM Ponzi scheme saw them want a piece of the burgeoning MLM cryptocurrency niche.
Previously BBOM combined Ponzi ROIs with fictitious GPS tracker rentals. When the collapsed the scheme rebooted as InterBBOM, replacing GPS trackers with mobile apps.
That didn't go anywhere and so the third attempt at BBOM began a few months ago…
According to the Uphold website, the company provides
a membership service.

By becoming a member, you gain access to innovative functionality and benefit from enormous savings in cost and time on our secure, compliant and transparent platform.

Membership is free and available worldwide.
Through their platform, Uphold claim members can 'move money instantly and for free'.
According to Uphold, BBOM approached them to develop a cryptocurrency they were going to call "vibecoin".
Multi-level marketing company BBOM recently engaged Uphold seeking to use its platform to send funds to and amongst their micro-franchisees.

In addition to using our core services, BBOM also contracted with Uphold for the creation of the BBOM cryptocurrency for them, which they named "VIBECOIN".
How exactly vibecoin fit into BBOM's plans is unclear. I did try to research BBOM and vibecoin a few weeks back but didn't turn enough up to pen a review on.
In any event, on June 27th Uphold announced they've pulled the plug on their BBOM partnership.
In the last few days, we've seen statements made to their network which we feel the need to correct:

-BBOM has communicated to their network several dates for execution of key milestones, which are not in agreement with the signed contract.

-BBOM has not, to date, presented the agreed funds to back the currency, nor have they completed our rigorous Compliance process for proof of existence and source of funds.

-BBOM has, as far as we understand, started pre-sales of VIBECOIN, our issuance. To be clear Uphold, has had zero involvement with the distribution, sales or management of VIBECOIN, which goes against what was contracted.

Uphold has decided not to pursue the partnership for issuing VIBECOIN at this time, and has issued a 'cease and desist' notice to BBOM, prohibiting it from making statements involving Uphold, BBOM and VIBECOIN moving forward.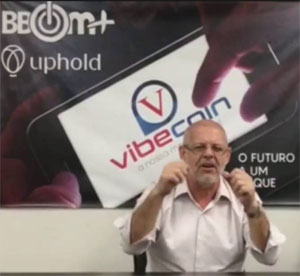 From the sounds of it, BBOM jumped the gun and began pre-selling vibecoins before they even existed. And then rather than use those funds to actually develop the coin, João Francisco de Paulo kept funds for himself.
There was probably an MLM compensation plan attached to BBOM's vibecoin promotion, which also saw top recruiters make off with sizable commissions too.
In the future we may choose to revisit this arrangement, but in the meantime, please report any relevant BBOM communications to (Uphold) support.
For now, vibecoin appears to be dead in the water.
Refunds for BBOM investors who deposited funds based on promises and presentations about vibecoin?
Yeah right…