AWS Mining's World Digital Mining Summit Photoshop fail

It's not that a Ponzi admin couldn't attend a cryptocurrency event, which makes AWS Mining's hilarious World Digital Mining Summit Photoshop fail all the more amusing.
BehindMLM reviewed AWS Mining two days ago and found it to be a typical MLM crypto cloud-mining Ponzi scheme.
The company pretends to pay out affiliates via cloud mining profits, however no hard evidence of this taking place exists.
Furthermore AWS Mining is not registered with securities regulators in markets it actively recruits new investors from, meaning any claims made by the company cannot be independently verified.
The World Digital Mining Summit bill itself as '2018's most exciting industry gathering in the digital mining world'.
The event kicked off on September 21st in Tbilisi, Georgia (the country, not the US state).
In a desperate bid to manufacture credibility, yesterday AWS Mining published this hilarious Photoshop fail on its official Facebook account;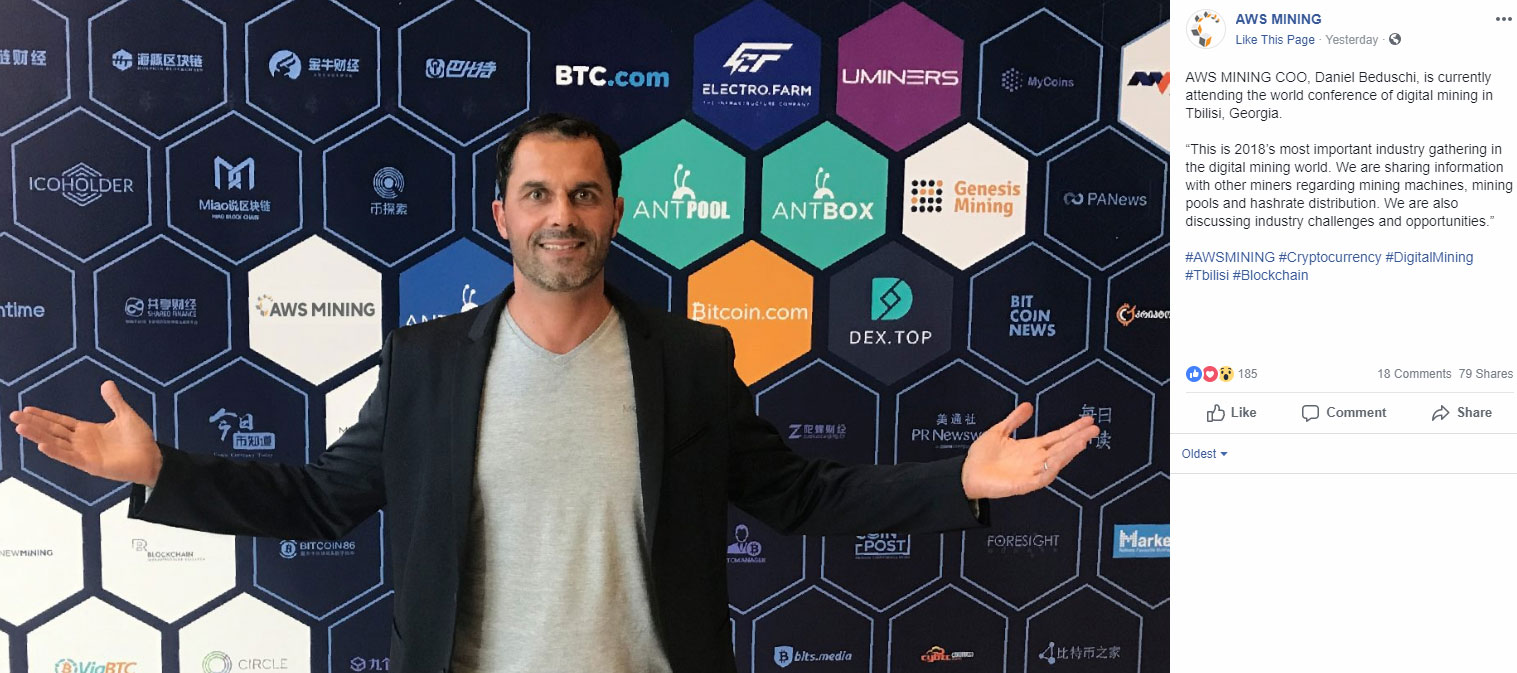 The text on the right accompanying AWS Mining's post reads;
AWS MINING COO, Daniel Beduschi, is currently attending the world conference of digital mining in Tbilisi, Georgia.
If you click on the screen-cap above you can see it in full-size – at which point it becomes painfully obvious Beduschi has been cropped and photoshopped in front of World Digital Mining Summit's photo wall.
Here's a closeup of Beduschi's right arm to illustrate the point;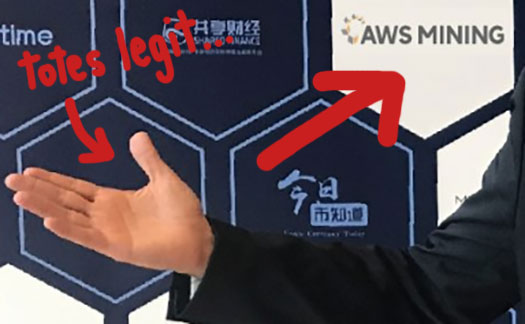 I've also pointed out AWS Mining's logo in the photo, because in actual photos taken in front of the same wall, surprise surprise it's not there: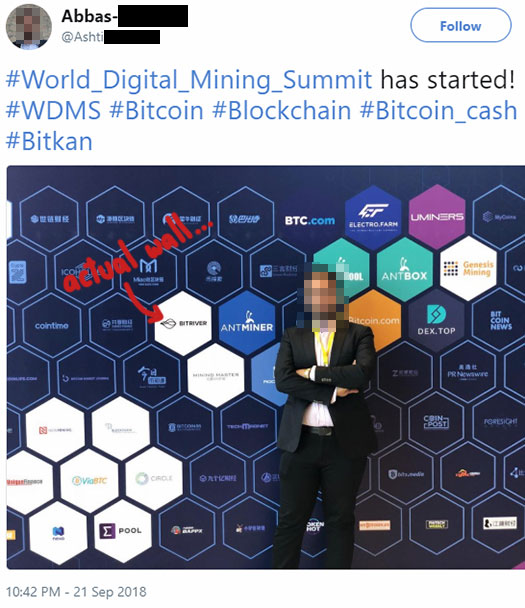 Oh dear.
I suppose when you're lying about paying affiliates with crypto mining profits and running a pyramid scheme, might as well lie about who you're mingling with for fake credibility too.
Update 25th September 2018 – As of September 25th AWS Mining has removed their World Digital Mining Summit photoshop fail from their Facebook page.