Awakend sues NewULife & Alexy Goldstein for defamation

Awakend has filed a defamation lawsuit against NewULife and founder Alexy Goldstein.
Surprisingly, Awakend's complaint details allegations pertaining to BehindMLM's editorial integrity.
In addition to Awakend, the company's complaint lists co-founders Rodney James and Danelle Meoli as plaintiffs.
Named defendants are:
NewULife (NUL) – an MLM company that caused a stir a few years ago with HGH gel
Alexy Goldstein (right) – founder and CEO of NewULife
Katherine Garfield – a top NewULife's distributor and alleged employee
Joe Juliano – a top NewULife distributor
Christopher Cavedon – a top NewULife distributor
For context and as reported in BehindMLM's Awakend review, Danelle Meoli is a former NewULife distributor.
In Awakend's complaint, Meoli is cited as "the top three all-time earner for almost five years (and) face of the company". Rodney James is cited as Meoli's "long-time business partner", no prior relationship with NewULife is inferred.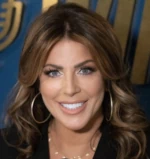 In March 2022 Meoli (right) and James began planning Awakend's launch.
This created friction between Meoli and NewULife, which forms the basis for Awakend's complaint.
When NUL discovered Meoli had plans to start a new MLM company with James, a dispute arose between the parties.

For example, during this time, Meoli and James learned NUL had been defaming them to distributors to thwart them from launching a new company and to damage their reputation.

The reason NUL began this campaign of defamation was because several NUL distributors were already considering leaving NUL in favor of Awakend.

Thus, NUL did everything in its power to convince its distributors that Meoli and James should not be trusted by spreading false information concerning their ethics.
NewULife supposedly accused Meoli of violating the company's Policies and Procedures, which Meoli denies.
Ultimately the dispute between Meoli and NewULife was remedied through an August 2022 "settlement agreement".
The settlement agreement contained a non-disparagement clause, which Awakend alleges NewULife and Goldstein have violated.
Immediately after executing the settlement agreement, NUL launched another campaign of defamation, but this time it was directed towards Awakend.

Specifically, NUL held daily meetings with its staff and its top distributors to strategize and discuss plans on how to make sure Awakend's business fails.

Persons who participated in these meetings were: Goldstein … Garfield … Juliano … (and) Cavedon.

At the meetings, Defendants would do an array of harmful things directed at Awakend.

First, Defendants would discuss Meoli on a constant basis, using derogatory language referring to her as "the cunt" or "the bitch", and figuring out ways to undermine her credibility in the MLM industry.

They would also discuss James in a derogatory manner by referring to him as "the pedophile", "the rapist", and/or "the criminal".

On information and belief, Defendants would contact Awakend and NUL distributors and claim that Meoli was a liar who should not be trusted because she was associated with James.
BehindMLM is cited in Awakend's complaint as a "reputable organization that shares information about MLM companies in the industry".
While being that, BehindMLM is also allegedly a platform NewULife used to publish "patently false" articles about Awakend and Meoli.
NUL's CEO, Goldstein, would pay and instruct NUL's employees, including an individual named Shawn Spainhour, to draft articles about Awakend that were patently false.

Specifically, the articles would concern Awakend and identify its operations as an "illegal pyramid scheme".

They would also describe Awakend's operations as a "scummy cash grab" intended to defraud consumers.

Furthermore, the articles would characterize Meoli as a "liar" who is not to be trusted.

Finally, the articles claim that the formula behind Awakend's product, Zenith, is being illegally sold by Awakend because Awakend does not have the rights to the formula.

After the articles were drafted at the direction of Goldstein, he would then instruct NUL's top distributors … to submit the articles to a website called "Behind MLM".

Thereafter, when Behind MLM publishes the articles on its website, the same top distributors would begin disseminating the articles' URL to Awakend's distributors without disclosing the fact they were the ones behind the articles' content.
Oh boy…
As Oz I'll have been running BehindMLM for fourteen years come April 2023. During that time I've published 8250 articles (including this one).
I'm the sole editor, researcher and writer of any content that is published on BehindMLM. Comments left on our articles and reviews are from both myself and readers, of which there are over 150,000.
I have never republished submitted content. Any time a source is cited I'll name the source where possible and, such to the extent BehindMLM quotes another source, you'll find that denoted by a green box (as is the case in this article).
The instances I can't name a source typically pertain to doing so potentially putting my source at risk. Some sources also prefer not to be cited, which is fine provided that doesn't compromise the source material.
I don't know who Shawn Spainhour is and, to the best of my knowledge, I've never communicated with him. In fact to the best of my knowledge, I've never communicated with anyone from NewULife corporate.
That said I have an open email inbox and reader submissions and tip offs do lead to a number of stories that wind up being published on BehindMLM.
With respect to Awakend and Meoli, I think every article BehindMLM has published has cited source material.
The "scummy cash grab" remark was made in our Awakend pre-launch article, published on August 18th, 2022.
The cited source material for this article was an Awakend corporate webinar featuring Meoli. The article cites screenshots from the webinar and provides extensive quotes as supporting evidence.
The "scummy cash grab" remark itself was made with respect to Awakend's NFT gimmick.
Let's address the cartoon elephant JPG in the room: While MLM and cryptocurrency are synonymous with securities fraud, I haven't seen anything in Awakend's NFT offering that I'd identify as securities fraud.

But that's not to say it isn't a pointless scummy cash grab.

Having listened to Awakend's NFT spiel, I'm left asking "why?" Why does this need to exist?
I stand by that. Awakend ramming NFTs into their MLM business model is/was a scummy cash grab.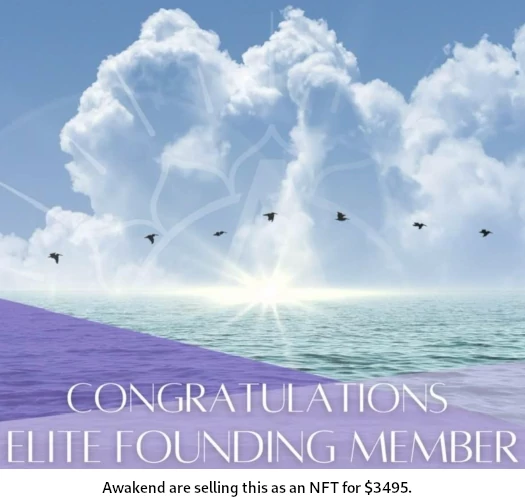 That statement isn't based on a pre-written article NewULife sent in for republication, it's my opinion based on the cited Awakend corporate presentation.
I can't say for sure but I'm assuming the "Meoli is a liar" remark is directed to our "Danelle Meoli misleads Awakend distributors on "exclusive rights"" article, published October 31st, 2022.
This article explores Meoli's position regarding Awakend's "exclusive rights" to the Trisynex formula Zenith was initially marketed on.
Meoli's position is in contrast to a remark made by a Californian Judge, who categorically stated in a late 2022 filing that the Trisynex patent dispute "remain(s) unsettled".
The ongoing legal dispute is scheduled for trial on March 28th, 2023. Pending an earlier resolution or the outcome of the trial, Meoli representing otherwise is misleading.
With that in mind, here's the relevant snippet in which I accused Meoli of lying:
When asked by an Awakend distributor about the court case referenced above, Meoli flat-out lied:

I didn't state Meoli intentionally lied. But beyond a lie, what else would you call the above?
There clearly is an ongoing court case about the Trisynex patent, which ties into the referenced clinical study and trademark.
In any event the cited source material here isn't a pre-written article from NewULife, its Danelle Meoli's own words.
As to Awakend being an "illegal pyramid scheme", I take it this is in reference to BehindMLM's October 5th review.
Moving on to Awakend's compensation plan, it's unfortunately a typical autoship recruitment pyramid scheme.

This begins with pay-to-play:

Awakend's founder packs correlate potential income directly with how much is spent; and
Awakend distributors are forced to maintain a monthly order to qualify for commissions.

Pay-to-play in an MLM opportunity is a strong indicator of a pyramid scheme.

In the case of Awakend, this is signing up, having to place a monthly product order to qualify for commissions, and then getting paid to recruit others who do the same.
BehindMLM published a follow up article on October 10th. This article cited Meoli claiming Awakend had achieved "record breaking sales", while the company had yet to ship a single product to a retail customer.
As per the FTC, if the majority of company-wide revenue isn't derived from retail sales (sales to distributors are not retail sales, ref: FTC v. Vemma and FTC v. Herbalife), that MLM company is operating as a pyramid scheme.
We've seen the FTC go after a number of MLM companies since 2016. Not having enough retail sales has been a core component of each lawsuit.
Cited source material in our Awakend review is Awakend's own compensation plan. Cited source material in our followup article was again, Meoli's own words and an Awakend promo flier.
Could someone from NewULife have tipped me off via email? Possibly – but me taking that tip, doing further research and publishing an article is not NewULife sending in pre-written articles for republication.
Getting back to Awakend's Complaint;
These articles would be viewed by thousands of Awakend distributors once they were published on Behind MLM.

The intent for sharing these articles was to create fear and confusion in Awakend's field of distributors, and to ultimately get such distributors to disassociate themselves from Awakend and terminate their relationship with the company.
Within the context of BehindMLM's involvement, I can't speak to the beef between NewULife and Awakend because BehindMLM isn't involved. We maintain independent editorial integrity and always have.
I also can't speak as to why readers share our content. Generally speaking I'd assume it's because over the years we've earned our reputation as a "reputable organization".
It's pretty insulting to have Awakend reduce the hard work that goes into running one of the largest, if not the largest, MLM related publications in the world, to "BehindMLM just re-publishes anything sent in by anyone".
In addition to mischaracterizing BehindMLM as working with NewUlife to disparage Awakend, the company also alleges;
Defendants would conspire with third party "Youtubers" to make and publish videos about Awakend, which would claim the same false information contained in the articles.
Tellingly, Awakend doesn't provide a single example of a claim in BehindMLM's Awakend articles that constitutes "false information".
As to people on YouTube using BehindMLM content to base videos around. Yeah, it's social media. That's going to happen. We're a "reputable organization" remember?
As a result of this campaign of defamation and interference, Awakend has lost a significant number of distributors because they refuse to be associated with Awakend based on the false information published by Defendants.

Furthermore, Meoli and James have suffered damage to their reputation and credibility.
As far as BehindMLM goes, whether our reporting injures an MLM company's or individual's reputation and credibility isn't and has never been an editorial concern.
You get the facts and sometimes based on those facts, editorials and opinions from someone with over a decade researching and reporting on the MLM industry.
My duty is to BehindMLM's thousands of readers. And I do my best to keep them informed with the most accurate information available.
Outside of that, e.g. NewULife disparaging Awakend in webinars or hiring YouTubers to make videos about them, I have no idea. I have no part of it and, like you, will have to see how Awakend's lawsuit plays out for more information.
To date BehindMLM has not received any correspondence from Awakend regarding any of our published articles.
Across six causes of action, Awakend have sued the NewULife Defendants for
defamation per se – slander
defamation per se – trade libel
tortious interference with prospective economic advantage
tortious interference with contractual relationship
breach of written contract and
civil conspiracy
Awakend are seeking over $10 million in damages.
Awakend's lawsuit has been filed at the state-level in California. This means I have limited access to information, as opposed to our regular federal lawsuit reporting.
What I can see on the case docket is Awakend's lawsuit was filed on December 23rd. NewULife has yet to respond (not surprising), and a Case Management Conference has been scheduled for June 26th, 2023.
I've added Awakend's defamation lawsuit to BehindMLM's reporting calendar. I'll update where I can.
Update 20th January 2023 – The March 28th patent trial has been rescheduled to November 14th, 2023.
Update 7th March 2023 – NewULife has filed an anti-SLAPP response to Awakend's lawsuit.