Arego Life dist. banned from selling Adapt X.1 in Germany

The Hamburg Regional Court in Germany has banned promotion and distribution of Arego Life's Adapt X.1 supplement.
The ban applies to a Arego Life distributor defendant, and came into effect following an injunction issued on January 21st.

The reported reason behind the Regional Court's decision is misleading marketing claims.
Specifically, Adapt X.1 was being marketed across Germany through unverifiable medical claims, false active ingredient claims and citing studies and patents that have nothing to do with Adapt X.1.
I don't speak German so I wasn't able to track down any medical claim examples.
On their website, Arego Life claims:
Over 40 years ago researchers studied field mice (prairie voles) to determine why they only reproduced during a short period of time during the spring.

They discovered it was their diet; they were eating the early spring growth of grasses, called monocots.

Researchers were able to identify a specific group of polyphenols found exclusively in the young monocot plants.

These polyphenols are adaptogens that naturally allow your body to modulate all serotonin pathways.

This group of polyphenols is called ADAPTENOL, it is the base of all of our products.
In response to BehindMLM's Arego Life review (published August 2019), President and co-founder of the company Jim Douville stated:
We (are) already are in the process of expanding and adding patents as new research continues to reveal more about what this family of adoptogenic polyphenols known as Adaptenols actually is and what they can do.
As part of the case against Arego Life, samples of Adapt X.1 were sent to a testing laboratory in Stuttgart.
The facility was unable to detect any measurable quantity of polyphenols.
It is possible that such are present, but below the chemical detection limit.

It is not clear how a product should work without the ingredient advertised as relevant.
Arego Life's products were also being marketed in Germany on the back of a "double-blind study according to the Yale Standard".
This study, it was claimed, proved Arego Life's products effectiveness.
Investigation into the study revealed it didn't pertain to Arego Life's products. The products studied had different ingredients to that of Arego Life.
Furthermore the court found the study could not be classified "scientific" as it could "hardly be understood".
The product tested there did not go beyond a placebo effect according to the results presented in the report for several of the criteria tested.
Arego Life's marketing claims regarding patents were also called into question.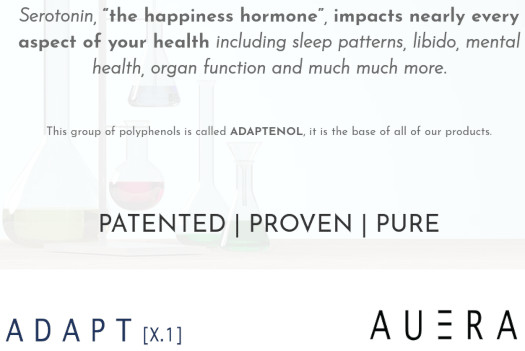 The District Court found
advertised US patents … were not related to the product being offered.

Contrary to the misleading claims of (Arego Life) providers, searchable patent applications in Europe were unsuccessful.
In our published review we noted
Arego Life needs to do more to tie Adapt X.1 with to the patents and studies it provides.
As of January 21st, the distributor defendant is unable to market or sell Adapt X.1 in Germany.
Considering the distributor marketed Adapt X.1 using Arego Life's own marketing material, it follows that any distributors marketing Adapt X.1 are at risk.
On its website Arego Life lists Germany, along with the US and Japan, as an officially supported country.
Update 4th February 2020 – German media initially reported the District Court's decision as a blanket ban. It has since emerged that the current injunction in place pertains only to one distributor.
Our was updated to reflect that post-publication.