Andre Feitosa of My Trader Coin arrested in Dominican Republic

Authorities in the Dominican Republic have arrested Andre Feitosa, citing him as President of of MoneyFree Club.
At the time of publication the MoneyFree Club website is offline.
BehindMLM didn't publish a review of the opportunity prior to its collapse, however we note the company's official Facebook page promised "thousands of dollars (within) 16 days" (May 18th).
As far as I can tell MoneyFree Club was yet another collapsed MLM cryptocurrency scam.
On August 18th authorities in Santo Domingo arrested Feitosa. He stands accused of stealing over $20 million USD from around 1900 MoneyFree Club victims.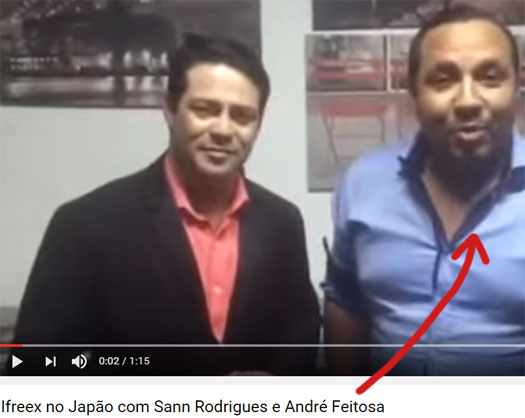 Authorities began investigating Feitosa between May and July, following complaints filed by MoneyFree Club victims in the wake of its collapse.
Feitosa, a Brazilian national, is accused of purchasing apartments, jeeps and luxury vehicles with funds invested by MoneyFree Club victims.
Feitosa's co-conspirators, Rafael Pimentel Méndez, Víctor Manuel Pichardo and Guarién Jesús Ariza Lluberes are also wanted for "high-tech crimes and violations of monetary and financial law(s)". They remain at large.
Feitosa popped up on BehindMLM early last year as a "top leader" of the My Trader Coin Ponzi scheme.
Alexa traffic statistics suggest My Trader Coin went into decline around six months after launch and then collapsed.