Bitqyck a $13 million fraudulent scheme says SEC

The SEC has filed a lawsuit against Bitqyck and owners Bruce Bise and Samuel Mendez.
The regulator alleges Bise and Mendez " engaged in deceptive conduct", and that Bitqyck itself was a $13 million dollar scam.
Bitqyck launched in December 2016 and, according to the SEC, solicited over $13 million from more than 13,000 investors in twenty-one countries.
BehindMLM reviewed Bitqyck in March 2017. Based on its business model and compensation plan, we concluded Bitqyck was your typical MLM pump and dump crypto Ponzi scheme.
Part of the fraud behind Bitqyck was Bise and Mendez representing that ROI withdrawals were funded by Bitqyck's "QyckDeals" daily-deals platform.
Bitqyck marketed QyckDeals as "a global marketplace that would attract millions of consumers and affiliates".
In reality, while Bitqyck did sell some products to customers, there was no global marketplace, and Bitqyck did not have the ability to create the QyckDeals platform due to technological limitations.
Bitqyck also claimed to own
a cryptocurrency mining facility in the State of Washington.

This was not true. Bitqyck did not own a cryptocurrency mining facility.
One aspect of the MLM offering saw Bitqyck represent that Bitqyck's bitqy token had "one tenth of a share of Bitqyck Inc. common stock embedded into it."
The SEC's investigation revealed that
although the computer code associated with the Bitqy token included a "legal" section stating that a holder of a Bitqy token is also the holder of one-tenth of a share of Bitqy common stock, this section was merely a non-executable note field (consisting of plain text) and not a smart contract (which is executable code).

Thus, Bitqyck common stock ownership was not somehow governed and guaranteed by code; rather, the transfer of common stock was left to the discretion of Bise and Mendez.

In fact, Bise and Mendez decided that none of the Bitqy token holders would become Bitqyck shareholders of record, and Bitqyck never issued any shares (or partial shares) of common stock to investors.
Withdrawal requests by Bitqyck affiliates were processed through TradeBQ, an internal exchange.
TradeBQ.com brought the orders of multiple buyers and sellers together in the Bitqy security using established, non-discretionary methods.

As such, Bitqyck was required to register TradeBQ.com with the SEC as a national securities exchange and failed to do so in violation of the federal securities laws.
We brought this up in our 2017 Bitqyck review. To this day though, a disturbingly large percentage of investors believe MLM cryptocurrency offerings are exempt from securities laws.
As Bitqyck and bitqy began to collapse, "bitqyM" was introduced in mid 2017.
BitqyM was used to solicit investment, on the representation that bitqyM was backed by Bitqyck's cryptocurrency mining operations.
Bitqyck claimed it had an edge over competitors because it could procure electricity at "below-market rates".
Defendants' statements about the BitqyM offering were false and misleading.

Bitqyck never owned or had any contractual right to any digital asset mining facility in Washington State or anywhere else.

Additionally, Bitqyck had no contract to purchase electricity at below-market rates.

The BitqyM tokens that Defendants offered and sold to investors are investment contracts and thus securities.
Throughout the course of Bitqyck's life cycle, roughly $4.5 million was paid out in commissions.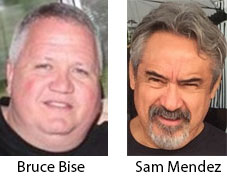 Bise and Mendez paid themselves out of investor funds.
Between personal distributions and payments for personal expenses, Bise received at least approximately $684,092 and Mendez received approximately $644,821 in ill-gotten gains.
The SEC's investigation revealed that, as a collective, Bitqyck investors lost 66% of funds invested.
As a result of their operation of Bitqyck, the SEC alleges Bruce Bise and Sam Mendez
violated, and unless enjoined will continue to violate, the antifraud, securities registration, and securities exchange registration provisions of the federal securities laws.
Specific claims of relief cited by the SEC include
violations of the antifraud provisions of the Securities Act;
violations of the securities registration provisions of the Securities Act; and
violations of the exchange registration provisions of the Securities Act.
Additionally the SEC also sought
an injunction against Bitqyck, Bise and Mendez;
disgorgement of "all ill-gotten gains" plus interest; and
a civil penalty.
At the time of publication the SEC's Bitqyck case is yet to appear on Pacer.
As per an August 29th press-release however, the regulator reveals that rather then defend the SEC's allegations, both Bice and Mendez have settled.
Bitqyck, Bise and Mendez consented to final judgments agreeing to all the injunctive relief.

Bitqyck also consented to an order requiring that it pay disgorgement, prejudgment interest and a civil penalty of $8,375,617.

Bise and Mendez consented to the entry of an order that they each pay disgorgement, prejudgment interest and a civil penalty of $890,254 and $850,022, respectively.
I'll check the case docket when it becomes available but I'm not expecting there to be anything more to the case.
Bruce Bise and Sam Mendez appear to have learned of the SEC's investigation in mid 2018.
This prompted them to announce that Bitqyck, although having effectively already collapsed, would be "wound down".
As part of the announcement, Bise and Mendez announced Firstmover International – a planned continuation of Bitqyck's investment fraud.
Bise and Mendez believed that by setting up Firstmover International offshore, the SEC wouldn't go after them.
As far as I know Firstmover International only lasted a few months before Bise and Mendez pulled the plug.
Update 27th June 2022 – The IRS filed a criminal case against Samuel Mendez and Bruce Bice in August 2021.
Mendez and Bice pled guilty to tax fraud in late 2021. They were each sentenced to 50 months in prison in March 2022.