8 Figure Dream Lifestyle trial scheduled for July 2020

Following a December 9th Scheduling Conference, the 8 Figures Dream Lifestyle trial has been tentatively set for July 14th, 2020.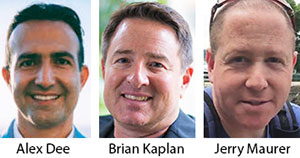 The FTC sued 8 Figure Dream Lifestyle and officers John Bain, Alex Dee (fka Alex S. Dowlatshahi), Brian Kaplan and Jerrold Maurer (aka Jerry Maurer) back in June.
The regulator alleges 8 Figure Dream Lifestyle and its officers committed telemarketing and consumer fraud.
Attempts by the defendants to obtain living expenses carveouts have thus far been unsuccessful.
Several additional motions pertaining to carveouts were also heard at the Scheduling Conference. The court has taken these motions under consideration.
Pending an order on the carveout motions, stay tuned…