uBox CEO Roscoe Umali sentenced to 18 years+ in prison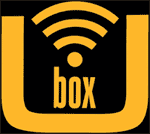 Roscoe Umali first popped up on BehindMLM's radar in early 2015, as the CEO and President of uBox.
uBox was part of the brief MLM streambox craze. The company marketed devices that accessed copyrighted content uBox didn't hold the rights to.
In April 2016 Umali was arrested for morgage fraud. The DOJ alleged Umali was the ringleader of a $3.8 million dollar mortgage scam.
Umali plead guilty to the charges and was sentenced on August 18th.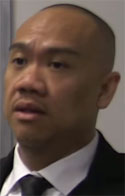 Prosecutors from the DOJ asked for a sentence of 240 months (20 years).
The DOJ claimed Umali (right) was "much more culpable" than his co-defendants and 'was very involved in managing and supervising the scheme'.
Umali's attorney made a number of objections, all of which were overruled with the exception of an obstruction of justice charge.
Umali's motehr than sister were also permitted to make a statement at the hearing in his defense.
Upon consideration of the statement and his objections, Judge Cacheris sentenced Umali to 220 months (18 years and 8 months) with credit for time served.
Umali was also ordered to pay a $1.25 million dollar fine via a forfeiture restitution order.
Umali was remanded to the custody of the United States Marshal Service after the sentencing hearing and will serve his time in a Californian prison.