uBox CEO ringleader in $3.8M mortgage scam, pleads guilty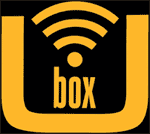 Roscoe Ortega Umali was indicted back in October 2015 for scamming over 400 victims out of $3.8 million dollars.
Umali was indicted with four California-based cohorts, with media reports citing Umali as the "ringleader" of the group.
I initially wasn't sure this was the same Umali heading up uBox as CEO and President. uBox is based out California but I hadn't seen Umali cited with his middle name in connection with uBox.
A now deleted webpage promoting uBox however confirms it's the same Umali:

Ruhroh…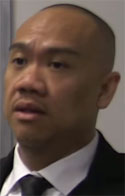 According to Christy Goldsmith Romero, Special Inspector General for the Troubled Asset Relief Program, and Dana Boente, U.S. Attorney for the Eastern District of Virginia, Umali (right) operated
a nationwide mortgage scam ring (that) swindl(ed) hundreds of desperate homeowners.

Umali and his cohorts made false claims of operating a non-profit company, brazenly used the U.S. Treasury seal on fabricated documents, and invented fictitious HAMP benefits.

Victim-homeowners paid thousands of dollars in reinstatement fees and trial mortgage payments that never went to their respective lenders; instead Umali and his co-conspirators pocketed over $3.8 million.
Umali's scam was hatched in 2012 and ran until 2014. It
targeted struggling homeowners and made a series of misrepresentations to induce those homeowners to make payments of thousands of dollars in exchange for supposed home loan modification assistance.

Operating under the names of fictional companies like "Equity Restoration Group," the defendants falsely held themselves out as a non-profit organization or as affiliated with a real government program, the "Home Affordable Modification Program" (HAMP), designed to help homeowners at risk of foreclosure.

Through mass mailings, phone calls, faxes, and emails with their victims, the defendants convinced homeowners to send them "reinstatement fees" and to make several monthly "trial mortgage payments" to the conspiracy, rather than to the homeowners' lenders. The defendants then did nothing to help modify any mortgages.

Instead, they used the victims' payments for their own personal benefit and to further the fraud scheme.
Umali plead guilty on or around March 31st and is now facing a maximum penalty of 20 years in prison. He's currently scheduled to be sentenced on June 23rd.
Whether Umali's co-conspirators were involved in uBox is unclear. Ditto the effect Umali's indictment and guilty plea will have on the business.
Reports from uBox affiliates suggest the business may have been abandoned around January of this year.
There's probably some correlation between being willing to engage in fraud and setting up an MLM business selling piracy boxes, but I'm trying not to read into it too much.
Update 23rd August 2016 – On August 18th Roscoe Umali was sentenced to 18 years and 8 months in a Californian prison.