Regeneca shut down for ongoing FDA violations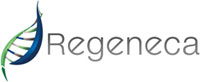 Regenca's regulatory problems began with the FDA  a few years ago.
In an August 28th, 2012 letter addressed to Regeneca CEO Matthew Nicosia, the FDA expressed concern over marketing of RegeneSlim.
This letter concerns your product "RegeneSlim", which is labeled and/or promoted as a dietary supplement.
RegeneSlim contained dimethylamylamine and was marketed as a dietary supplement.
Given that you have declared dimethylamylamine as a dietary ingredient in the labeling of your product, we assume you have a basis to conclude that dimethylamylamine is a "dietary ingredient".

Assuming that dimethylamylamine is a "dietary ingredient," it would also be a "new dietary ingredient" for which a notification is required.

To the best of FDA's knowledge, there is no information demonstrating that dimethylamylamine was lawfully marketed as a dietary ingredient in the United States before October 15, 1994, nor is there information demonstrating that this ingredient has been present in the food supply as an article used for food in a form in which the food has not been chemically altered.
The FDA's objection to dimethylamylamine as a dietary supplement was that there was no history of use to determine whether it was safe.
Regeneca meanwhile had just gone ahead and started to distribute the product.
We request that you take prompt action to correct the violations cited above, as well as any other violations associated with your product "RegeneSlim" or other products marketed by your firm that contain dimethylamylamine.

Failure to immediately cease distribution of your product "RegeneSlim" and any other products you market that contain dimethylamylamine could result in enforcement action by FDA without further notice.
In 2014 Regeneca issued a voluntary recall of RegeneSlim, after an FDA test confirmed dimethylamylamine (DMAA) was still present.
DMAA is commonly used as a stimulant, pre-workout, and weight loss ingredient in dietary supplement products.

The Food and Drug Administration (FDA) has warned that DMAA is potentially dangerous to health as it can narrow blood vessels and arteries, which can cause a rise in blood pressure or other cardiovascular problems such as shortness of breath, arrhythmias, tightening in the chest, and heart attack.
At the time Regeneca stated they were conducting an investigation into "what caused the problem".
The use of DMAA in RegeneSlim was never fully rectified, with the DOJ filing for a preliminary injunction in 2015.
The Department of Justice filed a complaint in the U.S. District Court for the Central District of California seeking a permanent injunction against VivaCeuticals Inc., doing business as Regeneca Worldwide, and its CEO Matthew A. Nicosia, to prevent violations of the Federal Food, Drug and Cosmetic Act (FDCA).
A settlement has been reached this month, with Regeneca agreeing to cease business operations.
The government's enforcement action resulted from a series of U.S. Food and Drug Administration (FDA) inspections of the defendants' manufacturing facility that found recurring FDCA violations of the same nature as those alleged in the complaint, and which the defendants failed to correct despite FDA warnings.
In addition to continuing to manufacture and distribute RegeneSlim with DMAA as an active ingredient, the DOJ also alleged Regeneca
violated the FDCA by marketing RegeneSlim to be used in the cure, mitigation, treatment or prevention of disease, thereby causing RegeneSlim to be an unapproved new drug and a misbranded drug.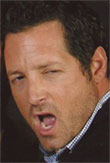 If Matthew Nicosia (right) wishes to resurrect Regeneca at some point, he may only do so with prior FDA approval.
"When dietary supplement manufacturers place unsafe and undisclosed ingredients in their products and disregard CGMP regulations, they put the public health at risk," said Principal Deputy Assistant Attorney General Benjamin C. Mizer, head of the Justice Department's Civil Division.
The proposed settlement is current awaiting judicial approval.