Infinity2Global criminal trial now scheduled for July 2019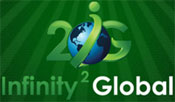 Last we checked in the scheduled January 2019 Infinity2Global criminal trial had been postponed.
As per a November 5th order, a new jury trial date has been scheduled for July 22nd, 2019.
Pending any further delays, defendants Richard G. Maike, Angela R. Leonard-Maike, Doyce G. Barnes, Richard J. Anzalone, Faraday N. Hossienipour, Dennis Dvorin, Jason L. Syn will stand trial.
The seven defendants were indicted in June 2017, on charges related to the $25 million dollar Infinity2Global Ponzi scheme.
The case is somewhat significant, as for the first time top promoters of an MLM Ponzi scheme have been indicted.
We'll continue to keep you updated on any developments in the case between now and July. Stay tuned…