Glenn Arcaro settles BitConnect fraud with SEC

Glenn Arcaro and his company Future Money have settled BitConnect fraud charges with the SEC.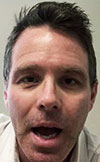 As detailed in Arcaro's settlement;
Arcaro, 44 years old, is a resident of Moorpark, California.

On December 3, 2021, a judgment was entered by consent against Arcaro, permanently enjoining him from future violations of … the Securities Act (and) … the Exchange Act.

The Commission's complaint alleged that, from approximately April 2017 to January 2018, Arcaro fraudulently offered and sold investment contracts in the form of interests in the BitConnect lending program and used interstate means to sell and offer such investment contracts.

During the period of Arcaro's offers and sales of such investment contracts, Arcaro was not associated with a registered broker-dealer.
Sanctions imposed by the settlement include permanently barring Arcaro from having anything to do with securities.
Future Money is a Hong Kong shell company owned by Arcaro. A separate settlement for Future Money reads identical to that of Arcaro's.
On the money side of things, parallel criminal proceedings have or are in the process of stripping Arcaro of ill-gotten gains.
In November the DOJ requested permission to sell off $56 million in cryptocurrency seized from Arcaro.
Arcaro is presently out on bond and is scheduled to be sentenced in May.
In a recent January 7th filing, Arcaro seeks permission to transfer $56,000 held in a Kraken exchange account to Miriam MacLeod.
MacLeod, a relative, is acting as a surety on behalf of Arcaro's request.
The stated intended use of the Kraken funds is to cover Arcaro's ongoing living expenses.
Update 15th January 2022 – Arcaro was given permission to transfer the $56,000 balance on January 10th.