FTC to replace Rule 13(b) with Business Opportunity Rule?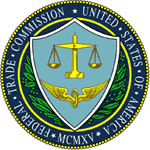 The FTC has announced it is reviewing the Business Opportunity Rule.
The review pertains specifically to the MLM and gig economy industries, and is a direct response to the recent AMG Supreme Court decision.
In a published June 14th statement, FTC Commissioner Rohit Chopra wrote;
Today, the Commission is announcing that it will be reviewing the Business Opportunity Rule.

This rule was intended to ensure that would-be entrepreneurs are not cheated through deceptive earnings claims and other forms of fraud, and it allows the Commission to seek civil penalties, damages, and other relief against violators.

However, prior Commissioners voted to exempt multilevel marketers from the rule's requirements.

There is no dispute that lying about earnings claims and other related practices is unlawful.

In addition, because Commissioners have failed to implement this sensible safeguard, gig economy platforms that lie to workers about earnings have been able to escape paying penalties.

By formally codifying these prohibitions into rules like the Business Opportunity Rule, the Commission can seek restitution and penalties against multilevel marketers, gig economy platforms, and others who cheat workers and entrepreneurs through false earnings claims, without imposing any new obligations on honest businesses.

Particularly given the loss of the Commission's authority under Section 13(b), it is critical that Commissioners comprehensively review our consumer protection rules and amend them to incorporate widely accepted precedent and prohibitions.

This will allow the FTC to make victims whole, and will help turn the page on the agency's perceived powerlessness.
The Business Opportunity Rule was proposed in 2006.
The Business Opportunity Rule requires business opportunity sellers to give prospective buyers specific information to help them evaluate a business opportunity, thus ensuring that the prospective purchasers have the information they need in order to assess the risks of buying a work-at-home program or any other business opportunity.
During the public comment period, the MLM industry lobbied hard for an exemption.
In 2008 the FTC announced MLM would be exempt from the Business Opportunity Rule.
The Business Opportunity Rule came into effect in 2012.
Personally I think exempting MLM from the rule was a mistake. MLM is easily one of the largest, if not the largest, work-at-home business opportunity niche.
In any event that decision was made and it is what it is. Having been following the FTC cases affected by the AMG Supreme Court decision, here's what I think is going to happen.
The FTC will remove the MLM exemption and in cases going forward, sue MLM companies and operators under the Business Opportunity Rule.
That will allow the FTC to seek the same relief they were getting under Rule 13(b).
In other words, we'll still see injunctions, asset-freezes and Receivers – they'll just be applied for under a different legal rule.
I could be wrong but that's how I'm reading FTC Commissioner Chopra's announcement.
No idea whether there'll be a public comment following any proposed changes this time. Or how long the review is expected to take.
Given we're not likely to see any new MLM FTC regulatory actions until the ramifications of the AMG decision are rectified, I think the review will probably be fast-tracked.
Hopefully that means only a few months but we'll have to wait and see.