FTC send out $9 million to Pure Health consumers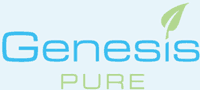 Lindsey Duncan, founder of Genesis Pure, was last year fined $9 million by the FTC.
The fine was the result of Duncan's
acts and practices mislead the public into believing that he is disseminating health advice or knowledge.
In January 2015, a court ordered Duncan to 'pay the FTC five million within two weeks and a further four million over the next nine months'.
That appears to have been paid on schedule, with the FTC today announcing over $9 million in checks have been sent out to consumers.
The Federal Trade Commission is mailing 191,748 refund checks totaling $9,190,842.68 to consumers who bought Pure Health or Genesis Today green coffee bean extract weight-loss supplements.

Consumers who purchased the products online will receive a full refund, with the average check totaling $47.93.
On the MLM side of things, Genesis Pure appear to have weathered the storm pretty well.
Other than scrub any mention of Lindsey Duncan from their website, they seem to have escaped any FTC fallout.
Genesis Pure now retail "Live Pure" products, with Dae Geung Jung listed as co-founder of the company.
Whether Lindsey Duncan still has a financial stake in Genesis Pure is unclear.
In any event now that Duncan has paid the $9 million fine and consumers checks have gone out, this is one MLM saga that can finally be put to rest.