Daniel Pacheco's hilarious fraud lawsuit answers rejected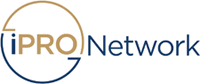 Daniel Pacheco's hilarious answers to the SEC's iPro Network fraud lawsuit have been rejected by the court.
Back in August we covered Pacheco's hilarious answers to the SEC's lawsuit.

According to Pacheco (right), the SEC can't sue him because;
a statute of limitations applies;
"the SEC did not suffer any actual damages"; and
Pacheco "may have additional defenses current unknown to (him)".
In legal terms, these defenses boil down to a non-affirmative defense, alleged prejudice and misconduct on the SEC's behalf.
As per an October 31st order;
The SEC argues that Pacheco's assertions are nothing more than a denial of the SEC's recitation of facts, which is not an affirmative defense.

Moreover, the SEC argues that Pacheco has not established any prejudice to his defense from the SEC's purported misconduct, much less a prejudice that rises to a constitutional level.

If it is true that Pacheco's misappropriation of investor funds had no bearing on IPro's insolvency, the SEC argues that Pacheco remains free to prove that fact – for example, through IPro's business and financial records.

The Court agrees with the SEC that Pacheco has not alleged that a purported misconduct from the SEC that resulted in a constitutional prejudice to his defense.

At the hearing, Pacheco argued that his due process would be denied if his affirmative defense were to be stricken because he will be denied the opportunity to present his defense.

However, if Pacheco is correct that he did not misallocate and misappropriate distributor funds, he can still present such a defense.

Indeed, if it is true that the only reason Pacheco was not able to return investor funds was driven by Fintact's withholding of the funds caused by the SEC's intervention, again, Defendant is, again, free to present such a defense.

The Court determines that there is no constitutional prejudice that arises from the SEC's alleged misconduct.
The order grants the SEC's motion, which challenged Pacheco's raised defenses.
In related news a November 4th Scheduling conference has been vacated. As of yet a replacement date has not been set.
Another October 31st order has tentatively scheduled a December 15th, 2020 trial date.