BehindMLM turns 5: State of the Industry Address (2015)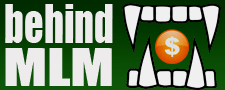 Today marks the day BehindMLM has been covering the MLM industry for five years.
As good a time as any I figured to take a look back at where we've come from, what's happening now and where we're going.
The MLM Industry
When I started writing at BehindMLM I wasn't entirely sure where I'd wind up. I was an unknown in the space and pretty much had free rein to cover topic at my leisure.
I still have that freedom, but over the years continued to take on the greater responsibility of covering the industry at large.
The good is typically covered by way of press-release. Companies push them out on the various platform they've signed up for and attempt to flood the internet.
I see that as covered ground, and instead try to find a middle-ground (reviews), coupled with behind the scenes news you might not necessarily read elsewhere.
I believe an informed decision trumps all, and you're only ever going to get that by reading as widely as you possibly can.
As to the industry itself, as BehindMLM's coverage has expanded, I've found myself increasingly dwelling in its underbelly.
Perhaps to the chagrin of those who'd prefer to ignore it, I personally can't separate the underbelly from the rest of the industry. I wouldn't be doing justice to the reporting and cataloging of the industry that goes on here.
As evidenced by the hundreds of thousands of people who get scammed each year, ignoring the problem doesn't work.
So instead I try to shine a flashlight on it, along with readers who help out along the way and my fellow blogs who cover similar topics.
What I've noticed over the years is that the life of schemes hatched in the MLM underbelly are noticeably experiencing shorter lifespans.
I don't take any credit for that, but hopefully the trend of increased regulatory action in the space and general awareness of the public continue.
Trend wise I also see Asia emerging as a problematic area going forward. Regulation in the US has tightened up significantly over the last few years.
If your scam takes off in the US, it's pretty much guaranteed to be shutdown at some point.
What I'm seeing now though is banking based out of Asia (Hong Kong), with principals running schemes from the US. Except for a few isolated cases, the US is still very much where the money is so this will continue to be of interest to track going forward.
I'm expecting we'll see increased US regulatory co-operation in Asian jurisdictions over the coming years. That might be public cooperation or quietly on the backend.
As to the more legitimate side of the industry, I'm well aware I need to do more to cover it. This primarily going to be by way of reviews, as I don't think "top leader joins company X" or "company X makes $yy in profit!" type articles offer any real value to readers.
That's a more marketing orientated style of content, which I'm not interested in pursuing.
Currently I'm at a crossroads time wise, with keeping up with the MLM underbelly taking up most of my time. I maintain an established MLM company list, which I plan to get around to reviewing over time.
If you've requested an MLM company review and am wondering why it's taking so long, that's why: It's sitting on my established company review list.
Late last year I sat down and began to plan out how to tackle the problem. This resulted in a roadmap for me to implement throughout 2015.
From a reader standpoint, you should be seeing a lot more established company information appearing on BehindMLM by the end of the year.
And that's not going to come at the expense of covering the MLM underbelly, with my hope being that I can cover both as diligently as possible.
For most of last year I ignored the matrix-side of the MLM underbelly. I covered a few schemes but between news and other reviews had more than enough content to keep me busy.
The regulatory shutdown of the Achieve Community earlier this year however made me reconsider that approach. This is why you've seen vastly increased coverage of MLM cycler activity on here.
I'm almost up to date in that arena, which will then free up some time to cover elsewhere in the industry.
The Blog
Last year I took a week off and put together much of the code powering BehindMLM from scratch.
The old template worked but was bloated and design-wise wasn't exactly what I wanted.
The end-result is what you see now, which is still somewhat of a work in progress.
There's little things I want to implement design wise (emphasizing the search box, touching up the sidebar menu graphics, html-friendly email notifications etc.), but overall I think we're in pretty good shape.
I sometimes get feedback from the odd reader lamenting the "dated" look of the site.
My answer is that's by design. I know modern blogging trends call for big splashy graphics, sliders and sidebars where you have to click around to get the information you want: but I'm a fan of any of that.
BehindMLM's value lies in its information, so anything that pushes that from the forefront of your focus is unnecessary clutter in my eyes.
The way the site is built is to present you as easily as possible with what you're after. The sidebar shows you what's happening at a glance, with the recent comments letting you jump into what's currently being discussed on the site.
It's the kind of site I'd like to read, and that seems to have served us well over the years.
On the topic of mobile, there's a Google update coming out later this month that is tipped to shake up mobile search listings.
More than anything, this seems to be a push to punish sites that aren't responsive. At least that's how I'm reading it.
BehindMLM isn't responsive.
Back last year when I was redesigning we were for a bit, but readers on mobile devices complained the responsive design got rid of the sidebar.
The feedback section was the part most missed, so with that in mind I disabled the responsive design altogether.
If I go back over the last six months so of our analytics data, mobile makes up just shy of 30% of the traffic to BehindMLM.
That said I don't think we're going to be negatively impacted by the upcoming update, because BehindMLM is pretty readable on mobile.
At least when I've randomly looked at it has been. I don't really use mobile devices for the internet (anything less than a desktop/laptop just annoys me), so this isn't something I can comment too much on.
Any feedback from mobile users would be appreciated. But otherwise I think I'll just adopt a wait and see approach and see what happens after this update hits.
The Future
After five years, I'm pretty happy with where BehindMLM is at right now.
The demand for unbiased third-party information on the MLM industry is as strong as ever, and I plan to continue meeting it to the best of my ability.
I don't know what's going on over at Alexa, but February and March 2015 were two of our busiest months on record (4th and 5th respectively).
Where do I want the site to go in the future?
I've always wanted BehindMLM to be a definite information resource for all things MLM. That's been the idea right from the beginning.
To that end we're slowly getting there. I'm fast closing in on two thousand articles and I think if I've learnt anything over the past five years, it's that I'm never going to run out of content to cover.
There's still so much to industry that doesn't get reported, despite me and my fellow MLM bloggers doing our best.
My vision for the site is to be the ultimate due diligence database for the industry. Combine that with reader comments and insight, and you've really got no better place to get a snapshot of what's happening.
Once I've freed up a bit more time towards the end of this year and I've got time to explore topics in more detail, I'm looking forward to expanding our coverage into the more theoretical arena too. This includes opinion pieces and more exploratory articles.
Right now I'm sort of in a news/review lockdown, which can get a bit stale.
Especially when news has been rather quiet this last month or so! 2015 in that respect hasn't been anywhere near as busy as 2014 in that respect.
On the flipside though, there's currently not one blatantly obvious scam operating out of the US that I can point to and say: "That's the one regulators need to go after right now."
You've got a smattering of smalltime crooks stirring the pot, but nothing has really emerged as a major player.
Longer-term stories like Herbalife will continue to play out, but as far the MLM underbelly goes – things have been pretty quiet since Achieve Community was shut down.
As readers of BehindMLM I hope you're enjoying and/or have enjoyed the journey thus far. I'm always open to suggestions and feedback, which is best delivered via the contact form.
Otherwise, thanks for the support over the years and continued belief in what is I do here. Not just for reading but also for the countless hours you put into additional research, news tips and helping to contribute to the running of the site.
More eyes on the industry is always going to catch more than my two alone, and I really do think we've got one of the largest global audiences keeping watch on the MLM industry here.
For that I'm grateful and no words can adequately express how truly appreciative I am.
Here's to another 5 years and beyond…