Up2Give's failed Helium Network venture

Up2Give was launched by Jerry Lopez in late 2019.
A fraudulent gifting scheme, Up2Give as it originally launched collapsed mid last year.
Lopez however was intent on further milking Up2Give participants. Cue the introduction of U2G Network late last year.

U2G Network was announced on or around September 2020. In essence, Up2Give was looking to plug its affiliates into the Helium Network.
Naturally how they opted to do it is incredible dodgy and lacked transparency.
Up2Give's implementation of the Helium Network is through a "major partnership" with PrimeGate.
PrimeGate is part of PrimeOne and PrimeDomain
What's PrimeGate, PrimeOne and PrimeDomain you ask? Well, yeah.
PrimeGate/PrimeOne only seems to exist on the website domain "primegate.org".
It's an outdated website featuring a map. You click on the map and eventually it'll throw up a Flash error.
Not surprising, since Flash was officially abandoned by Adobe last year.
There's no link to it but the PrimeGate website also hosts a web storefront.
It is here Up2Give affiliates were expected to purchase a "PrimeGate LoraHub" for $495.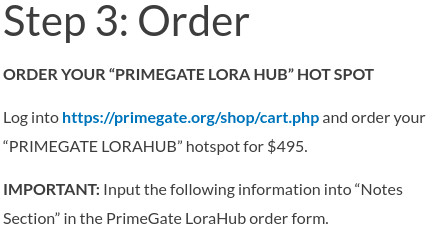 Keith Buck owns PrimeGate, PrimeOne and PrimeDomain. Up2Give affiliates have to apply for a contract with him.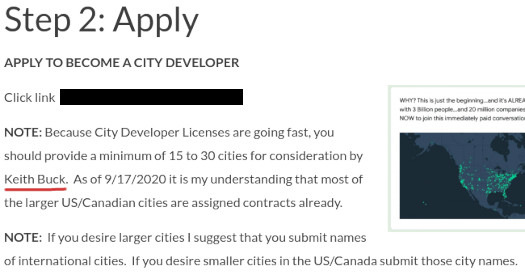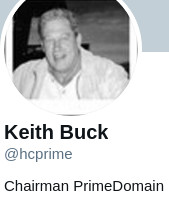 Once approved and paid up, Up2Give affiliates then join the "Global PrimeGate Team" on Telegram.
The aim was to get a City Developer's License, which costs $40,000. On top of that you have to purchase at least ten $495 LoraHub units, which is another $4,950.
On the backend this was all purportedly tracked through Google Docs spreadsheets.
As to why anyone would jump through all these hoops;
A City Developer will earn Twenty-five percent (25%) of the revenue generated within the Licensed City assigned to you by contract.

Plus 10% of the revenue generated by All City Developer's you enroll personally, you receive 10% of their License revenue: (independently auditable Ten percent (10 %) of that CDL's ENTIRE GLOBAL REVENUE)
Whether that's paid in real money or HNT tokens is unclear.

Anyhow if you visit Up2Give's website, which is still online despite the gifting scheme collapsing, there's no mention of their Helium cash grab.
To find out it all came crumbling down we turn to former Up2Give promoter, Brandon Ivey.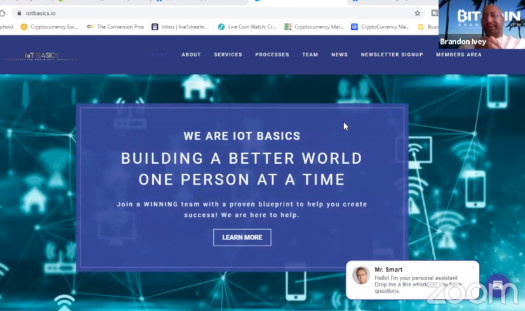 In a Facebook Live held in early January, Ivey explained what happened.
[20:48] In about forty-five days or so, we're looking at August and September, that we were working for first payroll for October 15th.

So I'll go from August to the end of October, collectively we did more than a million dollars in sales.

With no websites, no automation, no corporate calls, no calls with freaking Keith Buck himself, no nothing.

Nobody'd been paid. Nobody got the hubs. Nothing and we still did seven figures worth of sales – to be paid out on October 15th.

My first red flag and concern came from the person that brought the Country Developers together in the first place – Jerry Lopez.

Now if us as Country Developers were set to get half a million dollars on a monthly basis, what do you think Jerry was gonna get?

Especially bringing the whole Up2Give family over, using PrimeGate, all their products sold through the Up2Give name.

The person who had the most to gain was the CEO himself, which was Jerry Lopez.

[23:00} So the first red flag is all of a sudden there is no staff in place, there is no website in place to handle the automation.

So he (Lopez) brings on board Kris Hanks and Michelle Whidby.

The people who were in charge of handling customer service from Up2Give … but it gets worse.

[24:54] Then we come to find out, that not only are they handling the logistics but they're also City Developers.

Not only are they City Developers but … they had a hundred contracts done before even the Contract Developers had a contract in hand.

[25:30] There is a clear conflict of interest, whether direct or implied.

Even if Chris and Michelle worked 100% above-board, people who don't know them can claim, "I didn't get my city, because Chris or Michelle gave it to somebody on their team".

If not here to say whether that's true or not. But these were the accusations and I called them on it.

That's when I got locked out.

I still played ball with this whole logistics nightmare of having spreadsheets and manually taking orders.

[26:25] This is where Jerry Lopez dropped the ball.

[26:46] So let's go back to Helium. When we're dealing with professionals, professionals do their homework.

Professionals wanna know … is there really a contract with us and them (Helium Network).

Professionals will contact them. That's not a negative, that's just doing correct business.

So what happened when our professionals started to do their due-diligence?

The first due-diligence was on the contract and the address on the contract, that went to some run-down house in, where was it, Colorado or Utah somewhere?

We know Keith doesn't live there it's not an office. but that address is on the contract.

We know that (from) contacting Helium, there was no arrangement with Helium and Prime as far as they were concerned.

Whatever Keith was doing with the people behind the scenes, maybe so. But just from contacting them, there was no contract. There was no deal made.

Now were were told (that) because members decided to do their own due-diligence, we're ruining it for everybody else – so now we can't talk about Helium anymore.

That's what you sold us on. You sold us on Helium but now we can't talk about Helium anymore.

We were told we were going to get a certain amount of HNT every day, from the moment we bought our hubs.

Nobody every saw that. We never saw the HNT coins.

And it was at this point Jerry disappeared. So the Country Developers took it upon themselves to continue moving forward.

[30:06] The word is, the deal was, Jerry was supposed to handle all the logistics. The only thing Prime was supposed to do was deliver the product and pay commissions.

But what Prime didn't know is that Up2Give didn't have its paperwork in order.

[31:20] So I don't know what Jerry, what business was going on that he did what he had to do, that's his business.

And this is where Sean Starr stepped in and saved the whole program.

Sean stepped in and said he could do what Jerry was going to do.

Here's the mistake Sean Starr made … the mistake he made was doing it alone.

[36:47] October 15th rolls around and we're supposed to get paid.

A week before we're supposed to get paid I start to see flurry and I'm getting phone calls from Sean and Kris.

And they're talking about Jerry dropped the ball. And all fingers are being pointed to Jerry for messing things up, so now we're not gonna get paid the way we were supposed to.

And so they're looking for an alternative. And they wanted us to go back to all our members and collect bank account information, cash app information, PayPal information.

[37:46] We did it. Why? Because we wanted people to get paid.

I'm actually skipping something. I get a message cause I'm saying, "It's been more than sixty days, where are our devices?"

So I get a message saying, "Brandon, your device is in the mail. You should get it by Monday. And when you get it, we need you to do a Facebook Live unboxing."

The box comes in. I'm excited. I schedule a Facebook Live … I open up the box and I'm like, "What the hell is this?"

But I'm live right now, so I gotta watch how I react.

So I'm excited to get something. I don't know what it is, what it does. I didn't even plug it in yet.

But other people looked at the box from my camera and they started looking stuff up.

And they knew right away, this ain't a hub.

So they went to the groups and started asking questions.

And then I don't know who it was, Kris, or somebody else, responded by saying, "That's not the hub. That's, I don't know, some test device. You should be getting the real hub in a couple of weeks and you send this one back".

I still haven't got the freakin' hub. That was months ago.

[40:07] Then I get a phone call from Sean and Kris, they called it a loyalty call.

And the call was, "Hey buddy we just wanna make sure, you know, if you're gonna go with Jerry or if you're gonna go with us?"

"Us? What the hell you talking about, us?"

"Yeah we uh, we're picking up the pieces that Jerry left and we're gonna create a company. And we're gonna keep things going and we talk to Keith every day and he understands what we're doing and we're still gonna make this happen.

We'd love to still have you on board."

So I said first of all, I'm never doing anything with Jerry Lopez again. But because I'm not doing anything with Jerry, that doesn't mean I'm moving in your direction.

There are three things you need to accomplish before I even think about that.

Number one, pay us for the work we did.

Number two, deliver the products.

And number three, where are our HNTs.

And here's the biggest loop of them all.

"Oh, we're not doing HNT anymore. We're gonna give you guys something called TRC."

They said it's gonna be better than HNT. It's gonna be worth a dollar a coin.

"Oh it's not on any exchange yet it's something we're gonna be developing."

So what you're telling me is, you've got a coin with no value. Yet that you're saying is a guaranteed one dollar.

… You're lying to people or you're misleading them. Second, you just pulled a bait and switch.

And then you want to go behind the scenes and say Brandon is telling people to get a refund, or to chargeback? But he still expects to get paid?

No, I expect to get paid for the damn work I did. From September, that was supposed to be paid on October 15th.
Long story short, nothing was delivered and nobody got paid (Ivey does state some people got paid through selective pay-runs).
Whatever Up2Give had planned for Helium Network and HNT appears to be dead in the water.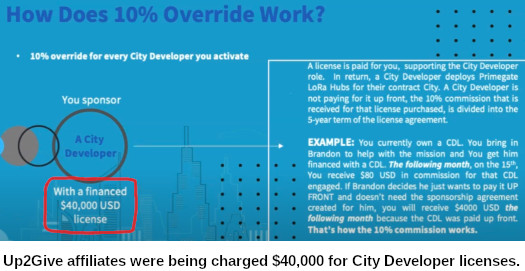 If all this happened late last year, you're probably wondering why I'm covering it now.
I had a reader write in and request I take a look into a potential Up2Give reboot. This is what I found.
Brandon Ivey maintains that as a result of Up2Give's Helium deal collapsing, he was "made out to be the bad guy". Ivey maintains his "reputation speaks for itself.
BehindMLM first came across Ivey as a promoter of Kryptogenex, a failed scheme that committed securities fraud.
In addition to moving on to Up2Give, an illegal gifting scheme, Ivey can be found on Facebook today promoting Twin TurboTRX.

Twin TurboTRX is a smart-contract Ponzi scheme. While Ivey's reputation certainly does speak for itself, we're not sure he understands what kind of reputation he has.
Jerry Lopez (right) appears to have taken whatever he stole through Up2Give and disappeared.
Similarly, whatever plans Sean E. Starr and Kris Hanks had for their own company seem to have fallen through. The pair appear to be laying low.