Universal Plan B Review: Four-tier $25 cash gifting scheme

There is no information on the Universal Plan B website indicating who owns or runs the business.
The Universal Plan B website domain ("universalplanb.com") was registered on the 26th of March 2016. David Embe is listed as the owner and an address in the US state of Virginia is also provided.
Embe appears as the default affiliate referrer if you visit the Universal Plan B without an affiliate referral link. If you click sign-up now, a random Universal Plan B affiliate is then chosen as a sponsor.
Despite my best efforts, I was unable to source any additional information on Embe's MLM history.
A marketing video featured on the Universal Plan B website is hosted on a YouTube channel bearing the name "Angelina Curtin".
On July 6th and 7th Angelina Curtin openly advertised Universal Plan B on her Facebook page: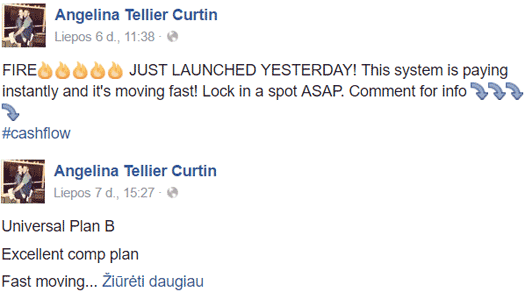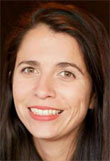 The posts have since been deleted.
Three months ago Curtin (right) began uploading promotional videos for iMarketsLive (stock advice). Whether she is still involved in the business is unclear.
Ditto her role within Universal Plan B and professional relationship with David Embe.
Update 27th October 2016 – Angela Curtin has been in touch via email and claims;
I do not own UPB, run any part of UPB or even participate in the program. I was hired to do marketing material for the owner who actually never even paid for the services I provided.
/end update
Read on for a full review of the Universal Plan B MLM opportunity.
The Universal Plan B Product Line
Universal Plan B has no retailable products or services, with affiliates only able to market Universal Plan B affiliate membership itself.
The Universal Plan B Compensation Plan
Universal Plan B affiliates purchase $25 matrix positions on the promise of an advertised ROI.
The size of the matrices used in Universal Plan B is a 3×4.
A 3×4 matrix places an affiliate at the top of the matrix with three positions directly under them: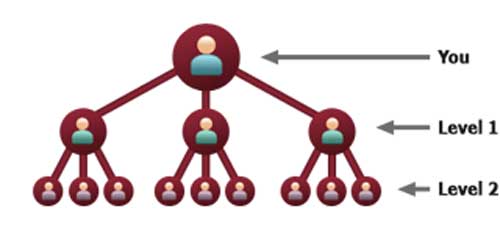 These initial three positions form the first level of the matrix. The second level of the matrix is generated by splitting each of the initial three positions into another three positions each (9 positions).
The third and fourth levels of the matrix are generated in the same manner, housing 27 and 81 positions respectively.
Positions in the matrix are filled when new and existing Universal Plan B affiliates purchase them.
Commissions are paid out as each level of the matrix fills, with the next level unlocked using funds paid in by participants on the previous matrix level.
level 1 (positions cost $25) – no commission paid, creates a new level 1 position in a new matrix and unlocks level 2 when all three positions are filled
level 2 – $175 commission paid out, creates a new level 1 position in a new matrix and unlocks level 3 when all nine positions are filled
level 3 – $6175 commission paid out, creates a new level 1 position in a new matrix and unlocks level 4 when all twenty-seven positions are filled
level 4 – $44,525 commission paid out and creates a new level 1 position in a new matrix
Note that the Universal Plan B compensation plan states that creating new level 1 matrix positions at each level is optional, however match calculations provided always subtract $25 at each level for a new position.
Joining Universal Plan B
Affiliate membership with Universal Plan B is attached to the purchase of a $25 matrix position.
Universal Plan B affiliates are able to purchase multiple matrix positions if they wish.
Conclusion
Under the guise of "donation" pseudo-compliance, Universal Plan B offers affiliates participation in a matrix-based cash gifting scheme.
Universal Plan B is a Member to Member Donation Platform for members to share abundance by privately and directly giving to each other.

To participate in the donation process, you must be willing to give a donation of $25; this qualifies you to receive donations from others and a placement in the matrix.
Despite the above spelling out a cash gifting scheme and use of a matrix-based compensation plan (MLM), Universal Plan B amusingly deny they are either:
We are not an investment program. We are not a gifting program. We are not an MLM or business of any sort.
Riiiiiiiiiiiiiight.
Whatever Universal Plan B choose to call matrix position purchases, the flow of money behind the purchases sees new affiliates gift $25 a pop to the affiliate who recruited them.
In order to earn commissions, they then must recruit new affiliates who in turn make $25 gifting payments.
The levels of the matrix add three additional tiers to the scheme, with subsequent payments of $50, $250 and $550 qualifying an affiliate to receive the same amounts from other affiliates.
At the top of the Universal Plan B company-wide matrix are pre-loaded positions held by David Embe. The nature of funds passed up the company-wide matrix ensures that they receive the lion's share of funds deposited between affiliates.
Owing to the illegal nature of cash gifting, Universal Plan B issue the following caution to their affiliates:
When using PayPal, be sure to use the 'Goods and Services' function and limit the number of donations being sent through PayPal, especially for the higher level amounts.

Your account may be frozen by PayPal if there are too many of the same transactions.
In addition to payment processors shutting down accounts for suspicious activity, Universal Plan B affiliates also stand to lose money when the scheme inevitably collapses.
Being a matrix-based scheme, this will first present itself by way of matrix positions taking longer and longer to fill.
Eventually fill times will blow out such to the extent that an extremely limited number of positions are filling. New affiliate recruitment declines as this happens, eventually resulting in an irreversible collapse.
This is a Member to Member donation activity, there are no refunds.
At that point Embe makes off with their gifting payments and any additional funds trapped in the system. The end result is the majority of Universal Plan B affiliates lose their money.