S Block Review: SBO token wallet app Ponzi scheme

S Block operates in the cryptocurrency MLM niche.
The company represents it is based out Singapore and headed up by President Ivan Bolonikhin.

On his LinkedIn profile, Bolonikhin (right) claims to be a "digital securities expert".
Note that while Bolonikhin's LinkedIn profile cites his location as Singapore, his personal Facebook profile reveals he lives in Kyiv, Ukraine.
Bolonikhin's Instagram profile reveals he only traveled to Singapore earlier this month.
Prior to reinventing himself as a digital securities expert, Bolonikhin appears to have been employed in the hospitality industry.
To be specific, Bolonikhin was baking cupcakes in a Ukrainian cake shop.
As far as I can tell Bolonikhin has no prior MLM executive experience.
Read on for a full review of the S Block MLM opportunity.
S Block Products
S Block has no retailable products or services, with affiliates only able to market S Block affiliate membership itself.
The S Block Compensation Plan
To qualify to receive commissions in S Block, each affiliate must invest at least $300 in SBO tokens.
S Block do not disclose the current internal SBO token value.
Once acquired, S Block affiliates park their SBO tokens with the company.
In exchange for doing this, S Block pays affiliates a daily return.
Note that although returns are presented in USD, actual returns are paid in SBO tokens.
So are the commissions paid out as detailed below.
S Block Affiliate Ranks
There are five affiliate ranks within the S Block compensation plan.
Along with their respective qualification criteria, they are as follows:
Comet – sign up and invest at least $300 in SBO tokens
Planet – recruit at least fifteen S Block affiliate investors and generate total downline investment of at least $200,000
Star – personally recruit at least three Planet ranked affiliates
Galaxy – personally recruit at least three Star ranked affiliates
Universe – personally recruit at least three Galaxy ranked affiliates
Note that downline investment is only tracked through fifteen unilevel team levels.
Residual Commissions
S Block pays residual commissions via a unilevel compensation structure.
A unilevel compensation structure places an affiliate at the top of a unilevel team, with every personally recruited affiliate placed directly under them (level 1):

If any level 1 affiliates recruit new affiliates, they are placed on level 2 of the original affiliate's unilevel team.
If any level 2 affiliates recruit new affiliates, they are placed on level 3 and so on and so forth down a theoretical infinite number of levels.
Residual commissions are paid on funds invested by S Block affiliates placed into the unilevel team.
S Block caps residual commissions at fifteen unilevel team levels.
How much an S Block affiliate earns across these fifteen levels is determined by rank:
Planets earn a 5% residual commission rate
Stars earn a 10% residual commission rate
Galaxys earn a 15% residual commission rate
Universes earn a 20% residual commission rate
Matching Bonus
S Block affiliates receive a Matching Bonus on SBO token returns paid to unilevel team affiliates.
level 1 – 100% Matching Bonus
levels 2 to 10 – 10% Matching Bonus
levels 11 to 15 – 5% Matching Bonus
Global Rewards
S Block calculates 5% of SBO tokens returns paid out and places it into the Global Rewards pool.
Universe ranked S Block affiliates each receive an equal share in the Global Rewards pool.
Loyalty Bonus
Planet and higher ranked S Block affiliates qualify for a 3% Loyalty Bonus.
The Loyalty Bonus is paid on downline affiliates at the same rank as the qualifying affiliate.
I.e. Planet ranked affiliates receive the Loyalty Bonus on downline Planet ranked affiliates.
The Loyalty Bonus is paid as 3% of income earned by same ranked downline affiliates.
Joining S Block
S Block affiliate membership is free, however a minimum $300 investment in SBO tokens is required to participate in the attached MLM opportunity.
Conclusion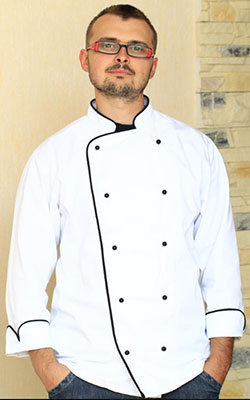 According to his LinkedIn profile, Ivan Bolonikhin (right) is also co-founder of the STOBox Platform.
STOBox markets itself as an "all-in-one security token platform".
The platform provides Security Token Offering services for international startups and enterprise.
A visit to STOBox's website reveals the business was a flop. STOBox's website currently has an Alexa ranking of 8.5 million.
For a business website, that's as good as dead.
S Block appears to be a repurposing of STOBox assets, to create a new MLM investment opportunity.
There's also the question of why Singapore?
STOBox and Ivan Bolonikhin are based out of the Ukraine, so unless they've set up shell companies to launder money through in Singapore, pretending to be based out of Singapore makes little sense.
Another possibility is Bolonikhin is just a fall guy, with S Block's actual owners residing in Singapore.
On that note S Block marketing department recently announced the company launched in Singapore on June 22nd.
The globally renowned 2019 WBF Singapore Technology Conference was held in Marina Bay Sands Hotel on June 22nd, 2019.

S BLOCK, the conference co-host, unveiled itself and announce its mission to "Unleash your digital assets" for the first time.
WBF stands for World Blockchain Forum, which is headed up by co-founder Sheng Zhao.
World Blockchain Forum is fast developing a reputation for curating app wallet Ponzi schemes.
To date World Block Forum has been associated with Plus Token and Cloud Token, both of which are app wallet Ponzi schemes identical to S Block.
As with S Block, the nature of the financial relationship between World Blockchain Forum, Plus Token and Cloud Token is shrouded in mystery.
On its website S Block represents it generates external revenue through "interstellar quantitative trading".
Partnering with over 40 top global quantitative trading hedge funds, S BLOCK utilizes proprietary AI technology and high-dimensional data analysis to constantly out-perform the market.
That's all very nice but there is absolutely no proof of external revenue being actually used to pay affiliates.
No doubt S Block will eventually make available the usual marketing videos purporting to show trading activity.
That however is not a substitute for regulatory filings.
By offering a passive MLM investment opportunity S Block is offering a security.
To offer securities in Singapore a company has to register itself with the Monetary Authority of Singapore.
S Block fails to provide evidence on its website that it has registered with MAS, meaning it in all likelihood hasn't.
By not registering with MAS, S Block is operating illegally in Singapore.
Indeed by not having registered its securities offering with regulators in any jurisdiction it solicits investment in, S Block is committing securities fraud worldwide.
Secondary regulatory concerns in S Block's business model are the fact that nothing is marketed or sold to retail customers.
An MLM company generating 100% of its revenue from its affiliates is a pyramid scheme.
As for SBO token, it costs S Block little to nothing to generate.
Thus returns can be pumped out daily, and affiliates are of course encouraged to compound paid out SBO tokens for a larger daily payout.
SBO tokens however aren't backed by anything. They're completely worthless outside of S Block.
S Block affiliates can only cash out SBO tokens through an internal exchange.
When this happens, S Block pays withdrawal requests with subsequently invested funds.
Like all Ponzi schemes, S Block will collapse when when daily withdrawals exceed new investment.
Owing to the "build your token balance" nature of app wallet Ponzi schemes, this takes time.
While gullible investors grow their SBO token balances, S Block and its top investors withdraw the majority of invested funds.
Once critical mass is reached and S Block affiliate recruitment declines, so too will new investment entering the company.
Eventually S Block will be unable to pay withdrawal requests, prompting a collapse.
The math behind Ponzi schemes guarantees that when they collapse, the majority of participants lose money.
Update 1st December 2019 – In mid November S Block launched an investment spinoff their calling Plan Flash.