ProfitShare 63 Review: French Ponzi reboot

There is no information on the ProfitShare 63 website indicating who owns or runs the business.
The ProfitShare 63 website domain ("profitshare63.net") was registered on the 20th of September 2015, with a "Paolo Longo" listed as the owner. An incomplete address at the French tourist attraction Puy de Dome is also provided.
ProfitShare 63 is obviously not being run out of a dormant volcano, and so I was ready to dismiss Paolo Longo as a made up name too.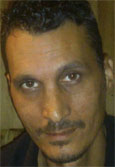 Turns out there's a "Longo Paolo" (right) posting on Facebook in relation to ProfitShare 63, with the account appearing to be legitimate.
Going by Paolo's Facebook posts, Profits 63 was first launched on two separate French domains in late May.
By August Paypal shut down their payment processor account for violating their Terms or Service.
That was the end of the French iteration of ProfitShare 63, with Paolo restarting the scheme with a new domain a few days ago.
Read on for a full review of the ProfitShare63 MLM business opportunity.
The ProfitShare 63 Product Line
ProfitShare 63 has no retailable products or services, with affiliates only able to market ProfitShare 63 affiliate membership itself.
The ProfitShare 63 Compensation Plan
ProfitShare 63 sees affiliate invest funds with the company and get paid to recruit others who do the same.
Advertised investment plans on the ProfitShare 63 website are as follows:
Loterie Diamond Gains ($50) – €2500 EUR ROI
Direct 1 (up to $10) – 1.1% daily ROI for 4 months
Direct 2 (up to $24) – 1.2% daily ROI for 4 months
Direct 3 (up to $200) – 1.33% daily ROI for 4 months
VIP 1 ($201 to $500) – 3.2% daily ROI for 45 days
VIP 2 ($501 to $900) – 3.3% daily ROI for 45 days
VIP 3 ($901 to $1000) – 3.11% daily ROI for 45 days
VIP2 1 ($1001 to $2000) – 3.6% daily ROI for 365 days
VIP2 2 ($2001 to $3000) – 3.7% daily ROI for 365 days
VIP2 3 ($3001 to $5000) – 3.8% daily ROI for 365 days
VIP2 4 ($5001 to $10,000) – 4% daily ROI for 365 days
Referral commissions are paid when recruited affiliates invest with ProfitShare 63, via a unilevel compensation structure.
A unilevel compensation structure places an affiliate at the top of a unilevel team, with every personally recruited affiliate placed directly under them (level 1):

If any level 1 affiliates go on to recruit new affiliates, they are placed on level 2 of the original affiliate's unilevel team.
If any level 2 affiliates recruit new affiliates, they are placed on level 3 and so on and so forth down a theoretical infinite number of levels.
ProfitShare 63 cap payable unilevel levels at four, with commissions paid out as a percentage of funds invested by recruited affiliates:
level 1 (personally recruited affiliates) – 8%
level 2 – 3%
level 3 – 1%
level 4 – 0.5%
Joining ProfitShare 63
Affiliate membership with ProfitShare 63 is free, however affiliates must invest in at least one of the offered plans to participate in the income opportunity.
This pegs the minimum cost of ProfitShare 63 affiliate membership at $1 (minimum investment in the Direct 1 plan).
Conclusion
Despite Paypal previously suspending ProfitShare 63's processing services, this new iteration is using… wait for it, Paypal.
After I make a withdrawal request, when will the funds be available on my paypal account?

Funds are usually available within 24 hours up to 36 business hours.
Leave alone the fact that reload schemes never last as long as their predecessors, once Paypal cotton on to Longo Paolo registered with a different business name, it's going to be suspension city all over again.
On the business model side of things, ProfitShare 63 is a straight-up Ponzi scheme.
Affiliates invest funds on the promise of advertised ROIs, with those ROIs paid out of subsequently invested funds.
Being a daily ROI scheme, affiliates are paid numbers on a screen until they make a withdrawal request. This is typically done at the end of a maturity period, which at a minimum is roughly 45 days from the September 28th launch date.
Those initial withdrawal requests will likely drain the system, with subsequent investors left high and dry. Again, that's if Paypal don't step in and seize whatever's held in ProfitShare 63's Paypal account first.