Prime Ad Club Review: $2 to $10 ad-credit Ponzi scheme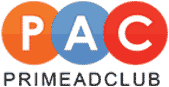 Prime Ad Club is purportedly run by Nathan Gordon, 'a person who has 8 years experience in the industy (sic), contacts and someone who provides great service.'
On his Facebook profile, Gordon lists his location as Basingstoke in the UK. This is presumably where Prime Ad Club is being run out of.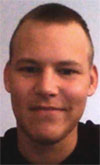 What "industry" Gordon (right) has 8 years experience in is unclear, but advertising for My Advertising Pays and Traffic Goals recently appeared on his Facebook feed.
Both My Advertising Pays and Traffic Goals (non-MLM) are ad-credit based Ponzi schemes.
Read on for a full review of the Prime Ad Club MLM business opportunity.
The Prime Ad Club Product Line
Prime Ad Club has no retailable products or services, with affiliates only able to market Prime Ad Club affiliate membership itself.
Once signed up Prime Ad Club affiliates can invest in Prime Packs and participate in the attached MLM income opportunity.
Bundled with each Prime Pack investment are a series of advertising credits, which can be used to display advertising on the Prime Ad Club website.
The Prime Ad Club Compensation Plan
The Prime Ad Club compensation plan sees affiliates invest in five offered investment packs, each of which pays an advertised ROI:
Prime Pack A – invest $2 and receive a $2.30 ROI after 11.5 days
Prime Pack B – invest $4 and receive a $4.80 ROI after 15 days
Prime Pack C – invest $6 and receive a $7.50 ROI after 20.5 days
Prime Pack D – invest $8 and receive a $10.40 ROI after 32.5 days
Prime Pack E – invest $10 and receive a $13.50 ROI after 67.5 days
50% of all ROIs paid out by Prime Ad Club must be re-invested.
Referral commissions are available out on funds invested by recruited affiliates, paid out down three levels of recruitment (unilevel):
level 1 (personally recruited affiliates) – 7%
level 2 – 2%
level 3 – 1%
Joining Prime Ad Club
Affiliate membership with Prime Ad Club is free, however affiliates must invest a minimum of $10 to participate in the MLM opportunity.
Conclusion
Prime Ad Club offers up your typical ad-credit based Ponzi scheme. Presumably Nathan Gordon has modeled the scheme based on his participation in similar schemes over the years.
At some point the realization that only the admin and a few early investors make money in a Ponzi scheme likely dropped, and so Gordon is launching his own.
Mechanics wise Prime Ad Club is pretty simple, you invest funds and those funds are used to pay off existing investors.
What Happens If Income Does Not Come In?

If we have no income coming in how can we pay you? We cannot pay you if income does not come in.
It's a closed-loop flow of money and all ROIs are paid out of newly invested affiliate funds.
In a Prime Ad Club marketing video displayed on the website, Gordon claims he will be initially investing $3000. These funds will be injected into the scheme prior to Prime Ad Club accepting public investment, guaranteeing Gordon the lion's share of initially invested funds.
As with all Ponzi schemes, once new affiliate recruitment dries up Prime Ad Club will find itself unable to meet its advertised ROIs. At that point the scheme collapses and Gordon goes into hiding.
Do We Offer Refunds?

We do not offer refunds. If you try to dispute against us you will not only lose the dispute but you will also get banned from PAC for life.
Based on the reality of being unable to pay out more than is invested, mathematically the majority of Prime Ad Club investors are guaranteed to lose money.