Pays Forever Review: $39 pass-up pyramid scheme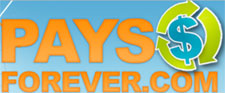 There is no information on the Pays Forever website indicating who owns or runs the business.
The Pays Forever website domain ("paysforever.com") was first registered on the 22nd of April 2003. The registration details were recently updated on the 15th of April, 2016, suggesting this is when the current owner(s) took possession of the domain.
The current Pays Forever domain registration details are set to private, revealing no information about who owns the company.
If a visitor to the Pays Forever website clicks the "order now" button, they are redirected to an order form headed "Skyline Marketing & Design".
A link for Skyline Marketing & Design appears on the footer of the page, which redirects to the website "Partners in Success".
Further research reveals the Pays Forever website is hosted on the same private server as a number of Partners in Success related domains.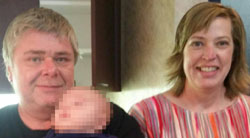 Partners in Success is owned by 'Charles & Susan Truett from the beautiful Smoky Mountains in East Tennessee'.
The Partners in Success website is basically a lead generation tool for the Truetts (right), designed to funnel visitors into various income opportunities.
The current "#1 Rated Home Business" on the Partners In Success redirects to a capture page that promises to show people how to 'earn thousands of dollars every month on complete autopilot'.
Read on for a full review of the Pays Forever MLM opportunity.
The Pays Forever Product Line
Pays Forever has no retailable products and services, with affiliates only able to market Pays Forever affiliate membership itself.
Bundled with Pays Forever affiliate membership is access to a "member's area full of information" and PLR ebook library.
The Pays Forever Compensation Plan
The Pays Forever compensation plan sees affiliates pay $39 and get paid to recruit others who do the same.
Commissions in Pays Forever are paid out through a 1-up model that uses a unilevel compensation structure.
A unilevel compensation structure places a Pays Forever affiliate at the top of a unilevel team.
Every personally recruited affiliate is placed directly below the affiliate, making up the first level of the team:

If any level 1 affiliates recruit new affiliates, they are placed on level 2 of the original affiliate's unilevel team.
If any level 2 affiliates recruit new affiliates, they are placed on level 3 and so on and so forth down a theoretical infinite number of levels.
Commissions are paid on recruitment of new Pays Forever affiliates, with each affiliate passing up their first earned commission to the affiliate who recruited them.
In turn recruited affiliates must also pass up their first commission, which continues throughout a unilevel team down an infinite number of levels.
Commission payouts are split between Pays Forever affiliates and the admin account. Affiliates receive $20, Charles & Susan Truett receive $19.
Joining Pays Forever
Affiliate membership with Pays Forever is $39.
Conclusion
The only source of revenue entering Pays Forever is affiliate fees. The only commissions paid out are tied to affiliate recruitment, making Pays Forever a pyramid scheme.
Pays Forever affiliates pay $39 to qualify to earn a $20 commission on subsequently recruited, with admins Charles & Susan Truett skimming $19 off the top of each fee.
The Partners in Success website is pretty heavy on marketing, so I wouldn't be surprised if there was an email list being built on the backend too.
In light of Pays Forever being a pyramid scheme, what is bundled with affiliate membership fees is irrelevant. The PLR ebook library could be substituted with anything, with the flow of money within Pays Forever remaining the same.
As with all pyramid schemes, once recruitment of new affiliates dries up so too will commission payments within Pays Forever.
Once recruitment stops altogether the scheme will have collapsed. At that point any Pays Forever affiliates who haven't recruited at least two affiliates, lose out.