Calerie accused of operating illegally & not paying former CEO

A lawsuit filed in California claims Calerie screwed former CEO Roy Truett out of an agreed upon salary.
Oh and Calerie co-owner Lin Yisheng might be a control freak.
BehindMLM reviewed Calerie in January 2021. We cited Roy Truett as co-founder and CEO of the company at the time.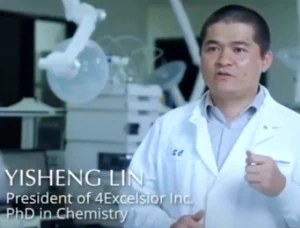 Truett's lawsuit names Calerie and co-owners Lin Yisheng (aka Malcolm Yisheng) and Steven Jon Flipse as defendants.
Several unidentified John and Jane Does are also listed as defendants.
I believe Calerie sources its products through 4Excelsior, a supplement manufacturing company of which Yisheng is also CEO and President of.
4Excelsior was founded on principles of biblical stewardship.

With the abiding belief that everything belongs to God, and that it is our responsibility to take care of our resources the best we can, our team is committed to using ethical processes and stringent quality control to produce the highest quality nutritional supplements possible.
Truett alleges he signed on a Global CEO and co-founder of Calerie in December 2020.
During the months prior to his start date, TRUETT wrote up a strategy plan to launch the company which included TRUETT hiring professionals to assist him in getting the company up and running.
Truett claims Lin Yisheng "verbally agreed" to his strategy plan, but that he
quickly learned in January of 2021 when he started that YISHENG was not going to uphold any commitments.
Truett links Yisheng to Jeunesse through family members who are Jeunesse distributors in China.
Jeunesse has a poor track record of legality in China. In May 2020 Jeunesse's President of Greater China and two top Chinese distributors were arrested.
Chinese authorities also seized over a quarter billion worth of Jeunesse products.
Caught out, Jeunesse announced it "would no longer operate in mainland China" – although that claim has since been disputed.
In any event, following Jeunesse's bust in China, Yisheng appears to have set about planning Calerie.
As noted in our Calerie review, Truett is Jeunesse's former President of Asia Pacific.
Part of Yisheng's plan was to get Truett on board and then, as alleged by Truett;
lure other distributors from Jeunesse to Calerie by using TRUETT's name and likeness with TRUETT"s permission or knowledge.
Truett goes on to allege at some point he
became aware that YISHENG/CALERIE was shipping product and providing commissions in several different countries where the product was not registered nor did YISHENG or CALERIE have the MLM (Multi-level marketing) license to conduct business in these countries.

After TRUETT complained about this issue, YISHENG did remove a few of the countries out of the back office drop down list but still operates in many countries illegally.
Presumably one of those countries was China.
In a Calerie marketing video uploaded to Facebook December 2020, co-owner Steve Flipse stated;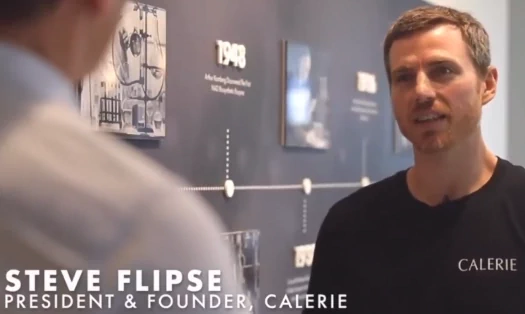 [1:15] We're currently shipping in the United States, China, Taiwan, Malaysia and Singapore.
What isn't clear is whether China was one of the countries Yisheng removed from the Calerie backoffice.
Suggesting it hasn't is the Chinese flag appearing as a language option on Calerie's website: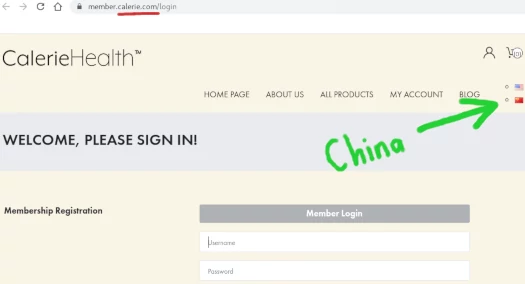 Reading between the lines, it would appear Yisheng picked up operating illegally in China where Jeunesse left off.
Truett alleges that, although he was appointed CEO and supposedly tasked with executing his strategy plan;
After starting in January, TRUETT noticed YISHENG was heavily involved with the day-to-day operations of the MLM (Multi-level marketing) portion of the company.

This was not what TRUETT and YISHENG had agreed upon.

YISHENG subsequently sent out an email to the CLARIE staff stating that he (YISHENG) was stepping out of the day-to-day operations because he did not have the expertise to guide the MLM portion of the business.

In February of 2021, the back office had not been deployed as discussed between TRUETT and YISHENG, but YISHENG kept promising it was coming soon.

TRUETT continued with the day-to-day operations, creating processes for operations along with applicable Policies and
Procedures because what YISHENG had in place was not viable.
Seemingly out of the blue, in March Jeunesse sent Truett an email accusing him of "recruiting Jeunesse distributors".
Jeunesse followed up by filing a lawsuit against Truett alleging the same.
TRUETT addressed this with YISHENG and then handled the issue with Jeunesse himself and was able to get it resolved without any help or assistance from CALERIE.
After a phonecall to Jeunesse's attorneys, Truett claims Jeunesse dropped the suit.
The exact nature of Jeunesse distributor recruitment into Calerie is not disclosed in Truett's lawsuit.
That same month, March 2021, Truett scheduled a "strategy session" with Calerie staff.
The aim of the session was to
review what had been accomplished during the last few months and what was scheduled for the next few months as deliverables.

After several reminders (including translations), none of the staff members came to the meeting prepared.

TRUETT took this as an opportunity to get to know the staff better and asked them questions regarding their background; what they wanted to see from CALERIE as it grew; and what they liked to do for fun outside the office.
For his efforts, the following week Truett was slapped with a HR investigation.
Yisheng personally initiated the investigation, claiming that questions put to Calerie staff were "inappropriate". Yisheng also claimed Truett had "broken California labor law".
CALERIE hired an outside firm to complete the investigation.

This outside firm interviewed TRUETT over the phone and subsequently told him no laws were broken and CALERIE's HR department would get in touch with him the next day to review the outcome of the investigation.
That never happened. Truett claims to date he was never "given an update on the investigation".
In late April Yisheng and Flipse
had a zoom call with TRUETT and requested he step down as Global CEO.

However, they wanted TRUETT to agree to be an advisor to the company to continue to receive the salary (thorough the end of the year) that had been promised to him in the Executive Team Member Offer Letter.
Truett claims his Executive Team Member Offer Letter
stated in part that if TRUETT was "terminated without cause, Calerie will pay the agreed upon salary for the remaining calendar year."
Truett told Yisheng and Flipse that he if he was terminated, he was entitled to his salary and under no obligation to continue as an advisor.
This was agreed on, and
YISHENG and FLIPSE agreed to generate a mutually acceptable email to the field announcing TRUETT's departure.
When the email went out, Truett alleges Yisheng and Flipse
broke their word and announced TRUETT's departure to the field but told everyone he was going to be an advisory member.

CALERIE's HR department then started sending TRUETT forms to sign that showed his alleged change of position (i.e. from Global CEO to advisor) and included that TRUETT would be on a 90 day probation.
Truett refused to sign the forms. He maintains
they were incorrect and misleading and an attempt by CALERIE not pay TRUETT the salary promised to him.
And that brings us to Truett's lawsuit.
Truett is suing Calerie, Yisheng and Flipse across seven causes of action;
Retaliatory termination in violation of (California's) Labor Code (Calerie and Does);
Fraudulent inducement in violation of (California's) Labor Code (Calerie and Does);
Intentional infliction of emotional distress (Calerie, Yisheng, Flipse and Does);
Wrongful termination in violation of public policy (Calerie and Does);
Breach of employment contract (Calerie and Does);
Failure to pay wages in violation of (California's)Llabor Code (Calerie and Does); and
Failure to pay expenses in violation of (California's) Labor Code (Calerie and Does).
Unfortunately Truett's lawsuit is at the state level, meaning I won't be able to track it directly.
We'll keep you updated on any updates we come across.
Update 18th September 2021 – Roy Truett has been in touch to advise he gave permission for Yisheng to use his name to market Calerie.
Also
Calerie has not received any product registration approval or acquired any MLM licenses to operate in any of the countries currently listed in shipping drop down menu.
An amended complaint has been filed which I've received a copy of. Will go through it and see if there's anything else to add/update.
Update 20th September 2021 – Roy Truett has been in touch again to provide a clarification to his initial statement:
I never gave them permission to use my name and likeness to recruit Jeunesse Distributors as they were aware of my non solicitation clause in my Jeunesse contract.
Hoping to get through the amended complaint this week.
Update 12th January 2022 – Finally got around to going over the amended complaint today.
I compared the general allegations what's reported here and didn't note any material difference. The counts brought against the defendants are also the same.