Pando Mission Review: Pando Crown Ponzi points

Pando Mission operate out of Denmark and cite Peter Alexander (Full name: Peter Alexander Lexander) as founder of the company.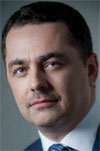 In 2010 Lexander (right) founded Botanoo, a carbon credit based MLM opportunity.
Botanoo affiliates invested in "units", which were traded on an internal exchange. Boanoo set the price of units, with affiliates also paid to recruit new investors.
By 2012 the scheme had collapsed. According to the Danish publication Finans, Botanoo investors, primarily from Hungary and Romania, lost hundreds of millions of kroner in the collapse.
Read on for a full review of the Pando Mission MLM opportunity.
Pando Mission Products
Pando Mission has no retailable products or services, with affiliates only able to market Pando Mission affiliate membership itself.
The Pando Mission Compensation Plan
Pando Mission affiliates invest in packages on the promise of a 223% ROI after 48 months.
There are a total of six Pando Mission packages affiliates can invest in:
Copper Package – €100 EUR
Bronze Package – €300 EUR
Silver Package – €570 EUR
Gold Package – €1150 EUR
Platin Package – €5000 EUR
Invested euros are converted into "Pando Crowns", points that hold no value outside of the Pando Mission MLM opportunity.
Copper Package – €90 EUR in Pando Crowns
Bronze Package – €280 EUR in Pando Crowns
Silver Package – €570 EUR in Pando Crowns
Gold Package – €1150 EUR in Pando Crowns
Platin Package – €4900 EUR in Pando Crowns
A marketing video on the Pando Mission website states that the initial value of a Pando Crown is €5 EUR.
This value increases by 228% during a 48 month maturity period, after which Pando Mission affiliates can convert their Pando Crown balance back into real money.
A Pando Mission marketing video mentions recruitment commissions (direct bonuses), "team bonuses" and "generation bonuses".
Recruitment commissions are paid out as a percentage of funds invested by personally recruited affiliates. At the time of publication Pando Mission do not provide the specific percentage.
A generation bonus requires a unilevel compensation structure, which is likely also used to pay team commissions.
Team commissions are a percentage of invested funds from a downline (not just personally recruited affiliates). Generation bonuses pay an additional percentage to infinity, based on generations defined within the unilevel team.
Once again Pando Mission fail to provide specific team and generation bonus compensation details.
Joining Pando Mission
Pando Mission is tied to an initial investment of €100 to €5000 EUR.
Copper Package – €100 EUR
Bronze Package – €300 EUR
Silver Package – €570 EUR
Gold Package – €1150 EUR
Platin Package – €5000 EUR
Each package provides a 12 month Pando Mission subscription, after which another package must be invested in.
The primary difference between the packages is income potential via the Pando Mission compensation plan.
Conclusion
Pando Mission is very, very similar to the Botanoo scam Peter Lexander launched back in 2010.
Both schemes use the environment as a ruse to commit Ponzi fraud.
In Botanoo it was carbon credits, in Pando Mission it's tree planting in Africa.
According to the Pando Mission website a Eucalyptus or Paulownia is planted per Pando Crown issued.
Trouble is this doesn't generate revenue, with the only verifiable source of revenue entering Pando Mission being affiliate investment.
Using new investment to pay existing Pando Mission affiliates a 223% ROI over 48 months is Ponzi fraud.
The rest of Botanoo's compensation plan is similar to what we know of Pando Mission's. There's referral commissions and a matching bonus paid out via a unilevel compensation structure.
Weekly income was capped at €40,000 EUR a week, with Lexander appearing to hope the use of Pando Crowns helps people fall for the same scam again.
Pando Crowns, like Botanoo's units are absolutely worthless outside of the income opportunity.
Botanoo operated a "24/7 exchange" affiliates could trade units on. Lexander seems to have realized this permits affiliates to instantly spot a collapse, and so we have Pando Mission locking invested fund away for 48 months.
With an advertised ROI of 223%, it doesn't take a genius to realize that only a few early investors are going to be able to withdraw.
Each dollar invested in Pando Mission generates an over 200% liability (once referral and generation bonus commissions are factored in), with this model no more sustainable than that of Botanoo.
At the end of the day most Pando Mission affiliates are going to lose money.