Mega 2×7 Review: Another Tom Taylor $10 matrix scheme

There is no information on the Mega 2×7 website indicating who owns or runs the business.
The Mega 2×7 website domain ("mega2x7.com") was registered on the 16th of July 2015, with Tom Taylor listed as the domain owner. An address in the Philippine province of Cebu is also provided.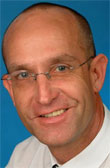 Tom Taylor (right) first popped up on BehindMLM's radar as the admin of UltimateAdClub back in February. Taylor then again popped up in March as the admin of MegaCyclerClub.
UltimateAdClub saw affiliates purchase $50 matrix positions and get paid to recruit others who did the same. A lack of interest in the scheme saw the matrix positions later reduced to $30.
MegaCyclerClub similarly saw affiliates purchase $50 matrix positions, on the promise of an advertised $650 ROI.
Interest in UltimateAdClub waned shortly after launch, with MegaCyclerClub generating even less interest. It is likely both schemes being on the path to collapse has prompted Taylor to launch Residual Income Ads in June.
Residual Income Ads sees affiliates buy in for $10 a month and then get paid to recruit new affiliates.
Alexa traffic statistics reveal Residual Income Ads never really took off, which has now prompted Taylor's fourth launch in seven months.
Read on for a full review of the Mega 2×7 MLM business opportunity.
The Mega 2×7 Product Line
Mega 2×7 has no retailable products or services, with affiliates only able to market Mega 2×7 membership itself.
Once signed up, Mega 2×7 affiliates can then purchase $10 matrix positions.
Bundled with each of these positions are a series of advertising credits, which can be used to display advertising on the Mega 2×7 website itself.
The Mega 2×7 Compensation Plan
The Mega 2×7 compensation plan sees affiliates purchase $10 matrix positions in a 2×7 matrix.
A 2×7 matrix places an affiliate at the top of the matrix, with two positions directly under them: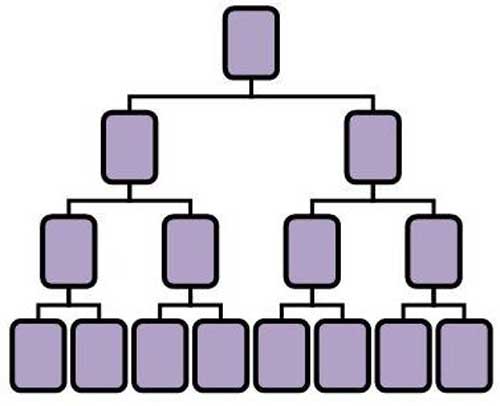 These first two positions form the first level of the matrix, with the second generated by splitting each of the level 1 positions into another two positions each.
The third level of the matrix is generated by doing the same with positions on the second level, and so on and so forth down a total of seven levels.
Commissions in the matrix are paid out per position filled, with positions filled via the direct or indirect recruitment of new affiliates.
How much of a commission is paid out depends on what level of the matrix a position is filled:
level 1 – $2 per position filled (2 positions, $4 total)
level 2 – $1 per position filled (4 positions, $4 total)
level 3 and 4 – 50 cents per position filled (32 positions, $16 total)
levels 5 and 6 – $1 per position filled (96 positions, $96 total)
level 7 – $3 per position filled (128 positions, $384 total)
Note that 20% of all matrix commissions paid out must be spent on additional matrix position purchases.
Finally, a $1 referral commission is also paid out whenever a personally recruited affiliate purchases a new matrix position.
Joining Mega 2×7
Affiliate membership with Mega 2×7 is free, however affiliates must purchase at least one matrix position in order to participate in the Mega 2×7 income opportunity.
As such, the defacto cost of Mega 2×7 affiliate membership is $10.
Conclusion
Continuing on where he left off with Residual Income Ads, Tom Taylor has launched yet another matrix-based recruitment scheme.
With nothing being marketed or sold to retail customers, all Mega 2×7 does is shuffle new affiliate funds to pay those who have recruited the most.
This is true of any pyramid scheme, which Mega 2×7 most definitely is.
As per the Mega 2×7 FAQ:
Is this program sustainable?

A: Yes it is, however it depends largely on the advertising efforts of all our members in order to attract new members to Mega2x7.
"Advertising efforts" is of course code for "recruitment". And once that recruitment slows down, commissions in Mega 2×7 will grind to a halt.
This has been happening faster and faster with Taylor's subsequent launches, so don't count on Mega 2×7 being around all that long.