Lion Streams Review: Overpriced stream box & Ponzi ROIs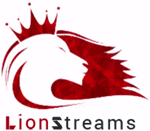 There is no information on the Lion Streams website indicating who owns or runs the business.
The Lion Streams website domain ("lionstreams.com") was registered on the 13th of November 2015, however the domain registration is set to private.
Alexa currently estimate that 95% of traffic to the Lion Stream website originates out of the US. This strongly suggests that whoever is running Lion Streams is also based out of the US.
As always, if an MLM company is not openly upfront about who is running or owns it, think long and hard about joining and/or handing over any money.
The Lion Streams Product Line
Lion Streams has no retailable products or services, with affiliates only able to market Lion Streams affiliate membership itself.
Once signed up, Lion Streams affiliates invest $20 to $160 to participate in the attached MLM opportunity.
Bundled with these investments are marketing courses and an Amlogic S905 stream box.
The Lion Streams Compensation Plan
The Lion Streams compensation plan pays affiliates to recruit new affiliates.
Lion Streams affiliates can also invest $20 to $160 on the promise of advertised ROIs.
Recruitment Commissions
Each Lion Streams affiliate must pay a $49.95 monthly fee.
This monthly fee is used to pay monthly recruitment commissions down three levels of recruitment (unilevel):
level 1 (personally recruited affiliates) – $15 per affiliate recruited
level 2 – $10 per affiliate recruited
level 3 – $5 per affiliate recruited
ROI Commissions
Lion Streams affiliates can invest in one or more investment queues, each with an advertised ROI:
Lion Cub Starter Package – invest $20 and earn $380 over four cycles
Lion Success Marketing Package – invest $60 and earn $900 over four cycles
Lion Streams Media TV Streaming Box – invest $160 and earn $1825 over four cycles
When a Lion Streams affiliate invests, they are placed at the bottom of a queue.
A cycle is triggered in the Lion Cub queue when ten new investments have been made. The Lion Streams and Lion Success queues require five new investments to trigger a cycle.
When a cycle is triggered, the position at the top of the queue receives a payout and is returned to he bottom of the queue.
Each position moves up one place in the queue and the process repeats itself.
After four cycles, a Lion Streams affiliate has received the maximum ROI payable at the package level they invested at.
To continue to earn, the affiliate must re-invest in a new position.
Joining Lion Streams
Lion Streams affiliate membership is $49.95 a month.
Full participation in the Lion Streams MLM opportunity requires an additional investment of between $20 and $160.
Investment in all three offered package levels costs $240.
Conclusion
Lion Streams operate three investment queues, which literally shuffle newly invested funds to pay off existing investors.
This makes Lion Streams primarily a Ponzi scheme.
Tacked onto investment fraud is a $49.95 fee, which is used to pay Lion Streams affiliates to recruit new affiliates. This adds an additional pyramid layer to the scheme.
Lion Streams' marketing courses appear to be little more than pseudo-compliance. While nominal value might be gained from the courses, most of the money paid by affiliates is used to fund affiliate ROIs, reflecting the actual value of the material.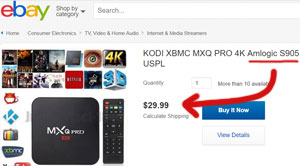 The Amlogic S905 stream box Lin Streams bundle with the $160 investment package costs just $30 on eBay.
As with the other two tiers, the vast majority of funds invested is simply used to pay off existing investors.
With each queue position requiring five or ten new position investments to generate a ROI, four times, it's easy to see just how quickly Lion Stream's investment queues will blow out.
In a short amount of time hundreds and then thousands of position investments will be required for new affiliates to receive their first cycle payment.
In reality they'll be lucky to make it to the first cycle, with the Lion Streams admin(s) keeping whatever they've invested as all four package queues eventually grind to a halt.
This will coincide with new Lion Streams affiliate recruitment dwindling, which will simultaneously collapse the $49.95 a month pyramid side of the business.
In a nutshell whatever ROIs the Lion Stream admin does pay out, a significant amount will be returned via affiliate fees.
Win-win for the anonymous Lion Streams admin, lose-lose for most affiliates.