Instant Bitcoin Profits Review: Ten-tier bitcoin pyramid scheme

There is no information on the Instant Bitcoin Profits website indicating who owns or runs the business.
The Instant Bitcoin Profits website domain ("instantbitcoinprofits.com") was privately registered on January 12th, 2017.
Further research reveals Instant Bitcoin Profits affiliates naming Rune Fjortoft as admin of the company. On his Facebook profile, Fjortoft began advertising Instant Bitcoin Profits on January 28th.
The official Instant Bitcoin Profits Facebook group was created the same day.
Rune Fjortoft is based out of Norway and first popped up on BehindMLM's radar as the admin of Instant Cash Matrix in 2011.
Instant Cash Matrix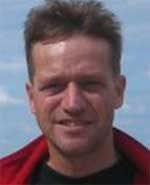 was a recruitment driven pyramid scheme. In 2013 Fjortoft launched Mobile Blog Pro, another recruitment driven scheme.
Fjortoft (right) is also a serial participant in the MLM underbelly, typically signing up for Ponzi and pyramid schemes under the affiliate ID "mlmpronews".
Read on for a full review of the Instant Bitcoin Profits MLM opportunity.
The Instant Bitcoin Profits Product Line
Instant Bitcoin Profits has no retailable products or services, with affiliates only able to market Instant Bitcoin profits affiliate membership itself.
The Instant Bitcoin Profits Compensation Plan
Instant Bitcoin Profits affiliates pay 0.02 BTC to join the company. Commissions are paid via a ten-level deep unilevel compensation structure when they recruit others who do the same.
A unilevel compensation structure places an affiliate at the top of a unilevel team, with every personally recruited affiliate placed directly under them (level 1):

If any level 1 affiliates recruit new affiliates, they are placed on level 2 of the original affiliate's unilevel team.
If any level 2 affiliates recruit new affiliates, they are placed on level 3 and so on and so forth down a theoretical infinite number of levels.
When an Instant Bitcoin affiliate signs up, their 0.02 BTC membership fee is split between ten upline affiliates.
One or more of these upline affiliates are admin positions, with the rest going to the direct upline, their upline and so on and so forth.
Payment of Instant Bitcoin Profits qualifies an affiliate to earn on their personally recruited affiliates and the rest of their unilevel team in return.
How exactly Instant Bitcoin Profits splits the 0.02 BTC affiliate membership fee isn't disclosed.
A straight split would see 0.002 BTC distributed to ten upline Instant Bitcoin Profits affiliates.
Joining Instant Bitcoin Profits
Instant Bitcoin Profits affiliate membership is 0.02 BTC.
Conclusion
With nothing marketed or sold to retail customers, Instant Bitcoin Profits is a simple-enough pyramid scheme.
New affiliates sign up, pay a fee and that fee is used to pay existing Instant Bitcoin Profits affiliates. The only way for that affiliate to recoup their fee is by recruiting others into the scheme, making Instant Bitcoin Profits a pyramid scheme.
Despite the obviously fraudulent nature of the business, Rune Fjortoft insists his latest scam is not illegal.
Firstly this isn't yet another MLM program it's a perfectly legal way of making money and has been proven time and time again to be 1000% successful.

Rather than being a scam or fraudulent way to get money it is instead a simple system where you will be able to see the results in under a week!
Make no mistake, Instant Bitcoin Profits is a pyramid scheme and is most definitely illegal in Fjortoft's native Norway.
Through one or more admin positions as well as his own "mlmpronews" affiliate account, Fjortoft is guaranteed to be the top Instant Bitcoin Profits earner.
As with all such pyramids, once affiliate recruitment dies down so too will payments within the scheme. This will prompt Instant Bitcoin Profits to collapse, resulting in the majority of affiliates losing money.