Hemptonics USA Review: Paul Drockton's Rain competitor

Hemptonics USA operates in the CBD MLM niche.
The company is based out of Utah and headed up by CEO, President and majority owner Paul Drockton. Jacob Bowen is cited as a minority owner.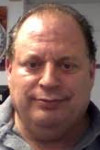 Prior to launching Hemptonic USA, Drockton (right) was a Rain International distributor.
According to Drockton's LinkedIn profile, he'd reached the rank of Diamond Elite. Diamond Elite is the second highest rank within Rain International.
In his Hemptonics USA corporate bio Drockton doesn't mention Rain International by name, but does state he
opened 40 countries on 4 different continents for his previous company.

In fact, he helped create a downline of over 118,000 distributors that generated over $50,000,000 in Annual Sales Revenue.
I wasn't able to put together an MLM history for Bowen. As per his Hemptonics USA bio however, it appears he might have been part of Rain International corporate.
Jacob worked with Paul to manage logistics and operations with his previous company.
I'm not exactly sure when Drockton left Rain International, but it appears to have been on bad terms.
Drockton set up the website Utah Voice on or around November 2018. The first article published on the website is titled "UTAH MLM, RAIN INTERNATIONAL, FACING CRIMINAL FRAUD CHARGES?"
I'm not linking to Utah Voice because I don't believe it's a credible source. That's not to say everything on the website is questionable, just that there's enough that is to warrant suspicion.
For starters Utah Voice claims to perform "investigative journalism".
Since 2002, our staff have been the first to break stories about corruption, fraud, political corruption, scams and and other issues Utah Values Most.
Utah Voice only went online in 2018. It has nothing to do with Utah beyond slagging off Rain International and the Mormon Church – both of which are based out of Utah.
The website features articles exclusively authored by "Casi Belcka" (Rain International was founded by Byron Belka). Utah Voice's about section is a Paul Drockton sales pitch.
As a result any legitimate information on Utah Voice is undermined by its deceptive presentation.
According to a January 28th article on BusinessForHome, Drockton is now suing Rain International for $3 million.
Articles on Utah Voice suggest Rain International first sued Drockton in late 2019.
Rain International's lawsuit (as per Utah Voice) pertains to claims made by Drockton.
Drockton's lawsuit pertains to defamation, allegedly via libelous claims made on BusinessForHome.
I haven't seen a copy of either complaint. They're not available on either BusinessForHome or Utah Voice. Nor do the lawsuits appear on Pacer for me to independently track.
As far as I can tell, the beef between Drockton and Rain International pertains to marketing and sales in Africa.
Something something stolen downlines. Something something alleged racism.
As an outsider, it appears the bad blood is two companies trying to get the upper hand against each other in African markets.
This is reflective of Hemptonics USA's website, which showcases events and top distributors exclusively from Africa.
To be honest, it's all quite a mess. Two years in the making give or take.
Anyway, Drockton's Hemptonics USA launch goes up against Rain International directly in Africa. They're both targeting the same market with similar supplements.
Read on for a full review of Hemptonics USA's MLM opportunity.
Hemptonics USA's Products

Hemptonics USA markets a CBD oil supplement they call Releaf Blend.
Our Product is Uses a Unique Patented Process to make Our CBD Oil Over 90% Absorbant to the Body.

Other CBD is only 4-8% Absorbed by the Body. This Makes Our Product 10-20 Times More Potent Than Other CBD products.
Releaf Blend also contains black cumin oil, resveratrol, MCT Oil, ashwagandha root, beetroot and seventy-eight minerals.
Releaf Blend is not available for purchase by retail customers. Hemptonics USA only sells Releaf Blend to affiliates for $69 a bottle.
Hemptonics USA's Compensation Plan
Hemptonics USA combines a three-level deep unilevel team with performance-based bonuses.
Hemptonics USA Affiliate Ranks
There are ten affiliate ranks within Hemptonics USA's compensation plan.
Along with their respective qualification criteria, they are as follows:
Affiliate – sign up as a Hemptonics USA affiliate
Silver – earn $1500 in commissions
Gold – earn $2500 in commissions
Platinum – earn $5000 in commissions
Sapphire – earn $10,000 in commissions
Emerald – earn $15,000 in commissions
Ruby – earn $20,000 in commissions
Diamond Elite – earn $50,000 in commissions
Double Diamond Excelsior – earn $150,000 in commissions and bonuses
Triple Diamond Excelsior – earn $300,000 in commissions and bonuses
Recruitment Commissions
Hemptonics USA pays recruitment commissions down three levels (unilevel):

25%  on level 1 (personally recruited affiliates)
10% on level 2
5% on level 3
Rank Achievement Bonuses
Starting at the Silver rank, Hemptonics USA rewards affiliates with the following Rank Achievement Bonuses:
qualify as a Silver and receive $75 ($25 paid upline)
qualify as a Gold and receive $200 ($50 paid upline)
qualify as a Platinum and receive $400 ($100 paid upline)
qualify as a Sapphire and receive $600 ($150 paid upline)
qualify as an Emerald and receive $800 ($200 paid upline)
qualify as a Ruby and receive $1200 ($300 paid upline)
qualify as a Diamond Elite and receive $4000 ($1000 paid upline)
qualify as a Double Diamond Excelsior and receive $8000 plus a "free car" ($2000 paid upline)
qualify as a Triple Diamond Excelsior and receive $24,000 ($6000 paid upline)
An upline affiliate for the Rank Achievement Bonus is the affiliate who recruited the affiliate qualifying for the bonus.
Leadership and Presidential Leadership Bonuses
Hemptonics USA's compensation documentation mentions Leadership and Presidential Leadership Bonuses.
Both sections are blank.
Joining Hemptonics USA
Basic Hemptonics USA affiliate membership is free.
Optional "affiliate kits" are available, ranging in price from $82 to $679.
Lion Cub Kit – $82 for one bottle of Releaf Blend
Affiliate Lion Kit – $295 for four bottles of Releaf Blend
Affiliate Roaring Lion Kit – $679 for ten bottles of Releaf Blend
Conclusion
The long and the short of it is without retail sales, Hemptonics USA operates as a pyramid scheme.
Please Note You must Be an Affiliate to Order Product. Its Free to Join!
This is ironic, seeing as this is one of the claims Paul Druckton repeatedly makes about Rain International for on Utah Voice.
Also ironic is the claim "MLM is a Dying Business" Hemptonics USA makes on its website.
By using a three-level deep unilevel compensation plan, Hemptonics USA itself is an MLM company.
I'm not going to address Drockton's claim about Rain International or MLM in general further, as this is a Hemptonics USA review.
For more on why not having retail in MLM is a regulatory no-no, we need look no further than Hemptonics USA's own website:
If your Product works, people will buy it on its own Merits and because it is Competative [sic] in the Marketplace.
Releaf Blend is only available once someone has signed up for Hemptonics USA's MLM opportunity. Whether it's free to sign up or not is neither here nor there.
Presumably Hemptonics USA believes Releaf Blend is retail viable, begging the question why it's not available to retail customers.
The cynic in me hopes it's not because Drockton is hedging his bets on African regulators not doing anything, at least until it's too late.
The problem with pyramid schemes is the inevitably collapse. This leaves the majority of participants out of pocket.
Hemptonics USA isn't as devastating as some pyramid schemes can be. There's no mandatory purchases and you can simply sign up and recruit.
Commissions are only generated on Releaf Blend sales.
These sales are tied to recruitment though, so as I said Hemptonics USA isn't the worst model out there – but it's still a pyramid scheme.
Not getting involved in a pyramid scheme with the compliance issues and legal baggage Hemptonics USA has, should be a no-brainer.
Update 20th July 2020 – At the request of Paul Drockton, BehindMLM has published an updated Hemptonics USA review.
Update 19th September 2020 – As at the time of this update Hemptonics USA's website domain now redirects to "Hemptonics CBD".
Hemptonics CBD is run through a shell company in Northern Ireland and doesn't appear to be MLM.