Heal Worldwide Review: Dancing on the health claims line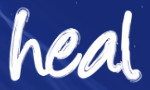 Heal Worldwide operates in the nutritional supplement MLM niche.
The company is based out of Florida and headed up by founder Stephen Munson.
Although not credited on Heal Worldwide's website, in one marketing video Munson also credits Lauren Barley, his mother, and Paul Munson (brother?), as founders of the company.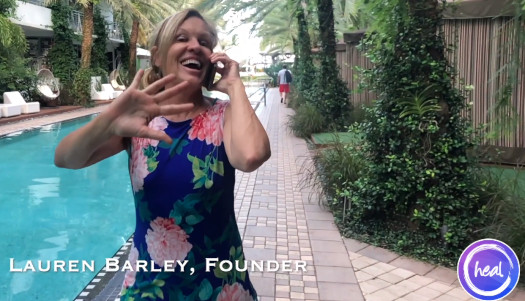 In Munson's own words, here's how Heal Worldwide came about;
In 2014 I was in was sick, broke, stressed, depressed, hopeless and homeless.

My best friend has just died from Cancer, I got evicted from my home, I struggled sleeping and body was in horrible inflamed pain.

It was a long grueling battle and my confidence, courage, and faith seemed to be challenged every day.

At this point, I was all the sudden highly allergic to regular foods like Bananas, Strawberries, Black Pepper, Garlic and Vanilla.

If I ate any of those or sugar or gluten I would erupt in swollen red spots. My gut was wrecked and it was a maze to fix.

I understand health battles and I'd love to help you have great health and life-long happiness.

3 years of living in fear and it took traveling around the world to a divine meeting when I discovered a man named Dr. Pichaet who has spent 40 years studying Plant-Based Health and Beauty specifically focuses on Immune System Support.

I had the fortune of meeting 100's of people who used his products and heard their stories and was amazed.

It only took me 8 days to experience my own health transformation and ever since I have been on a mission to share this with everyone in the world. This changed my life forever and it can help you too.

Stephen Munson, Founder of Heal
Munson is/was also active in the marketing side of MLM in general.
In 2017 a BehindMLM reader tied Munson to a "Hemp30" marketing course, purportedly offered in conjunction with the My Club 8 CBD opportunity.
Last year Munson appeared on the MLM Nation podcast.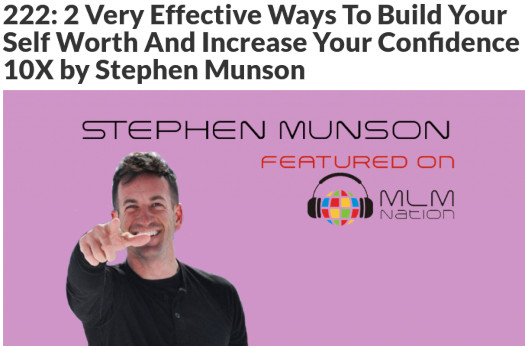 On the episode page, Munson is described as
a 6 figure earner in network marketing in 2 previous companies and still earns residual income from them.

He's also been a peak performance coach and then the right hand man to the co-owner of a MLM company, David Sharpe.

Today, Stephen uses his real life story of how he overcame 16 years of addiction… over a decade of poverty… and other personal tragedies to help others achieve more in life.
To the best of my knowledge the only MLM company David Sharpe has owned is Empower Network.
Empower Network launched as a gifting scheme in 2011. After several business model reboots, the company finally collapsed in 2017.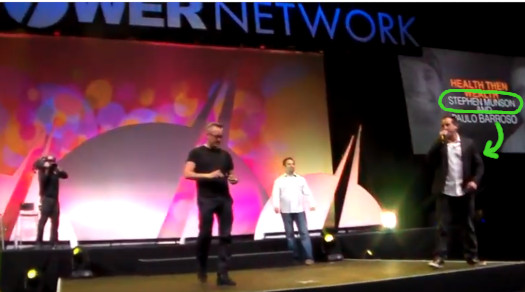 David Sharpe cashed out in early 2014. Whether Stephen Munson was still working for him at the time is unclear.
After Empower Network Munson appears to have briefly promoted DS Domination.
Read on for a full review of Heal Worldwide's MLM opportunity.
Heal Worldwide's Products
Heal Worldwide markets a range of nutritional supplements under "APCO America" branding.
APCO stands for Asian Phytoceuticals Public Co., a company based in Thailand and headed up by Pichaet Wiriyachitra.
Heal Worldwide represents that it has exclusive rights to market APCO products in the US.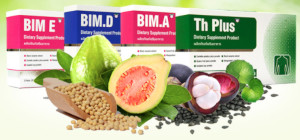 APCO supplements marketed by Heal Worldwide include:
TH Plus – "activates the various groups of white blood cells causing a balance of the immune system", retails at $69.99 for a box of 60 capsules
BIM.A – "immune modulators for autoimmune issues and also arthritis", retails at $69.99 for a box of 60 capsules
BIM.D – "helps to relieve symptoms caused by Diabetes (Type-1) and Diabetes (Type-2)", retails at $69.99 for a box of 60 capsules
BIM.E – "cataract, diabetic retinophy, epiretinal membrane, far-sighted, glaucoma, macular degeneration, ocular manifestation of autoimmune disease, vitreous degeneration, uveitis" (verbatim product description), retails at $69.99 for a box of 60 capsules
Retail customers save 15% if they opt to purchase Heal Worldwide's supplements on monthly autoship.
Stephen Munson also markets two marketing courses;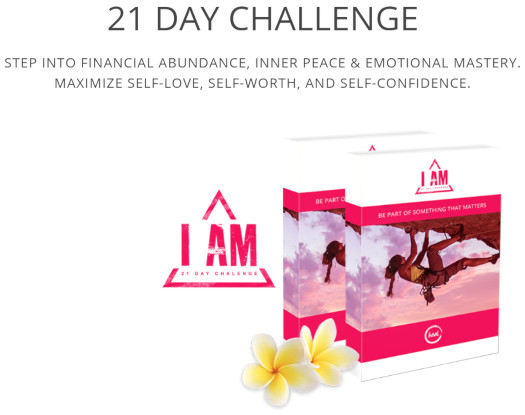 Big Profile Profits for $199 and the 21 Day Challenge above for $397.
Heal Worldwide's Compensation Plan
Heal Worldwide affiliates are paid when they sell products to retail customers and recruited affiliates.
Commissions paid out are separated into physical (supplements) and digital product categories.
Physical Product Commissions
Heal Worldwide pays physical product commissions down two levels of recruitment.
Specific commission rates are determined by sales revenue generated by a Heal Worldwide affiliate each month:
generate $1 to $1000 in sales and earn 20% on level 1 (retail customers and personally recruited affiliates)
generate $1001 to $3000 in sales and earn 25% on level 1 and 5% on level 2
generate $3001 or more in sales and earn 30% on level 1 and 10% on level 2
Digital Product Commissions
Heal Worldwide also pays digital product commissions down two levels of recruitment.
50% on level 1
10% on level 2
Heal Worldwide's compensation plan mentions a $100 (refer 5 gold) and $1000 (refer 10 gold) Fast Start Bonus.
No definition of what "gold" is is provided. The compensation plan only states:
To qualify (for digital product commissions) you need to be Gold level or above.
I searched but couldn't find any reference to gold on Heal Worldwide's website.
Going by the verbiage though, the Fast Start Bonus sounds like a recruit 5/recruit 10 commission bonus.
Joining Heal Worldwide
Basic Heal Worldwide affiliate membership is $9.97 a month or $99.97 annually.
There's also a VIP option for $99.97 a month.
Heal Worldwide VIP affiliate membership provides access to additional marketing tools.
Conclusion
Heal Worldwide provides a standard FDA disclaimer on their website…
The information on this website has not been evaluated by the Food & Drug Administration or any other medical body. We do not aim to diagnose, treat, cure or prevent any illness or disease.
…but I'm having a hard time identifying any serious effort at FDA compliance.
For starters, the name of the company is Heal Worldwide. That's pretty specific and self-explanatory.
Nobody is healing themselves with Stephen Munson's digital marketing products, which leaves Heal Worldwide's nutritional supplements.
Specifically BIM.A, BIM.D and BIM.E.
Heal Worldwide markets BIM.A as a supplement for "autoimmune issues and also arthritis". BIM.D "helps to relieve symptoms caused by Diabetes (Type-1) and Diabetes (Type-2)".
And in place of a product description for BIM.E, Heal Worldwide just rattles off a laundry list of medical conditions.
How are these medical claims not FDA violations?
The claims alone throws Heal Worldwide's MLM opportunity into question. One FDA investigation into the company and its medical claims and that'll be it.
On the topic of products, I feel it prudent to point out that up until recently, Heal Worldwide was marketing some pretty dubious products.
Take for example this 30cm "shungite pyramid":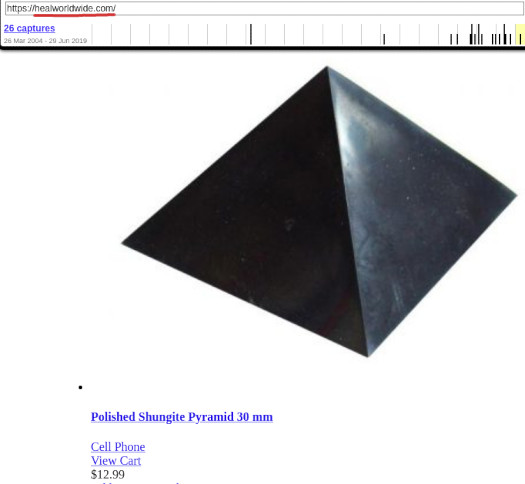 I punched shungite pyramid into Google and this was the first result:
The pyramid of Shungite produces a torsional field which reflects pathogenic rays and protect you from the electromagnetic radiation of TV-set, computers, microwave ovens.

Besides, Shungite pyramid purifies jewelry, coins and other small items from the negative energy.
Next to that is an information box that reveals "shungite" is just a fancy name for carbon. So we have magical carbon pyramids… riiiiiight.
Bravo to Heal Worldwide for getting rid of the kooky products… but they should probably update their marketing pitch for the supplements they continue to sell too.
If we ignore Heal Worldwide's apparent FDA violations (and you absolutely shouldn't), on the plus side there's a 7-day window 100% refund guarantee.
Overall however there is no absolute incentive for Heal Worldwide affiliates to focus on retail sales.
Heal Worldwide affiliates can focus on recruiting new affiliates and, as long as everyone maintains an autoship order, commissions are generated.
A quick fix would be limiting qualifying volume to retail volume only. This would likely come with a cut to overall volume required, and that's fine.
Cutting out downline volume from commission qualification encourages retail and is a no-brainer.
As it stands though Heal Worldwide makes some very questionable claims about its products, and has a compensation plan that could just as easily be worked as a pyramid scheme over retail sales.
I'm also not a fan of a company founder integrating his personal marketing brand into a company. It's too easy to answer questions from struggling affiliates with "well, did you buy the marketing"? Which lends itself to a mandatory purchase instead of an optional upsell.
It's also confusing for retail customers, as nutritional supplements and digital marketing courses are chalk and cheese.
Approach with caution.