My Club 8 Review 2.0: Hemp products with an identity crisis?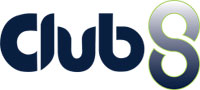 My Club 8's prelaunch compensation plan was a compliance mess.
Affiliates signed up and were paid to recruit affiliates, with an optional autoship further boosting recruitment commission rates.
Affiliates marketing My Club 8 claim when My Club 8 launches, the company will switch to a 'new and improved Unilevel Compensation plan that pays 8 Levels in depth'.

Until then, My Club 8's prelaunch compensation plan is a blatant pyramid scheme.
Post launch My Club 8 did switch compensation plans, although the one referenced above was ditched at the end of April.
Today we take a look at and review My Club 8's current MLM offering.
The Company
The My Club 8 website provides no information on who owns or runs the company.
In prelaunch this might have been excusable (up to a point), but for an MLM company that has since well and truly launch it's unacceptable.
In my My Club 8 prelaunch review, I sussed out that Laguna Blends was behind the company.
Laguna Blends at the time was headed up by CEO and President, Ray Grimm Jr., who was assumed to also be running My Club 8.
In April Laguna Blends announced it had acquired Isodiol for $6 million dollars, with 'additional details around the formation of management and consolidated operations will be provided in the coming weeks'.
In June Laguna Blends renamed itself Isodiol International Inc.
A press-release on the Isodiol International website cites Marcos Agramont as CEO and Director of the company.
There's no mention of Ray Grimm Jr. and neither Laguna Blends, Isodiol International or My Club 8 appears on Grimm's LinkedIn profile.
Marcos Agramont is still CEO of Isodiol International, but whether he's running My Club 8 as well is unclear.
Bottom line? It shouldn't be this difficult to work out who's running an MLM company.
As always, if an MLM company is not openly upfront about who is running or owns it, think long and hard about joining and/or handing over any money.
My Club 8 Products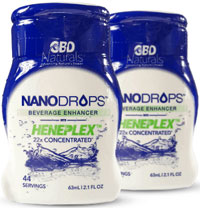 Product details during My Club 8's prelaunch were sketchy, with Nano Drops the only available product.
Nano Drops are still available for $19.95 a bottle.
Post launch though My Club 8 has expanded their hemp-based product line:
NanoMist Discomfort Ease – "help ease temporary discomfort" through a "perfect combination of adaptogenic herbs", retails at $59 for a 30 ml spray bottle
NanoMist Brain – "natural support for mental acuity", retails at $29 for a 30 ml spray bottle
NanoMist Calm – "natural support for relaxation and a sense of calm", retails at $49 for a 30 ml spray bottle
CannaCeuticals Step 1 – Refreshing Facial Cleanser, retails at $39 for a 200 ml bottle
CannaCeuticals Step 2 – Revitalizing Toner, retails at $39 for a 100 ml bottle
CannaCeuticals Step 3 – Restoring Eye & Lip Gel, retails at $49 for a 15 ml tub
CannaCeuticals Step 4 – Regenerating Serum, retails at $99 for a 30 ml bottle
CannaCeuticals Step 5 – Rejuvenating Cream, retails at $69 for a 50 ml bottle
CannaCeuticals Step 6 – Repairing Night Cream, retails at $69 for a 50 ml bottle
CannaCeuticals Step 7 – Resurfacing Enzyme Mask, retails at $49 for a 50 ml tub
IsoSport Mend Cooling AHO Pain Cream – "get back the upper hand on muscle aches and joint pain", retails at $39.99 for a 59 ml tube
Club8 1000 Limited Edition Adaptogenic Hemp Oil Tincutre – "symphonic full-spectrum blend of 8 phytocannabinoids", retails at $169 for a 30 ml dropper bottle
Caffe Hemp Protein Instant Coffee – "hemp enhanced coffee", retails at $29.75 for a box of 30 single-serve sticks
Pro 369 Hemp Protein Drink Mix – hemp-based protein meal replacement, retails at $24 for a box of 12 pouches
NanoZZZ Nighttime Rest Shot – "adaptogenic herbs for stress relief, immune support, and mental acuity", retails at $45 for a box of 12 shots
Amp'd Up Mixed Berry Energy Shot – "convenient and tasty phytocannabinoid energy shot also delivers the power of unique nanotechnology in our Heneplex full spectrum hemp complex", retails at $45 for a box of 12 shots
Nano H2O Water – "cellular nutrients and systemic wellness support in every drop", retails at $35.88 for a box of 12 500ml bottles
VitaDots Acai Daily Gummy Chew – "digestive and whole-body wellness", retails at $19.99 a bottle
VitaDots Tayberry Daily Gummy Chew – "immune system, bone and overall wellness support", retails at $19.99 a bottle
ISO Adaptogenic Hemp Oil Tincture – "pharmaceutical grade THC-free adaptogenic hemp oil", retails at $39.99 for a 50 ml bottle (larger sizes also available)
Various My Club 8 product ranges are also available in bundle packs.
The My Club 8 Compensation Plan
Whereas My Club 8 had a fully fledged MLM compensation during prelaunch and their initial launch, it's since been scrapped for a simple three-level deep commission structure.
My Club 8 now pay commissions on the sale of products to retail customers and purchases by downline affiliates down three levels of recruitment (unilevel):
level 1 (personally recruited affiliates) – 20%
levels 2 and 3 – 5%
Joining My Club 8
My Club 8 affiliate membership is free.
Conclusion
I get the feeling that while My Club 8 intended to be a typical MLM offering, compliance saw them scrap their plan and replace it with a simple three-tier commission structure.
My Club 8's compensation plan is about as simple as you can get and is about as bare-bones MLM as you can get.
As far as the products go, there is some cross-over with Isodiol International but My Club 8 has enough exclusives to hold its own.
Still as a My Club 8 affiliate, the concept of competing with a parent company is strange. To that end I'm not really sure where My Club 8 fits into Isodiol International as a corporation.
Both are faceless on the management side of things and for an MLM company, which is all about networking, that leaves My Club 8's website and social profiles feeling stale.
I'm also not sure on the future of My Club 8, as they seem to be wanting to distance themselves from the MLM industry.
Our Story is the Buzz, Not our PRODUCTS! It's pretty simple, we started Club8 to get you healthier, not high, to make your life more rewarding, not less.

At Club8, we're more than Hemp enthusiasts, we're Hempioneers—a movement of visionary PEOPLE who recognize the infinite possibilities this wonder plant has when it comes to creating a better life inside and out for everyone that uses it.

Through our online buyer's club, Club8 is giving people unheard-of access to the most innovative, purest proprietary blends of Adaptogenic Hemp Oil products ever created.

This marketplace is more than a store, it's a social commerce community of individual people with heart and PURPOSE.
MLM companies don't refer to themselves as "buyer's clubs", and the claim My Club 8 isn't about their products is certainly strange.
This I feel might be the legacy of My Club 8's recruitment heavy prelaunch and initial launch compensation plan. By focusing so heavily on recruitment, My Club 8 attracted affiliates who expected to be paid on recruitment.
In an MLM company this typically comes at the cost of retail sales.
By trying to pass themselves off as a buying club, My Club 8 appear to be trying to justify a business that is mostly made up of affiliates buying product each month.
Autoship in the original My Club 8 compensation plan boosted commissions and, while it's no longer a defacto requirement, My Club 8 has already attracted affiliates who were keen on that model.
One could of course give My Club 8 the benefit of the doubt, as retail sales are possible, but I'm not convinced they're taking place in any significant number.
In any event, a more detailed compensation plan is required and management details provided if My Club 8 is to be taken seriously as an MLM company. Assuming that's what Isodiol International still want the company to be.
Approach with caution.