Golden Scratchie Review: Scratchie app & recruitment

Golden Scratchie is an opportunity offered through IAM Corp, with the company hosted off the IAM Corp website.
IAM Corp do not provide any contact details on their website, but the company's terms and conditions do state that
The provincial courts located in Vancouver, British Columbia shall be the exclusive jurisdiction and venue for any lawsuit or action with respect to this Agreement.
Whether or not that means IAM Corp are based in Canada or not is unclear.
Suggesting they might not be is the domain registration information for "iamcorp.eu", a domain cited in the IAM Corp Terms and Conditions which redirects to their primary .com domain.
The .eu domain is registered to Eurasia Finance Ltd. through an address in the Isle of Man (UK).
Further research reveals a number of holding companies and businesses offering registrations exist at this address, suggesting IAM Corp has no actual presence there.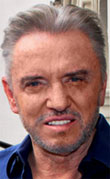 Cited as the CEO of IAM Corp is Peter Karroll (right), with a quote attributed to Karroll on the IAM Corp website reading:
People pay us for the privilege of their computers talking to our computers. This is the perfect business conversion model.
On his LinkedIn profile Karroll lists his location as Vancouver, suggesting that if the company is not registered in Canada, then that's at the very least where it's being run out of.
On his IAM Corp bio, Karroll is credited with professional ties to the music, entertainment and online gaming industries. I wasn't able to find anything specifically related to MLM however, suggesting IAM Corp (and Golden Scratchie) are his first MLM ventures.
Read on for a full review of the Golden Scratchie MLM business opportunity.
The Golden Scratchie Product Line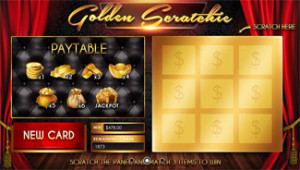 Even though it's billed as an "opportunity", Golden Scratchie is listed as a product on the IAM Corp website.
Golden Scratchie is our fabulous entry-level affiliate product – your doorway to the diverse, exciting and highly profitable world of IAM. Think of it as a Golden Opportunity
The actual Golden Scratchie product appears to be a gambling app, through which can win
electronic "toys" such as iPhones, iPad Air's, and TV's through to luxury weekend getaways, travel packages, cruises, cars and so much more!
Each month affiliates pay a Golden Scratchie subscription fee, which is bundled with 400 points.
A go on the scratchie app costs either $1, $2 or $5, with 10 points = to $1.
Put simply, each month a Golden Scratchie affiliate has $40 of virtual currency to spend on IAM Corp's scratchie app.
The Golden Scratchie Compensation Plan
The Golden Scratchie compensation plan sees affiliates pay $40 for a matrix position.
This position is then put in a 5×6 matrix, with commissions paid out on the recruitment of new affiliates.
A 5×6 matrix places an affiliate at the top of the matrix with five positions directly under them (level 1):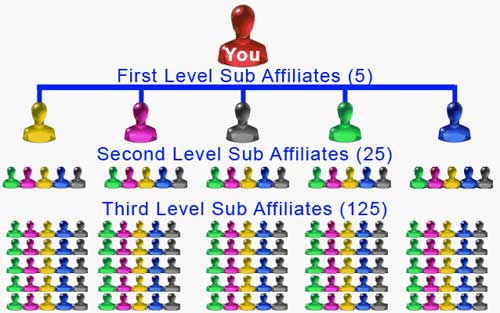 The subsequent levels of the matrix are created by multiplying positions on the previous level by five.
This means the second level of the matrix has twenty-five positions, the third one hundred and twenty-five and so on and so forth down a total of six levels (19530 positions).
Commissions are paid as positions in the matrix are filled, with positions filled via the direct or indirect recruitment of new Golden Scratchie affiliates.
How much of a commission is paid out is determined by what level of the matrix positions are filled:
level 1 (5 positions) = $8 per position filled
levels 2 to 5 (25, 125, 625 and 3125 positions) = $2.50 per position filled
level 6 (15,625 positions) = $7 per position filled
As Golden Scratchie affiliate fees charged are monthly, so too are commissions paid out through the matrix.
Joining Golden Scratchie
Affiliate membership with Golden Scratchie is $40 a month
Conclusion
The core of the Golden Scratchie income opportunity is to pay $40 a month and then recruit as many affiliates who do the same.
Nothing is sold to retail customers, with 100% of the revenue paid out in commissions sourced from monthly affiliate membership fees.
This pegs Golden Scratchie squarely in pyramid scheme territory, which is hardly considering IAM Corp's own compensation plan appears to also be recruitment-focused.
I'm not entirely sure what the relationship between IAM Corp's compensation plan is and that of Golden Scratchie, but your basically looking at a $100 to $5000 buy in and then you go and recruit others.
As far as the product goes, scratchies are gambling, so anyone promoting Golden Scratchie needs to take into consideration any applicable gaming licenses that might apply.
The Golden Scratchie page itself has absolutely no information on gambling or gaming licenses whatsoever.
Other than that, seeing as the Golden Scratchie MLM opportunity has nothing to do with the app, there's not really much point getting into it much further.
Success in Golden Scratchie will require a ton of recruitment, with the scheme collapsing once recruitment of new affiliates slows down.
Without a sizeable downline, it's doubtful anyone's going to be coughing up $40 a month – which spells kaboom for Golden Scratchie's future.