Global Connection Network Review: Autoship & recruitment

Global Connection Network operate in the cell service MLM niche and, as per the company's Terms Of Use, appear to be based out of Tennessee:
This site (excluding third party linked sites) is controlled by the Company from its offices within the State of Tennessee, U.S. of America.
Note that no specific corporate address is provided for Global Connection Network on their website. Nor is one provided in the Global Connection Network website domain registration, which is set to private.
Identified as CEO of Global Connection Network on the company website is Gary Cochran.
As per Cochran's Global Connection Network corporate bio;
Having built many successful businesses, Gary is a long-term enthusiast of the entrepreneurial spirit.

After completing a three-year tour of military service in the United States Marine Corps, Gary returned to the University for post-graduate work.

He then went on to develop a successful career in marketing and sales. He helped found and develop several direct sales companies doing tens of millions of dollars of sales a year.

Gary Cochran is recognized as a marketing expert in the direct sales industry. Gary is constantly sought after for help in adapting the latest marketing strategies to the emerging technological opportunities.

Further research reveals Global Connection Network corporate marketing material identifying Kirby Cochran as CEO (right).
No idea what the story is there.
The advertised event there on the right is for the 12th of September, which is of course current.
Why Gary Cochran is presented as the CEO on the GCN website and Kirby Cochran as CEO in their marketing materials is a complete mystery to me.
In any event, Kirby Cochran is probably best known in the MLM industry for his role as CEO of WakeUpNow (2011 to late 2014).
WakeUpNow primarily functioned as a product-based pyramid scheme, with little to no retail activity taking place.
The scheme collapsed earlier this year, with former management primarily blaming Kirby Cochran for WakeUpNow's demise.
Nowhere are the allegations against Kirby and Gary Cochran (who are brothers) better explaned, than in the $70 million USD lawsuit WakeUpNow filed against them.
Of note is that Global Connection Network is named in that lawsuit. Both as a standalone entity and with both Kirby and Gary Cochran named as defendants "doing business as Global Connection Network".
In response to the WakeUpNow litigation, Kirby Cochran (as "Kirby David Cocharan") filed for Chapter 7 bankruptcy earlier this year on the 4th of February: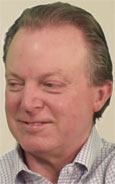 In his application, Cochran (right) claims he has between 1 to 49 creditors, assets at between $0 to $50,000 and estimated liabilities at between $100 to $500 million dollars.
As part of Cochran's Chapter 7 bankruptcy proceedings, on the 22nd of June a settlement agreement with WakeUpNow was reached:
On January 27, 2015, WUN Parties filed a lawsuit against the GCN Parties in the Fourth Judicial District Court, Utah County, State of Utah, alleging breach of contract and other claims against the GCN Parties.

The GCN Parties also have indicated, by and through counsel, that they were going to file counterclaims and third party claims against the WUN Parties in the Lawsuit.

The WUN Parties and the GCN Parties have investigated potential claims that they may have against the other Parties, and each of them, and their potential ability to collect any judgment that any of them may obtain.

The Parties have entered into arms-length and good-faith negotiations to avoid the costs, expenses and uncertainty of litigation and collection, and without admitting liability or any wrong doing by any Party, the Parties have agreed to resolve and compromise the claims and disputes which may exist between them, whether known or unknown, pursuant to the terms and conditions more fully set forth in the Settlement Agreement.

Because it contains a carefully negotiated confidentiality provision, a copy of the agreement is being filed with the court under seal, available for inspection only by court order.

The settlement agreement is essentially a walk away type of agreement where the primary consideration exchanged between the parties is a mutual release of all claims and commitment not to say or do things that would cast a negative light on the other parties.

The parties also terminate their relationships. No party admits wrong doing.

The mutual release provisions release any claims the Wake Up Now parties may have had against Mr. Cochran's bankruptcy estate.

Upon court approval of the Settlement Agreement the Lawsuit will be dismissed with prejudice.

The terms of the agreement are to be kept confidential except as it may be necessary to disclose them pursuant to court order.
On the 23rd of July the Utah District Court approved the settlement agreement.
As above, unfortunately the settlement agreement between WakeUpNow and Cochran is confidential, so what terms were agreed upon is unknown.
Cochran's Chapter 7 proceedings meanwhile continue in spite of the WakeUpNow settlement, with a series of objections filed by creditors throughout August.
As of the 8th of September, at least one creditor has requested an extension of time to file their objection.
What impact Kirby Cochran's Chapter 7 bankruptcy might have on Global Connection Network's ongoing business operations is unclear.
Read on for a full review of the Global Connection Network MLM business opportunity.
The Global Connection Network Product Line
Global Connection Network market four cell phone service plans:
Economy Plan (500mb data) – $30.95 a month
4GB Smart Phone Plan – $49.95 a month
10GB Smart Phone Plan – $84.95 a month
20GB Smart Phone Plan – $114.95 a month
40GB Smart Phone Plan – $184.95 a month
All plans come with unlimited talk and text.
Note that initial connection to either plan incurs a one-time fee of $25.
The Global Connection Network Compensation Plan
The Global Connection Network compensation plan pays affiliates to sell the cell phone service and recruit new Global Connection Network affiliates.
Commission Qualification
In order to qualify for commissions, all Global Connection Network affiliates must produce
a minimum of 75 PV each month and being set up on autopay.
Rank Advancement Bonus
There are twelve affiliate ranks within the Global Connection Network compensation plan.
Upon qualifying at each of these ranks, Global Connection Network pay out an ongoing monthly cash bonus:
IM1 (have a downline generating 330 GV a month) = $100 a month bonus
IM2 (have a downline generating 900 GV a month) = $225 a month bonus
IM3 (have a downline generating 2800 GV a month) = $600 a month bonus
IM4 (have a downline generating 7500 GV a month) = $1350 a month bonus
IM5 (have a downline generating 10,000 GV a month) = $1500 a month bonus
IM6 (have a downline generating 20,000 GV a month) = $2700 a month bonus
IM7 (have a downline generating 40,000 GV a month) = $5400 a month bonus
Global Leader (have a downline generating 100,000 GV a month) = $10,000 a month bonus
Silver Global Leader (have a downline generating 200,000 GV a month) = $15,000 a month bonus
Gold Global Leader (have a downline generating 500,000 GV a month) = $30,000 a month bonus
Emerald Global Leader (have a downline generating 1,000,000 GV a month) = $50,000 a month bonus
Diamond Global Leader (have a downline generating 2,000,000 GV a month) = $100,000 a month bonus
Note that GV stands for "Group Volume", that is sales volume generated by an affiliate's downline. Only 25% of the total required GV each month fcan come from a single recruitment leg.
For reference, payment of Bronze affiliate fees generates 9 GV the first month and then 25 GV a month thereafter.
Payment of Silver affiliate fees generates 18 GV the first month and then 75 GV a month thereafter.
Recruitment Commissions
Global Connection Network affiliates who pay for Silver membership are directly paid to recruit new affiliates.
As per the Global Connection Network compensation plan material, Bronze affiliates cannot earn recruitment commissions:
These Fast Start Bonuses are only available to I'Ms who have purchased a Silver Package at the time of their enrollment.
Global Connection Network recruitment commissions are paid down two levels of recruitment (unilevel), with how much of a commission paid out determined by how much a newly recruited affiliate spent on their Global Connection Network affiliate membership:
recruit a Bronze affiliate ($80) = $25 on level 1 (personally recruited affiliates) and $3 on level 2
recruit a Silver affiliate ($135) = $50 on level 1 and $6 on level 2
Builder Bonus
The Builder Bonus relates to sales of Global Connection Network cell phone service, to either affiliates or retail customers.
$50 cell service credit for every 5 new customers signed
$2.50 a month paid for every customers signed up after an initial five (6 and onwards)
Note that if a Global Connection Network affiliate signs up five cell service customers within 30 days of joining the company, the monthly Builder Bonus is increased from $2.50 to $5.
Also note that Economy Plan customers do not count towards any Builder Bonus qualification criteria (minimum plan signed up must be 4GB Smart Phone Plan @ $49.95 a month).
Joining Global Connection Network
Affiliate membership with Global Connection Network is $145 and then either $80 a month for Bronze membership or $135 a month for Silver.
The primary difference between two monthly affiliate fee options is income potential through the Global Connection Network compensation plan (see compensation plan analysis above).
Conclusion
The crux of the core problem with the Global Connection Network opportunity is as follows:
The cell service generates 1 to 10 GV a month, whereas Global Connection Network affiliate fees generates 9 to 75 GV.
Thus the majority of GV and therefore commissionable volume each month in GCN is going to be derived from monthly affiliate fees.
This lends itself to chain-recruitment, which was an ongoing core compliance issue in WakeUpNow (and arguably led to its collapse).
Compliance issues in Global Connection Network start with affiliate commission qualification.
Affiliates are required to generate 75 PV a month to qualify for commissions, which is conveniently obtained via payment of monthly affiliate fees.
Oh and did I mention monthly payment of fees is mandatory for commission qualification?
This creates zero incentive for retailing of GCN's cell service. Furthermore an affiliate can then either generate 1 to 10 GV a month by selling the cell service, or generate 9 to 75 GV a month via affiliate recruitment.
Which do you think is going to be the focus of Global Connection Network affiliates?
There's also a potential securities issue, with the Rank Achievement Bonuses paid out constituting a guaranteed monthly ROI on affiliate fees.
You sign up for $80 to $135 a month and once you've recruited enough affiliates who do the same, Global Connection Network pay you a fixed sum each month – which increases the more affiliates are (directly and indirectly) recruited into your downline.
Retail volume would eliminate this compliance issue, but as stated previously there's little to no incentive to generate retail sales within Global Connection Network (affiliates actually short-change themselves on sales volume if they do).
Business model wise GCN is pretty much WakeUpNow redux. Affiliates sign up for monthly fees, that qualifies them for commissions and then they earn said commissions by recruiting new affiliates who do the same (pay a monthly fee).
Retail sales volume quotas would eliminate this compliance risk, but we recommended the same thing with WakeUpNow and nothing was ever done.
As per a pitch on the GCN website:
The earning potential for an I'M is phenomenal and isn't just limited to recruiting people…
The fact that it exists at all is your first red flag. And then the fact that it's likely to be the core focus of the business clearly defines GCN as a potential chain-recruitment scheme.
The FTC recently filed a complaint against Vemma in which, among other things, the regulator alleged Vemma is a product-based pyramid scheme.
Why?
Because Vemma affiliates were on monthly autoship to qualify for commissions, with recruitment of said affiliates the primary method of income generation.
I'd be extremely wary of signing up for any MLM opportunity where signing up for monthly autoship and then recruiting others who do the same is the core of the business.