Crypto Wealth Portfolio Review: Ten-tier 2×2 matrix bitcoin cycler Ponzi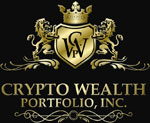 Crypto Wealth Portfolio provide no information on their website about who owns or runs the business.
The Crypto Wealth Portfolio website domain ("cwpbitcoin.com") was privately registered on February 7th, 2018.
A corporate address in Las Vegas, Nevada is provided on the Crypto Wealth Portfolio website.
Further research however reveals this address actually belongs to The Office Squad, a  virtual office services provider.
On January 24th, 2018, Jeff Crane incorporated Crypto Wealth Portfolio in Nevada.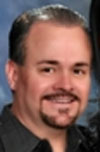 Crane (right) cited a residential Utah address in the incorporation documents, which is presumably where he's running Crypto Wealth Portfolio from.
Jeff Crane first appeared on BehindMLM as the admin of 4 Color Gold, a matrix-based pyramid scheme.
In 2014 Crane emerged again as the admin of CyberWealth 7, a combination of unregistered securities and pyramid recruitment.
Both schemes have long-since collapsed.
Read on for a full review of the Crypto Wealth Portfolio MLM opportunity.
Crypto Wealth Portfolio Products
Crypto Wealth Portfolio has no retailable products or services, with affiliates only able to market Crypto Wealth Portfolio affiliate membership itself.
The Crypto Wealth Portfolio Compensation Plan
Crypto Wealth Portfolio affiliates purchase positions in a ten-tier 2×2 matrix bitcoin cycler.
A 2×2 matrix places an affiliate at the top of a matrix, with two positions directly under them:

These two positions form the first level of the matrix. The second level of the matrix is generated by splitting these first two positions into another two positions each (4 positions).
Each 2×2 matrix thus has six positions to fill.
Positions in each 2×2 matrix are filled via subsequent position purchases by new and existing Crypto Wealth Portfolio affiliates.
When all six positions in a matrix are filled, a "cycle" is triggered and a commission paid out.
A new Crypto Wealth Portfolio affiliate signs up and invests $25.
This unlocks the "Profit Center 1" cycler tier, which when filled pays a $75 commission.
Profit Center 2 costs $50 to unlock. Once filled, Profit Center 2 pays a $150 ROI.
The remaining eight Profit Center matrices operate in the same manner, each requiring a fee be paid and in turn paying a ROI once all six positions within are filled:
Profit Center 1 – invest $25 and receive a $75 ROI and new Profit Center 1 position
Profit Center 2 – invest $50 and receive a $150 ROI
Profit Center 3 – invest $100 and receive a $300 ROI
Profit Center 4 – invest $200 and receive a $600 ROI
Profit Center 5 – invest $400 and receive a $1200 ROI
Profit Center 6 – invest $800 and receive a $2400 ROI
Profit Center 7 – invest $3200 and receive a $4800 ROI
Profit Center 8 – invest $3200 and receive a $9600 ROI
Profit Center 9 – invest $6400 and receive a $19,200 ROI
Profit Center 10 – invest $12,800 and receive a $38,400 ROI
Note that cycler positions must cycle in a linear line from Profit Center 1 to Profit Center 10.
That said it appears Crypto Wealth Portfolio affiliates can also buy in at each cycler tier.
Also note that affiliates who do not recruit two new affiliates are only paid 50% of the above cycler ROI rates.
Global Hyper Wealth Bitcoin Pay Chain
A position in the Global Hyper Wealth Bitcoin Pay Chain costs $25.
The Crypto Wealth Portfolio compensation plan states that, through the Global Hyper Wealth Chain, affiliates can "turn a $25" investment "into as much as $100,000".
Joining Crypto Wealth Portfolio
Crypto Wealth Portfolio affiliate membership is $25.
On top of that Crypto Wealth Portfolio affiliates must pay a $25 "monthly system admin fee".
The monthly fee is taken out of cycler commission payments.
Participation in the Crypto Wealth Portfolio costs $25 per cycler position.
Thus the total startup cost for a new Crypto Wealth Portfolio affiliate is $75.
This can expand to $27,175, depending on how many cycler tiers a new affiliate buys in at.
Note that all payments within Crypto Wealth Portfolio are made in bitcoin.
Conclusion
Crypto Wealth Portfolio is a simple ten-tier cycler Ponzi scheme.
The sole source of revenue is new investment, which is tracked via matrix position purchases in the cycler.
New investment via position purchases is tracked for six positions in each matrix.
The position at the top of the matrix receives a cut of funds invested, eventually receiving a complete ROI once all six positions are filled.
Matrix-based cyclers primarily benefit those running them and early investors.
This is due to the increased amounts of funds invested and reinvested at each sequential cycler tier.
The last few tiers basically suck most of the funds invested, which are paid out to the holders of the first positions to cycle into those tiers.
These positions are pre-loaded admin positions, kept by the admin and/or gifted to a team of early investors.
Everybody else receives breadcrumbs here and there as the scheme launches.
Ultimately a cycler, like any other Ponzi scheme, collapses when affiliate recruitment slows down.
By then transfer of the majority of invested funds to Jeff Crane and early investors is complete, with every one else losing out.