CommHubb Review: Ad revenue profit shares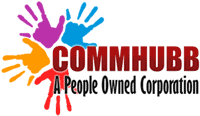 CommHubb, which stands for "Community Hubbub", has no information on their website indicating who owns or runs the business.
The CommHubb website domain ("commhubb.com") was registered on the 6th of October 2015, however the domain registration is set to private.
In a CommHubb press-release published on May 11th, Vashek Mohr (full name: Vashek Mick Mohr) is identified as one of the Founders of the company.
My name is Vashek Mohr. I am 63 years old and one of 3 Founders (all American) of CommHubb.

The 3 of us will be the managing  partners for the first 2 years ONLY (until the IPO) and then we plan to retire.
Why the other two Founders of CommHubb are not disclosed is unclear. I also wasn't able to put together an MLM history for Mohr, with his experience in the industry unknown.
As always, if an MLM company is not openly upfront about who is running or owns it, think long and hard about joining and/or handing over any money.
The CommHubb Product Line
CommHubb has no retailable products or services, with affiliates only able to market CommHubb affiliate membership itself.
The CommHubb Compensation Plan
From the CommHubb website:
People who join CommHubb will own a piece of the first internet corporation created by this new and innovative concept.

They will become corporate stock owners!

Everyone who joins will get 5 shares of CommHubb stock – 100% FREE – with no obligation whatsoever – just for joining!
CommHubb claim 'stock shares will be valued at $1/share for in-house purposes'. This suggests the shares are not publicly-traded shares, but rather an inhouse virtual currency.
If CommHubb affiliates recruit new affiliates, the company gives them two shares for each recruited affiliate.
Downlines in CommHubb are tracked through a unilevel compensation structure.
A unilevel compensation structure places an affiliate at the top of a unilevel team, with every personally recruited affiliate placed directly under them (level 1):

If any level 1 affiliates recruit new affiliates, they are placed on level 2 of the original affiliate's unilevel team.
If any level 2 affiliates recruit new affiliates, they are placed on level 3 and so on and so forth down a theoretical infinite number of levels.
For the purpose of acquiring shares, "recruited affiliates" are affiliates added to a unilevel team at any level.
Matching shares at a rate of 1:1 are awarded each time 50 shares are generated (earn 50 shares and receive a bonus 50 shares).
CommHubb also directly compensate affiliates who recruit new affiliates, paying out $1 per five affiliates recruited.
Top recruiters in CommHubb are issued a replicated website. These affiliates keep 50% of advertising revenue generated from the replicated website.
In addition to receiving shares and recruitment commissions, CommHubb affiliates are also promised "profit sharing".
Profit sharing is tied to how many shares a CommHubb affiliate holds.
The May 11th CommHubb press-release suggests revenue for profit-sharing will be raised via "advertising revenues".
Joining CommHubb
Affiliate membership with CommHubb is free.
Conclusion
From the CommHubb website;
SOMEONE IS STEALING YOUR MONEY! They've stolen almost 50% of your money in just the last 5 years alone.

Infact, they are taking it right now and you can't stop them! Your net worth will soon be zero.

WE WILL ALL SOON BECOME ONE OF THE 99% WORKING POOR! The 1% corporate wealthy will own and control everything!

We will eventually become a Global Oligarchy, ie. a small but wealthy group of people will own and control everything.
CommHubb is primarily marketed through a campaign of fear, enlisting a very soverign-citizen'esque dichotomy of "us vs. them".
"Us" are the general public, "them" are the unnamed group of people with lots money who are going to take over the world.
The reality is this colorful pitch is used to promote an unregistered securities offering, tacked onto a pyramid scheme business model.
First and foremost, CommHubb has no retailable products or services. Nothing is being marketed to or sold to retail customers.
Secondly a securities offering is quite clearly being made, with virtual shares currently issued and promises on the CommHubb website of an eventual IPO.
In an "urgent" April 20th, 2015 press-release titled "Doomsday Clock – 3 Minutes Remaining", a "V. Mick Mohr" cites his location as Onalaska, Washington.
The May 11th, 2016 CommHubb press-release is headered Seattle, Washington, so this is probably the same guy.
Given that Mohr claims all three CommHubb Founders are American, it's a good bet the company is being run out of the US itself.
This means that to make a share offering to affiliates (virtual or otherwise), CommHubb would need to be registered with the SEC.
At the time of publication no entry for "CommHubb" or "Community Hubbub" exists on the SEC's Edgar database.
This means CommHubb's share offering is an unregistered security, which is a compliance issue.
Furthermore, the direct compensation for recruitment of new affiliates is chain-recruitment – another compliance issue.
Regardless of what you think about the world economy, or if you believe an Illuminati-type group is going to make you bankrupt, there is no justification for participating in unregistered securities and/or pyramid schemes.
That aside, the entirety of CommHubb's revenue-generation model appears to hinge on advertising. This is yet another problem because CommHubb directly incentivizes affiliates for viewing advertising through the profit share.
This is no conducive to legitimate advertising. In legitimate advertising, the viewer has a genuine interest in the product or service being marketed.
By introducing a financial reward to viewers (CommHubb affiliates), this legitimacy is removed and the advertising value provided is near-worthless.
Long story short, you're not going to attract legitimate advertisers, which means peanuts revenue for CommHubb to pay out with.
So to recap, we have low-value advertising powering an unregistered securities offering with a pyramid layer.
I'll finish up by debunking one last CommHubb claim, that being the company is "a people owned corporation".
Technically this is true, but it's disingenuous in that it's supposed to be interpreted as CommHubb being owned by (virtual) shareholders.
The reality is CommHubb is owned by Vashek Mohr and his two undisclosed partners.
By signing up and receiving virtual shares in CommHubb, you are no more an owner of the company than you are of BehindMLM after reading this article.
It's feel-good rubbish that's meaningless unless CommHubb register themselves with the SEC and get their compliance issued sorted.
With CommHubb not even willing to disclose all three Founders, what do you think the chances of that happening are?
Update 15th September 2016 – As per an announcement on their website, CommHubb has collapsed.