CashBotClub Review: $5 straight-line Ponzi scheme

There is no information on the CashBotClub website indicating who owns or runs the business.
The CashBotClub website domain ("cashbotclub.com") was registered on the 19th of February 2014 and lists a "Barb Peterson" as the domain owner. An address in the US state of Minnesota is also provided.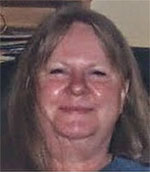 Further research reveals Peterson (right) has participated and run a number of advertising-based Ponzi schemes in the past, including
MyLittleCashFlowBooster (August 2013) – $5 cash gifting scheme
LollypopAds (June 2014) – $10 investment scheme promising a 150% ROI, collapsed a few months after launch
5DollarsAds4Profits (September 2014) – 5$ investment scheme promising a daily 3% ROI for 40 days (120%), seems to have collapsed around the end of 2014
LittleGuyProfits (January 2015) – $5 investment scheme promising a $7 ROI, collapsed within a week or so
Peterson was a participant in MyLittleCashFlowBooster, however she ran the other three schemes.
Looking at those timestamps, one can pretty much plot a predictable course of a scam being launched, it collapsing and then another one is launched shortly thereafter.
With LittleGuyProfits collapsing earlier this year, Peterson has now launched CashBotClub.
Read on for a full review of the CashBotClub MLM business opportunity.
The CashBotClub Product Line
CashBotClub has no retailable products or services, with affiliates only able to market affiliate membership with the company itself.
One signed up, CashBotClub affiliates can purchase positions in the company's compensation plan.
Bundled with each of these positions are advertising credits, which can be used to display advertising on the CashBotClub website.
The CashBotClub Compensation Plan
The CashBotClub compensation plan sees affiliates purchase $5 positions on the promise of an advertised $10 ROI.
The compensation plan appears to be that of a straightline-queue, advertised as a company-wide 4×1 matrix.
Basically for every $5 position purchased, four positions behind it must be filled before a commission is paid out.
Once four subsequent positions are filled, the affiliate who owns the position at the top of the queue is paid $10. They are then given another $5 matrix position at the bottom of the queue.
CashBotClub affiliates are also paid $2 for each affiliate they recruit who goes on to purchase a $5 matrix position.
Joining CashBotClub
Affiliate membership with CashBotClub is free, however affiliates must purchase at least one matrix position to participate in the company's compensation plan.
These positions cost $5 each, meaning the defacto CashBotClub affiliate membership cost is $5 (the cost of one position).
Conclusion
Following a string of now collapsed schemes, with CashBotClub Barb Peterson launches her latest advertising-based Ponzi scheme.
Affiliates fund the scheme at $5 a pop, with a $10 ROI paid out once enough subsequent investments have been made. Being a company-wide matrix it's a straight-line queue, with every position invested in requiring four additional positions at the end of the queue to be filled.
What this means it that over time the queue inevitably blows out, until it collapses under its own weight.
The "free" positions offered affiliates aren't going to help, as they're not injecting any new funds into the system.
As with all Ponzi schemes, once new affiliate investment dries up (the purchasing of new positions in this case), the scheme collapses. Being a queue-based Ponzi scheme, this will manifest itself by way of the queue stalling.
Looking at Peterson's past schemes, the collapse period seems to be getting shorter and shorter.
What with CashBotClub launched late last month, it might have even stalled already.