BTC Madness Review: Three-tier bitcoin Ponzi cycler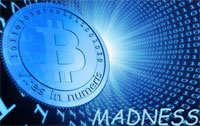 BTC Madness provide no information on their website indicating who owns or runs the business.
The BTC Madness website domain ("btcmadness.biz") was privately registered on December 27th, 2016.
The official BTC Madness admin group lists four admins;  Jayguar W, Helina Kebede, Steve John and Jane Smith.
Steve John first popped up on BehindMLM's radar earlier this month as the admin of 2×9 BitMax gifting scheme. The Steve John Facebook account has no content on it prior to December 2016 and is believed to be fake.
Meanwhile why BTC Madness is being launched just a few weeks after BTC Madness is unclear.
As always, if an MLM company is not openly upfront about who is running or owns it, think long and hard about joining and/or handing over any money.
BTC Madness Products
BTC Madness has no retailable products or services, with affiliates only able to market BTC Madness affiliate membership itself.
Once signed up, BTC Madness affiliates purchase matrix cycler positions. Bundled with each position purchase are ad credits, which can be used to display advertising on the BTC Madness website.
The BTC Madness Compensation Plan
BTC Madness affiliates purchase positions in a three-level matrix cycler.
Matrix sizes used in the BTC Madness cycler include 2×1, 4×1 and 8×1.
A 2×1 matrix places a BTC Madness affiliate at the top of a matrix, with two positions directly under them.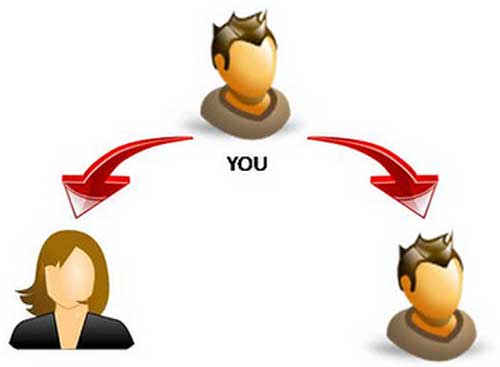 A 4×1 matrix is the same concept but with four positions to fill. An 8×1 matrix increases the positions to eight.
Positions in a matrix are filled when new and existing BTC Madness affiliates purchase new cycler positions.
When all positions in a matrix are filled, a "cycle" is generated and commissions paid out as follows:
Level 1 (2×1 matrix, positions cost $15) – $5 commission and cycles into Level 2
Level 2 (4×1 matrix) – $25 commission and cycles into Level 3
Level 3 (8×1 matrix) – $400 commission and generates one new Level 1 and Level 2 positions and two new Level 3 positions
When a BTC Madness affiliate cycles out of Level 3, the affiliate who recruited them is also paid an $80 referral commission.
Joining BTC Madness
BTC Madness affiliate membership is $5 plus the purchase of at least one $15 cycler position.
All payments into and by BTC Madness are made via bitcoin.
Conclusion
Whereas 2×9 BitMax saw affiliates gift bitcoin via a single-matrix, BTC Madness is the same concept spread out over three cycler levels.
On the raw numbers side of things a BTC Madness affiliate invests $15 worth of bitcoin on the promise of an eventual $430 ROI.
The ROI is funded from subsequent investment into cycler positions, making BTC Madness a Ponzi scheme.
As with 2×9 BitMax, once affiliate recruitment drops off BTC Madness will collapse. At that point mathematics guarantees the majority of BTC Madness affiliates will lose money.
From the sounds of it and despite both 2×9 BitMax and BTC Madness not even being a month old, Steve John and his gang of admins are already planning their next scam.
After yesterdays post regarding Steve John & Kamran Baig teaming up for future assignements…. [sic]

We now have 13 Members on our leader board who are specialized in different fields (WE might stretch the count till 20) …

We will soon announce names & will be coming out with a BRAND name and will spell the rules with which we will be operating 🙂

Our aim is to choose best programs online, get in as a team & provide support 24×7 on all online income opportunities and make everyone grow along with us 🙂

Soon we will be creating a chat group for all the members who wish to join us in Future Success 🙂
The above was posted a few hours ago "with Kamran Baig" to John's Facebook timeline.
Perusal of Baig's Facebook profile reveals he's already moved on to promoting something called "Bitcoin Earning School".
A quick browse of the Bitcoin Earning School website reveals it's another bitcoin gifting scheme like 2×9 BitMax.