BTC Avalanche Review: 2×4 matrix bitcoin cash gifting

The BTC Avalanche website identifies Simon Huppertz and Tom Kent as owners of the company.
According to their respective BTC Avalanche corporate bios, Simon Huppertz is an 'online marketer living in Germany'. Tom Kent meanwhile has 'a lot of experience in Facebook Marketing, email, Instagram and traffic!'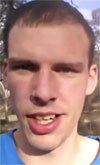 Kent (right) is based out of Australia and first popped up on BehindMLM's radar as the admin of Entrepreneur Future Shares.
Prior to that Kent ran Flipping Money (also known as "Flip The Seed" and "Tom's Flipping Service"), a bank wire HYIP that promised investors a 1000% ROI in 5 to 8 weeks.
Flipping Money collapsed shortly after launch and there are a number of videos on YouTube featuring affiliates claiming to have lost money.
Entrepreneur Future Shares launched in mid 2016 and, using the adcredit Ponzi model, advertised ROIs of up to 150%.  A visit to the company's website today reveals it has since collapsed.
Both Kent and Huppertz were promoting "Make 10 BTC Now" throughout 2016. Make 10 BTC Now appears to be a marketing funnel for  the My BTC Life bitcoin cash gifting scheme.
BTC Flood is another recent bitcoin gifting schemes promoted by Kent. On the Ponzi side of things Kent has also been promoting Crypto Wealth Fund and My Paying Crypto Ads (HYIP).
Read on for a full review of the BTC Avalanche MLM opportunity.
BTC Avalanche Products
BTC Avalanche has no retailable products or services, with affiliates only able to market BTC Avalanche affiliate membership itself.
The BTC Avalanche Compensation Plan
BTC Avalanche affiliates gift bitcoin to each other via a 2×4 matrix.
A 2×4 matrix places a BTC Avalanche affiliate at the top of a matrix, with two positions directly under them:

These two positions form the first level of the matrix. The second level of the matrix is generated by splitting these first two positions into another two positions each (4 positions).
Levels three and four of the matrix are generated in the same manner, housing 8 and 16 positions respectively.
A BTC Avalanche affiliate begins by signing up (0.02 BTC) and gifting 0.05 BTC to the affiliate who recruited them.
This payment in turn qualifies the affiliate to receive 0.05 BTC from two affiliates recruited into the first level of their matrix.
Levels two to four of the matrix operate in the same manner, the only difference being an increase in the amounts gifted.
level 1 – gift 0.05 BTC to the affiliate who recruited you and receive 0.05 BTC from two subsequently recruited affiliates
level 2 – gift 0.09 BTC and receive 0.09 BTC from four affiliates
level 3 – gift 0.3 BTC and receive 0.3 BTC from eight affiliates
level 4 – gift 2 BTC and receive 2 BTC from sixteen affiliates
Joining BTC Avalanche
BTC Avalanche affiliate membership is 0.02 BTC plus a 0.05 BTC gifting payment.
Full participation in the BTC Avalanche income opportunity costs 2.46 BTC.
Conclusion
Having either made a little money or lost it in various bitcoin gifting schemes, Tom Kent and Simon Huppertz have realized the real money in gifting scams is running them.
Each matrix level sees funds passed up to existing positions, with pre-loaded positions belonging to Kent and Huppertz sitting at the top of the pass-up chain.
To give you an idea of how stacked BTC Avalanche might be, the company recommends each affiliate "invest" in three to twenty or more accounts.
And that's on top of the 0.02 BTC fee Kent and Huppertz collect from each BTC Avalanche affiliate.
As with all gifting schemes, once recruitment dies down so too will gifting payments within the scheme. This will eventually cause a collapse, at which point the majority of BTC Avalanche affiliates lose money.