Bit Reen Review: Another MMM Global bitcoin Ponzi clone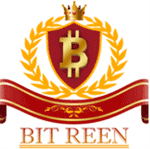 There is no information on the Bit Reen website indicating who owns or runs the business.
The Bit Reen website domain ("bitreen.org") was registered on the 17th of May 2016, however the domain registration is set to private.
Of note is the Bit Reen compensation PDF is titled "diapositivia 1", which is Spanish for "Slideshow 1".
The official Bit Reen Facebook page also contains an admin referral link bearing the name "Albert".
As always, if an MLM company is not openly upfront about who is running or owns it, think long and hard about joining and/or handing over any money.
The Bit Reen Product Line
Bit Reen has no retailable products or services, with affiliates only able to market Bit Reen affiliate membership itself.
The Bit Reen Compensation Plan
The Bit Reen compensation plan sees affiliates invest $100 to $10,000 on the promise of an advertised 4% or 5% a day ROI.
if a Bit Reen affiliate opts for a 4% a day ROI, there are no additional conditions to be met
if a Bit Reen affiliate opts for a 5% a day ROI, no withdrawals can be made for the first 30 days
Referral commissions are available on funds invested by recruited affiliates, paid out via a unilevel compensation structure.
A unilevel compensation structure places an affiliate at the top of a unilevel team, with every personally recruited affiliate placed directly under them (level 1):

If any level 1 affiliates recruit new affiliates, they are placed on level 2 of the original affiliate's unilevel team.
If any level 2 affiliates recruit new affiliates, they are placed on level 3 and so on and so forth down a theoretical infinite number of levels.
Bit Reen affiliates are paid a percentage of funds invested by recruited affiliates in their unilevel team.
How much of a percentage is paid out is determined by what level of the unilevel team funds are invested:
level 1 (personally recruited affiliates) – 5%
level 2 – 3%
level 3 – 1%
level 4 – 0.5%
level 5 – 0.25%
level 6 – 0.1%
level 7 onwards – 0.01%
Joining Bit Reen
Affiliate membership with Bit Reen is free, however affiliates must invest between $100 and $10,000 to participate in the attached MLM opportunity.
Conclusion
Beet Reen Corporation [sic] is started by the people for the people.

-It's a stepping stone toward a new belief

-Believing in the power to help is what driving it

-It's a benevolent and honest approach

-There's no money making plan
Well yeah, except there is a money making plan advertised on the Bit Reen website – either a 4% or 5% daily ROI indefinitely.
What we have with Bit Reen is the same "provide help, get help" Ponzi garbage that MMM Global started.
Instead of investing directly with the company, funds are gifted between Bit Reen participants, however the mechanic of using newly invested funds to pay off existing investors is managed by Bit Reen itself.
This mechanic defines Bit Reen as a Ponzi scheme.
MMM Global promised affiliates a 100% a month ROI, with Bit Reen increasing that to 120% to 150%.
MMM global collapsed once affiliate recruitment died down and the scheme was no longer able to meet its ROI liabilities. Most investors lost money and owner and operator Sergey Mavrodi made off with the majority of invested funds.
The collapse of Bit Reen will be no different, except that it will happen much sooner on account of Bit Reen being a reload scam.
Reload scams never last as long as their predecessors, as only a small percentage of victims in the original scheme are gullible enough to fall for the same scam a second time around.
What your left with are those who profited in the original scheme promising riches to a much smaller pool of victims.
Said victims are apprehensive about investing too much into the new scheme, with losses incurred in the previous scheme still fresh on their minds.
That doesn't translate into a healthy Ponzi scheme, with the reload scam collapsing far quicker than the original.
As demonstrated in the collapse of MMM Global, the use of bitcoin by Bit Reen means recovery of funds is non-existent.
Perfect for the anonymous admin(s) running Bit Reen, terrible for those getting scammed.