50K Profits Review: $500 to $50,000 PLR cash gifting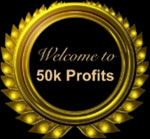 The 50K Profits website identifies "John and Lynn" as owners of the company. No specific information about the couple is provided.
Further research reveals "John" is John Toth.
Toth first appeared on BehindMLM radar back in 2015 as the admin of 20K Profits.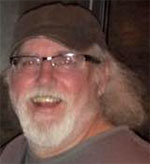 20K Profits was a $20,000 cash gifting scheme. At the time of publication the 20K Profits website was non-responsive, suggesting the scheme has collapsed.
Prior to launching 20K Profits Toth (right) was an affiliate with Inspired Living Application (mobile videos) and Bioceutica (health and wellness).
Read on for a full review of the 50K Profits MLM opportunity.
The 50K Profits Product Line
50K Profits has no retailable products or services attached to their MLM income opportunity.
50K Profits affiliates are given access to Business Success Alliance branded "digital education products".
The 50K Profits Compensation Plan
The 50K Profits compensation plan sees affiliates purchase $500 to $50,000 "licensing" positions.
Bronze – $500
Silver – $2000
Gold – $3500
Platinum – $7500
Diamond – $15,000
Elite – $25,000
Empire – $50,000
Commissions are paid when 50K Profits affiliates recruit new affiliates.
This is a direct payment, with new affiliates literally paying the affiliate who recruited them.
Commissions in 50K Profits are tracked via a unilevel compensation structure.
A unilevel compensation structure places an affiliate at the top of a unilevel team, with every personally recruited affiliate placed directly under them (level 1):

If any level 1 affiliates recruit new affiliates, they are placed on level 2 of the original affiliate's unilevel team.
If any level 2 affiliates recruit new affiliates, they are placed on level 3 and so on and so forth down a theoretical infinite number of levels.
With the exception of Empire affiliates, all new 50K Profits affiliates must pass up the equivalent of their own buy in to the affiliate who recruited them.
Eg. You join as a Silver affiliate for $2000. You must pass up $2000 from those you recruit until you can earn money.
This $2000 can either be one Silver affiliate recruit or four Bronze affiliate recruits.
Residual commissions are paid when affiliates below the Empire rank recruit new affiliates who buy in higher than their own rank.
Commissions passed up are the difference between the recruiting affiliate's rank and that of their upline.
Eg. You are an Elite affiliate. A downline Gold ($3500) affiliate recruits a new Diamond ($15,000) affiliate.
They can only earn $3500, with the remaining $11,500 passing up to you.
If you were at the Gold or a lower level, the remaining $11,500 would pass over you to the first qualified Platinum or higher ranked affiliate.
Upline affiliates would be paid their corresponding rank payment difference until the entire $11,500 is paid out.
Note that residual commissions are lost on affiliates passed up.
Conclusion
50K Profits is basically a reboot of John Toth's 20K Profits gifting scheme. Toth even recycled the old 20K Profits logo.
The primary difference between 20K Profits and 50K Profits is the gifting limit has been increased to $50,000. Otherwise it's the same recruitment orientated scam Toth launched in 2015.
On the 50K Profits website, Toth refers to the income opportunity as a securities offering:
Whether you're a person seeking a few hundred dollars per month with a minimal $500 investment, or whether you're joining us with a $50,000 investment (that allows a return of $1M with just 20 sales at that same level), it's all here for you!
There's no indication on the 50K Profits website suggesting Toth has registered the company with the SEC. 50K Profits also does not appear in the SEC's Edgar database.
This suggests that on top of illegal cash gifting, Toth is also engaged in securities fraud.
With respect to the business model, the ruse behind 50K Profits is that affiliates are purchasing a Private Resale Rights license. They then sell this license to new 50K Profits affiliates.
The reality is 50K Profits has no retailable products or services, with new money from new affiliate recruits paying the existing affiliates who recruited them.
Let's say you get started at the Gold licensing level which pays a total of $3500 per sale in commissions.

You pay $298 in administration fees to the company and send your sponsor Pete $3500.
This is chain-recruitment, otherwise known as an MLM pyramid scheme.
To further illustrate the irrelevance of the bundled Business Success Alliance, here's Toth explaining why someone would buy in at the $50,000 Empire level:
You pay $1498 in administration fees to the company and send your sponsor Pete $50,000.

This is how I came in because I did not want to:

Pass-up anyone that brought into the business to may sponsor.
Pass-up any training sales to my sponsor.
Clearly affiliate fees in 50K Profits have nothing to with the bundled products. The only reason someone would pay $50,000 is so they keep all of the money deposited in by affiliates they recruit.
The same is also true of the lower affiliate tiers, despite the pass-up penalty for not buying in at the highest $50,000 level.
As with all pyramid gifting schemes, once affiliate recruitment dies off 50K Profits will collapse.
When it does those who haven't recruited enough new affiliates to recoup their own "investment" lose out. Mathematics dictates this will be the majority of 50K Profits affiliates.